A Beginner's Guide to Fossicking for Sapphires in Rubyvale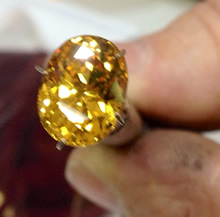 If you'd like to try your luck and find a sapphire head to Rubyvale in Central Queensland. You can pop into the Rubvale Gem Gallery and buy a cut gem or a piece of sapphire jewelry but unearthing your own rough sapphire will make your holiday souvenir even more precious.
Here's a beginner's guide to fossicking for sapphires.
1. Head to the Sapphire Gemfields of Central Queensland
You can drive to Rubyvale from Brisbane in about 11 hours but if you're short on time it's a one hour flight from Brisbane to Emerald and then a one hour drive from Emerald to Rubyvale.
Make sure  you check out the big easel and Van Gogh reproduction as you drive out of Emerald.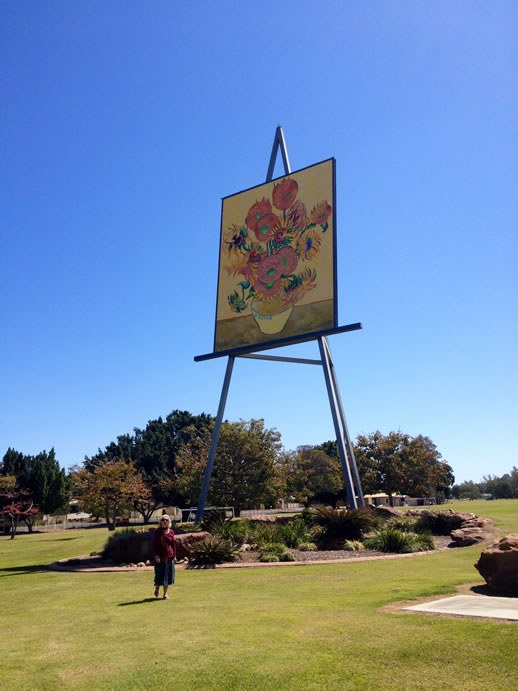 2. Get the right equipment
You can buy or hire everything you need for a day of sapphire fossicking including a permit in Rubyvale but if you're a true beginner it's best to go on a fossicking tour because you'll get a professional guide. I took a fossicking tour with Karen and Michael at the Little House of Gems.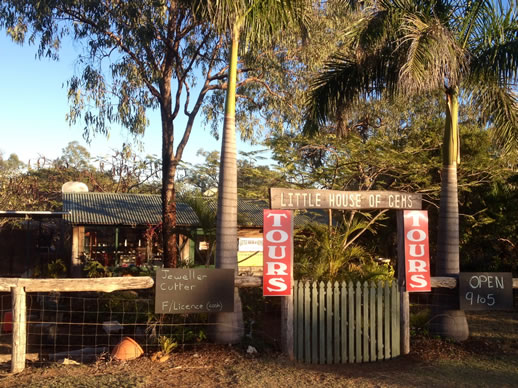 3. Michael showed us how to hoe, dig or pick into the soil and fill your bucket with dirt you hope will have a sapphire hidden in it.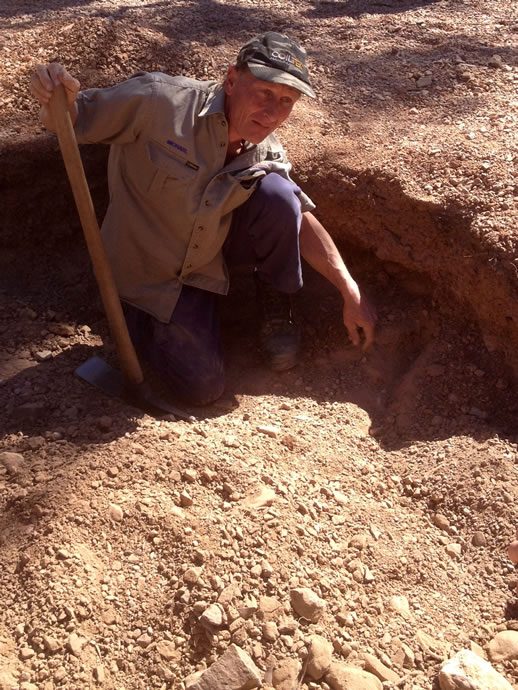 4. Now sieve the soil to get rid of all the dust.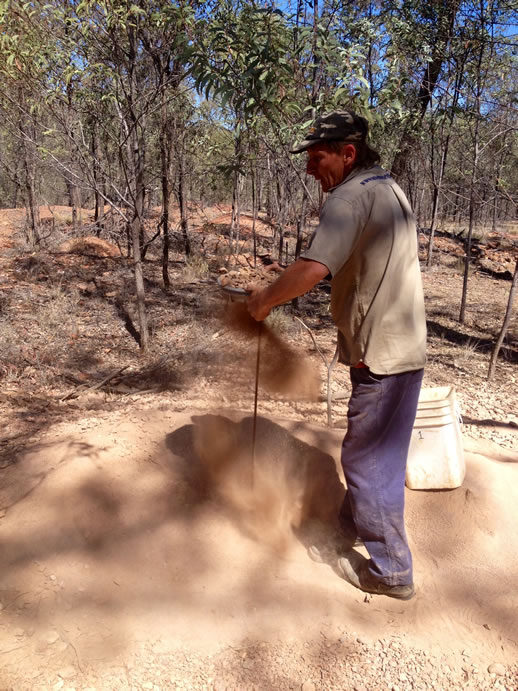 5. Pour the sieved soil into another sieve ready for washing.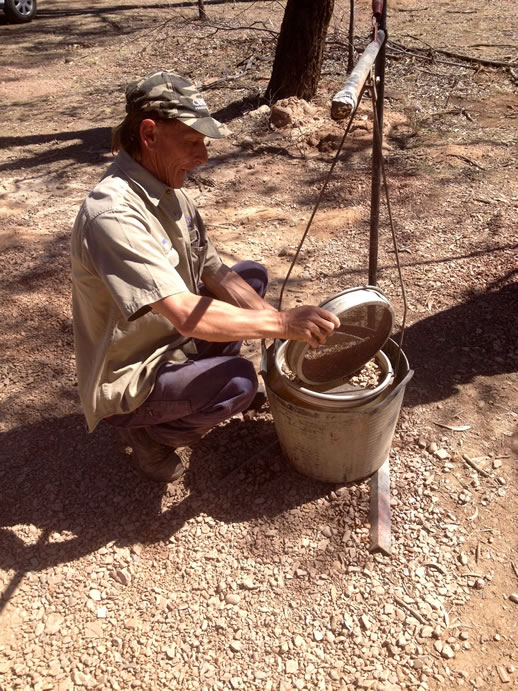 6. Spend a couple of minutes tapping the sieve in a bucket of water to clean the soil thoroughly and let the heavy sapphires sink to the bottom and sides.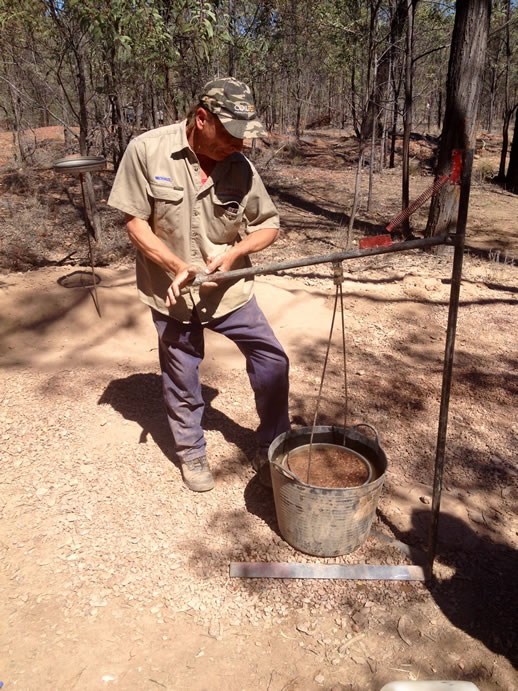 7. Turn out the washed soil onto a table top.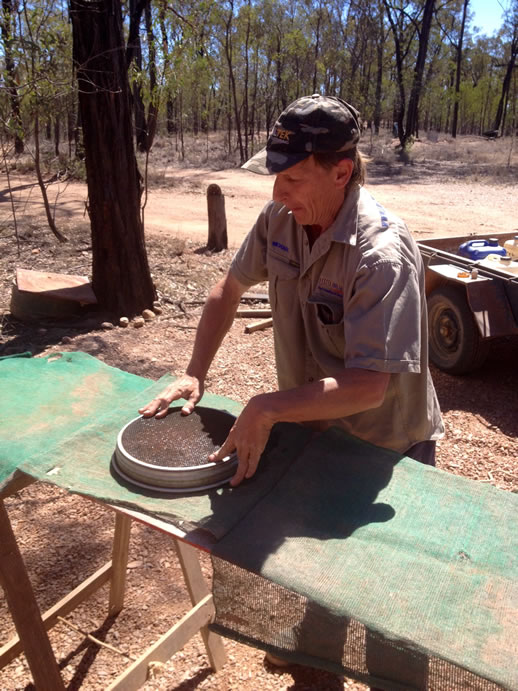 8. If you did it right any sapphires should be lying on top or round the sides when you remove the sieve.
Can you see the little green number here? Sadly it wasn't a great specimen and not good enough to do anything with but one of the other budding fossickers on my tour found a sapphire big enough to cut and make into one earring – or a nose stud.
If you do get lucky and find a big sapphire you can get it cut locally by Karen at the Little House of Gems.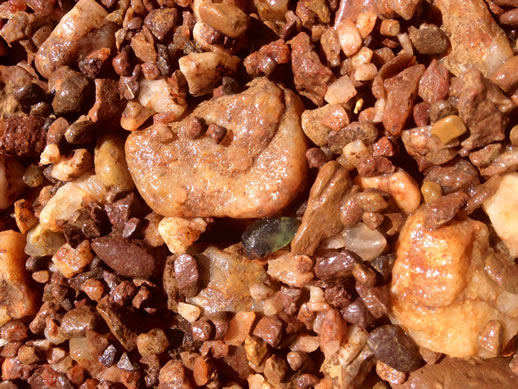 9. We only spent a few hours fossicking but all that digging, lifting and sieving is hard dirty work. Leave time to head back to your campsite or accommodation for a shower. When you've cooled off and cleaned up head to Policeman's Knob just outside Rubyvale to watch the sunset.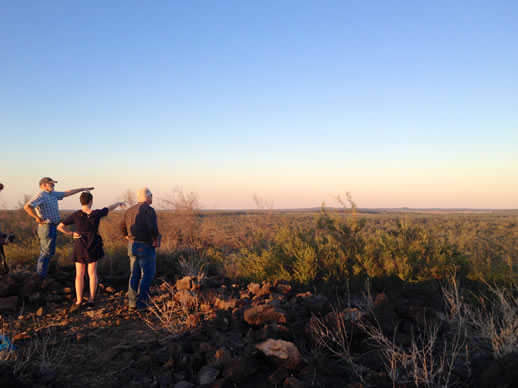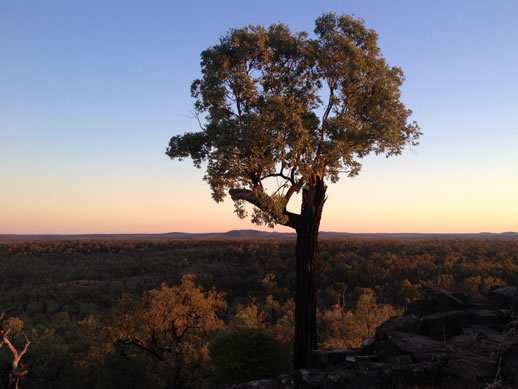 10. You can whet your whistle and dine in the New Royal Rubyvale Hotel which also has cabin accommodation.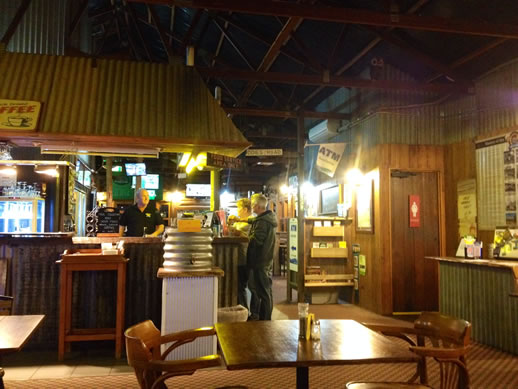 So that's it! Fossicking for sapphires is easy if you know what you're doing. Would you like to give it a go?
Sapphire Fossicking Tip: After heavy rains sapphires wash down the creeks and are often found nestled around washed out tree roots. So if it rains while you're visiting Rubyvale you may not even need to do any digging, just walk around with your eyes trained to the ground!
Rubyvale Travel Guide
Rubvale Gem Gallery – Accommodation, food and gem gallery. The hero image of the big yellow sapphire at the top was taken at the Rubyvale Gem Gallery. It's a 25 carat sapphire with a value of $95,000. Now wouldn't that be a nice find?
Little House of Gems – Fossicking tours and gem gallery.
New Royal Rubyvale Hotel – Pub, food and accommodation.
Gratuitous selfie of me on a horse taken early one morning in Rubyvale: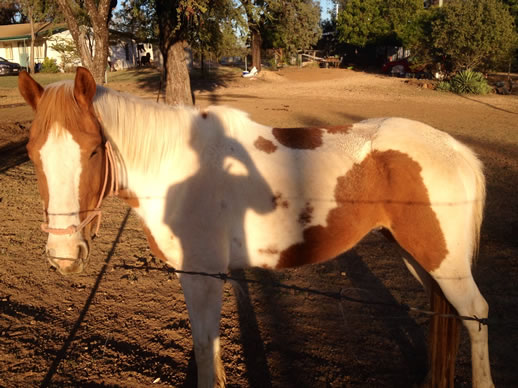 Share This Story, Choose Your Platform!