From Dirt to Dazzler: Digging the Sapphire Gemfields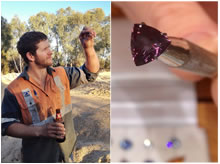 Word spread from Australia to New Zealand and as soon as Peter Brown heard about the free, easy lifestyle in the Sapphire Gemfields in Central Queensland, where anyone could stake a claim to land and start digging for sapphires, he was hooked. So he hopped on a plane to Sydney, bought an old VW beetle and drove some 1,400 kilometers to the Tropic of Capricorn where towns like Sapphire and Rubyvale are named after the precious stones lying buried around them.
It was 1974 and the area had been mined since the early 1900s but there were still plenty of gems that had been hidden away for millions of years just waiting to be found. Peter, a young Kiwi surveyor from Christchurch, was seduced by the pioneering spirit, the challenge of mining the earth and the possibility of striking it rich. He wanted to try his luck. So he set up camp on the banks of the creek, learnt how to shoot and pickle kangaroo, and started fossicking for sapphires.
Some 40 years later, Peter's still living in Rubyvale, still mining the sapphires he loves and running a thriving gem gallery, cafe and accommodation business with his wife Eileen.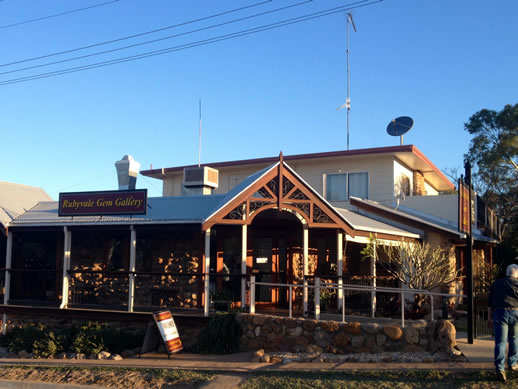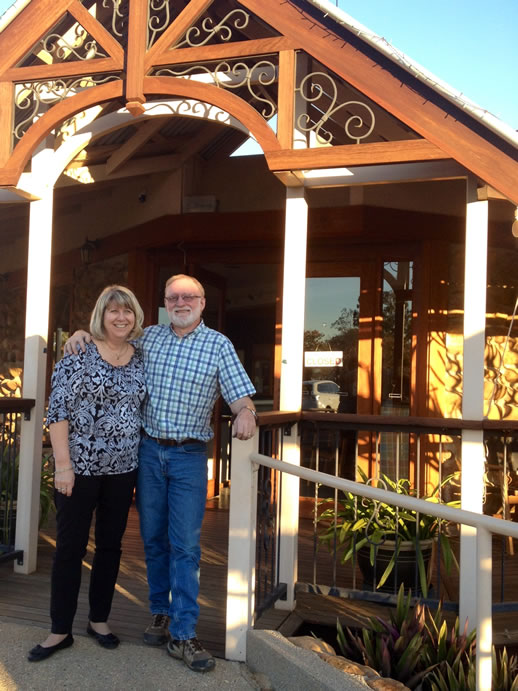 "All of this comes from my addiction to mining sapphires," he says gesturing around the mini empire they've created.
In 1974 Peter lived off the land but now he runs a small commercial mine which he can operate single-handedly.
"You need to dig out 10-20 cubic meters of gravel each day to make the mine viable," he explains. It's hard, dirty work digging up alluvial gravel 17 meters underground, but the rewards come at the end of the day when Peter checks the pulsator to see what rough gems he's unearthed.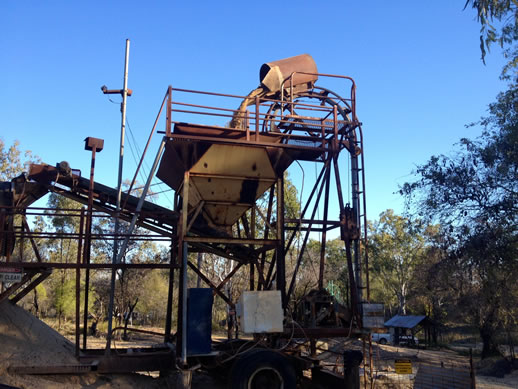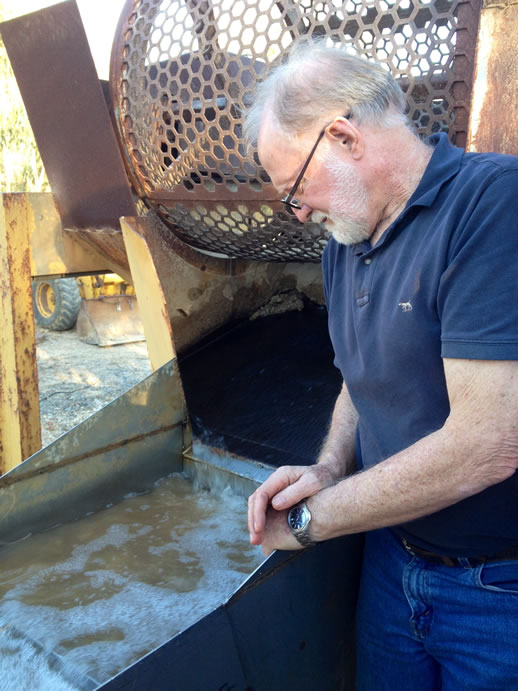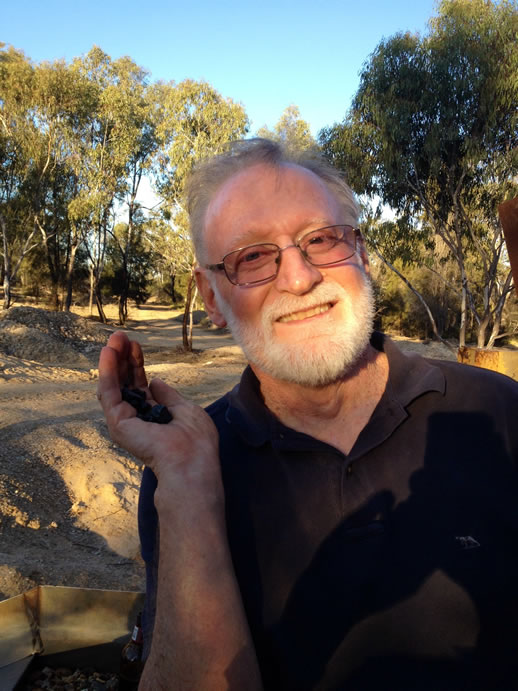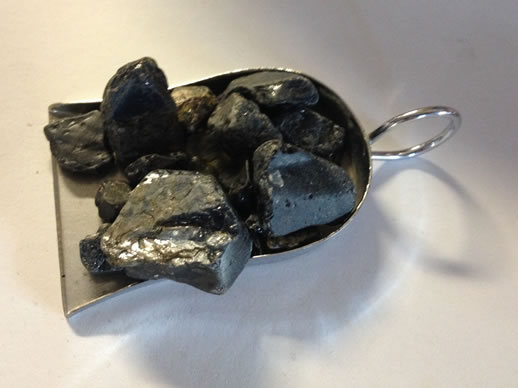 The sapphires around Rubyvale are not just the traditional midnight blue. They come in all shades of the rainbow, colored by trace elements bound into their crystal structure which formed over 50 million years ago deep down in the molten zone of Earth's mantle. Most sapphires found in the gemfields of Central Queensland cover the color spectrum from yellow to green to blue, but pink sapphires are sometimes found here too and naturally red sapphires, or rubies, are highly prized for their rarity here in Rubyvale.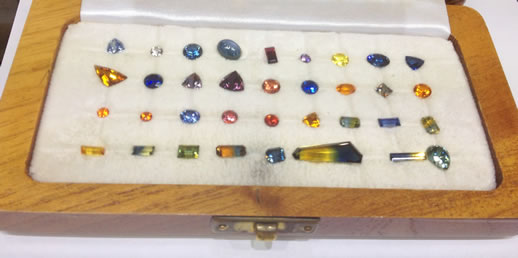 "Some days you'll get a handful of sapphires, other days just a few, and you've just got to say to yourself tomorrow it'll be better," says Peter. The secret of his success comes from that eternal optimism and enduring determination to live a good life here in the gemfields.
Not content with selling the rough sapphires he mines, Peter bought a gem cutting machine from the USA and taught himself how to facet the stones into jewels that gleam and sparkle in the Queensland sunshine. Now he designs jewelry, creates castings and sets the dazzling sapphires into rings, necklaces and earrings at his Gem Gallery in the center of Rubyvale.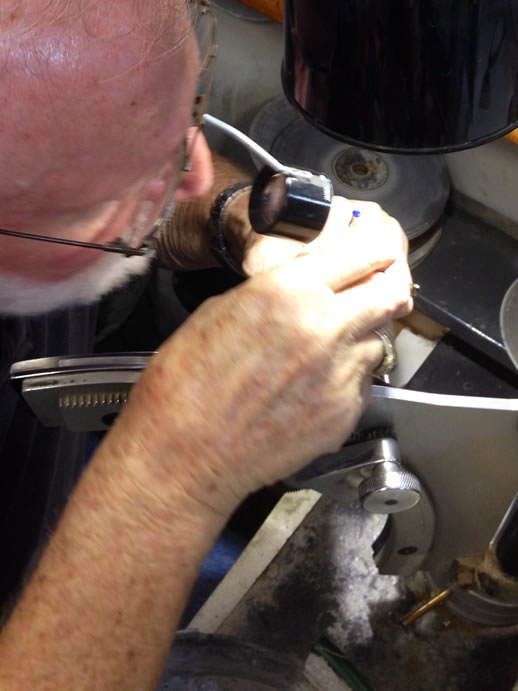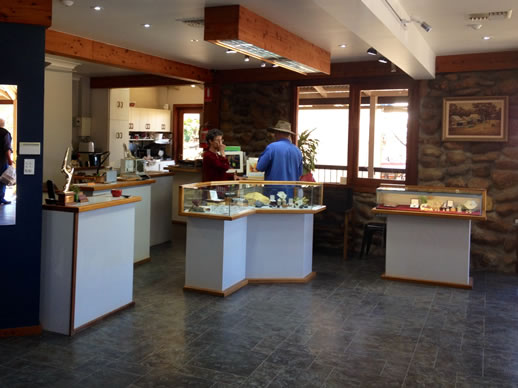 Noticing that people liked to spend a while choosing their jewelry or selecting a cut stone to commission their own special piece, Peter and Eileen started offering visitors a drink. That soon expanded to afternoon tea and now the Browns have opened a café next door to their gem gallery where people can enjoy breakfast or lunch before browsing the gem store or going fossicking for sapphires. Numerous approved 'reward areas' nearby are still open to anyone who joins a fossicking tour or can kit themselves out with a pick, sieve and $7.50 fossicking permit.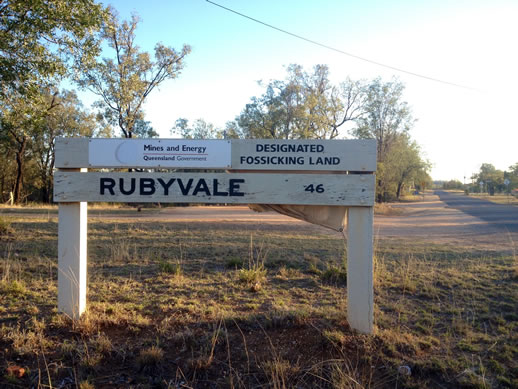 If digging the hard earth sounds like too much work you can buy buckets or bags of wash, the leftover dirt produced by a commercial sapphire mine, from almost any caravan park, gem store or fossicking guide. That's how John, a grey nomad from New South Wales found a brilliant 16 carat yellow sapphire on his first attempt at looking for sapphires.
"I'd never done it before and it was the last bucket!" he tells me as we stand outside his RV at the Anakie campground. "Lucky last!" he adds with a chuckle, holding the yellow gem up to the sunlight so I can admire its golden glow and his good fortune. His rough sapphire should be able to produce a dazzler of up to six carats with a value of up to $12,000. Not a bad investment from an $8 bucket of wash.
Rubyvale is well off the tourist track but about 90,000 people still pass through each year. Mainly grey nomads, treasure seekers and outback explorers, some of whom end up staying here forever just like Peter.
The town of 2,000 hasn't changed much since the seventies when the sapphire industry was booming and the town rumbled to the sound of heavy machinery ploughing into the ground and the twitter of cashed up Thai buyers vying to get the highest quality sapphires for the lowest possible price.
The sapphires themselves haven't change much for millions of years since volcanic activity dispersed the riverbed they lay on and buried them many meters under the ground, and Rubyvale's as good a place to escape from the rat race now as it was 100 years ago when Europeans first started coming here.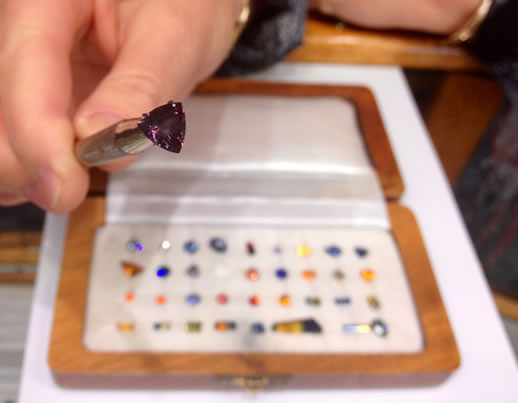 "In the seventies you could peg a claim anywhere you want and I just thought it was the greatest thing," raves Peter. "You can still do that today."
His love of gems is infectious and, like most Rubyvale residents, he never tires of looking for sapphires or talking about them. Jim 'the Gem', another long-term resident and stone lover explains:
"It doesn't really matter how big the gemstone, it's the thrill of digging something out of the earth that's been there since the dinosaurs wandered around."
You could call it a thrill but it feels more like a fever, one that's been spreading worldwide infecting people for one hundred years and counting. So when you visit the Sapphire Gemfields of Central Queensland don't expect to leave without a touch of gem fever.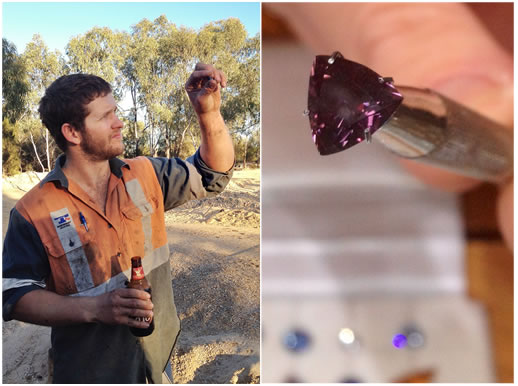 Sapphire Gemfields and Rubyvale Travel Information
I was a guest of Tourism Queensland and Capricorn Enterprise during my visit to Rubyvale and I must admit I was a bit miffed when I heard I was going mining and not on a trip to one of Queensland's famous beaches. But after visiting Rubyvale I'm so glad I went because it was a great place to visit that I might otherwise not have ventured to.
I met some amazing people and heard some great stories which inspired me to write much more than a beautiful beach might have. So a big thank you Tourism Queensland and Capricorn Enterprise for sending me to the Sapphire Gemfields and to Peter and Eileen Brown for hosting me in one of the fully self-contained studios behind their Rubyvale Gem Gallery and Cafe. I loved it.
Visit the Capricorn Holidays website for more travel information about Central Queensland's Sapphire Gemfields.
To book your accommodation visit the Rubyvale Gem Gallery website and, even if you don't stay there when you visit Rubyvale, make sure you pop in to the cafe and the gallery and please say hello to Peter and Eileen from me.
I've got another confession to make too. Because every girl needs some bling I may or may not have picked up a pretty little sapphire while I was there which Peter is currently turning into a dazzling ring. But that's another story for another day!
Want more HOT travel tips, information and inspiration?
Stay tuned to Get In the Hot Spot – a travel blog for people aged 40+ who want to enjoy new adventures, have more fun and feel fabulous.
Click here to subscribe now for free weekly updates.
Share This Story, Choose Your Platform!