10 Tips for a Fun-Filled Family Escape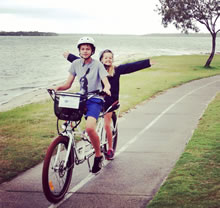 We just got back from a fun family escape at Rumba Beach Resort in Caloundra on Queensland's Sunshine Coast. It wasn't a bucket list holiday where we had to tick tourist attractions off a list and we didn't have any agenda other than hang out together as a family. Which, as crazy as it sounds, can be hard.
Our children are different ages, genders and have different interests. We have two boys aged 16 and 13. Luke, aged 16, is into fantasy movies and computer games while Max aged 13 loves art and pranks. They're very different. Meanwhile our daughter Kiara, although she's a tomboy, has completely different tastes and interests again. Mainly anything connected with animals.
Of course it wasn't 48 hours of pure, unadulterated bliss. There was name-calling (kid to kid, not me!) and my daughter trilled out the dreaded "I'm bored" when I sat down for a quiet read of the paper. But you can't expect perfection in real life (just on American sitcoms) and we had lots of fun together, despite the age differences and different interests.
When I stopped to think about what made our break a success I think it was a winning combination of factors. Based on our recent experience these are my tips for a fun-filled family escape.
1. Limit travel
If  you don't have much time for your family escape limit the amount of travel to maximise your time relaxing. Being squashed in a car for long periods of time is no fun for anyone.
For a weekend break I recommend keeping the drive to an hour or less. Even if you have a week to spare try to make sure your final destination is less than three hours from home.
Caloundra and the Rumba Resort are only a 60 minute drive from our home in Noosa so it was perfect. We got a change of scene and the chance to explore a new area without a long, boring journey.
2. Plenty to do within walking distance
The aim of a family escape should be to slow down and spend time together and walking's an ideal way to do that. Ditching the car means instant relaxation and slowing down but you need to make sure there are plenty of things to do within walking distance to make it work.
Rumba Resort was perfectly located with shops, markets, beaches, restaurants and playgrounds on the doorstep. There were also pools at the resort and electric bikes for hire within the lobby.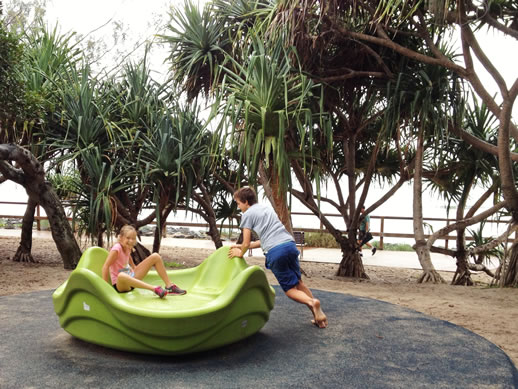 3. Various activities to suit different ages
Spending time together as a family can be hard and things often work out better if you split up into smaller groups. While Kiara still loves playgrounds and even Max enjoys a climb Luke is above that. Luke also preferred to go shopping over a bike ride so he wandered round town looking in shop windows and sending me a stream of text messages about his finds while the rest of the family zoomed around on bikes without worrying about him.
4. Free WiFi
In an ideal world we'd be off the Internet completely during a family escape and that happens when we go camping off the grid. But the Candy kids enjoy taking photos and posting shots to Instagram as much as I do so having free WiFi is essential because everyone can do what they want to do online without us parents worrying about the bill. Plus if the kids are happy we're happy so I'm happy to let them have a little Internet time.
5. Outdoor activities
Everyone needs some downtime and if surfing the Internet or posting photos on social media takes their fancy I'm fine with that for a few hours a day. But mainly I want to make sure we get outside, enjoy nature and get some exercise. Outdoor activities are the best for tiring kids out and helping them learn to appreciate our beautiful world.
As well as the beaches and pools Rumba Resort is also on the Caloundra esplanade with miles of walkways to explore on foot, by bike or by skateboard. Kings Beach is only a ten minute walk and is a good spot for body boarding, boogey boarding or surfing. More adventurous outdoor activities also available from nearby Golden Beach including sailing, kayaking and kite-surfing.
6. Space to spread out
Confession time. I don't enjoy being squashed in a car for too long or confined to a small space with my family! Thankfully our Rumba Beach apartment had three bedrooms so everyone got their own space. There were also two TVs and a huge balcony so I could enjoy some peaceful time out there without being bothered by the drone of Sponge Bob Square Pants on the TV.
7. Self-catering
Not cooking is the best but that can make for a pricey holiday if you never make a single meal. Having a self-catering house or apartment takes the pressure off because you can easily do breakfast and lunch yourself then still splurge and enjoy a meal out or takeaway in the evening. Plus the kids can get their own snacks and even make themselves a pot noodle or something similar if you want to leave them to it.
8. Kid-friendly accommodation and staff
Some places are kitted out for kids and love them while others do not. Choose your holiday accommodation wisely and make sure you're not the only family staying there.
The Rumba Resort staff were incredibly helpful and friendly to all of us and knowing that we were staying somewhere that welcomes kids means you can relax and not worry, even if your kids aren't 100% well-behaved 100% of the time. Which, let's fact it, they never are.
9. Shops nearby
Even on a short family escape you always forget something but having shops nearby makes it easy to pick things up and takes the pressure off mum when packing. Surely I'm not the only mother that does most/all of the holiday packing?! Because I knew there were shops nearby I didn't have to meticulously plan and pack for every meal and snack which made getting ready to go away more relaxing for me.
10. Laundry facilities
The only downside of a family holiday is coming back to five loads of laundry. Camping is the worst for that. Since we were only away for a weekend we didn't generate much laundry but we still needed to use the washing machine and drier at Rumba because Luke aged 16 only packed one pair of shorts, even though he likes to wear a clean pair each day! Since we had to pop on the machine we threw in all the dirty laundry our family had accumulated in 24 hours. We went home with a bag of clean clothes and that gave me less to do when I got back.
Those were the key factors that made our family escape a fun one and kept everyone from the age of 50 to 10 happy! And I think even the teenaged kids would agree with me on that one.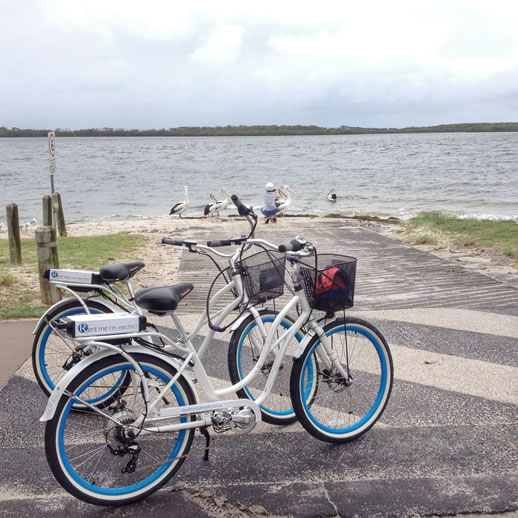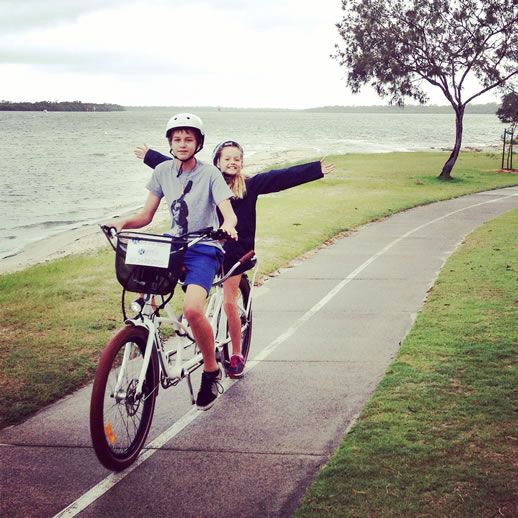 Find Out More About Rumba Resort in Caloundra
Check our my previous post about Rumba Beach Resort or visit their website for details on accommodation, prices and special packages.
We were guests of the Rumba Beach Resort during our stay but all opinions are my own. See disclosure page for more information on my position on press trips, sponsored posts and advertising.
What do you look out for when planning a family escape?
Share This Story, Choose Your Platform!