The Most Expensive Souvenir I've Ever Bought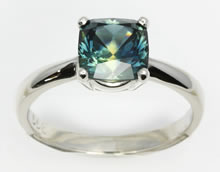 I treasure the few souvenirs I have from my travels; textiles from Africa, a palm wood salad bowl from Costa Rica and ethic silver jewelry which I bargained for in Laos, India and Egypt over twenty years ago.
But I picked up some real treasure on my more recent trip to the Sapphire Gemfields in Central Queensland. It's hard to say what came over me, but what with all the shiny stones on display, I blame it on gem fever.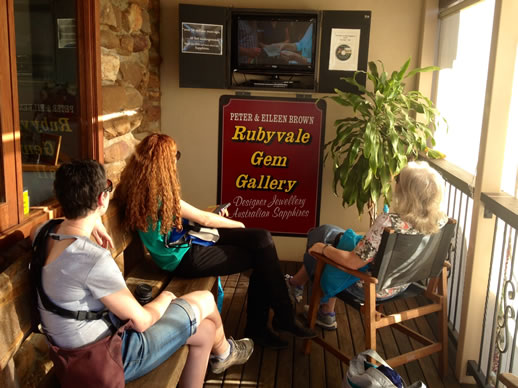 Alas I didn't find my own gem when fossicking for sapphires but at the Rubyvale Gem Gallery I fell in love with an 18 carat green parti-colored sapphire (pictured on the left below). Parti sapphires have a mixutre of colors including yellow and blue so they sparkle green too. I love that color blend, with flashes of ocean and forest, and although $18,000 was slighty way over-budget I set my heart on a parti sapphire.
The star sapphires like the one below are gorgeous too for a totally different look and especially for a man's ring.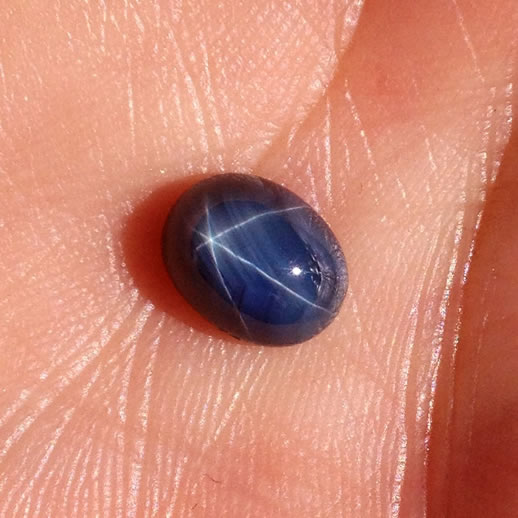 But after much humming and haaing I chose this 2.8 carat parti-coloured sapphire. It's not a bad size for a ring and a pretty little thing. It's blue round the edges with yellow at the centre base so it flashes a thousand different blues and greens.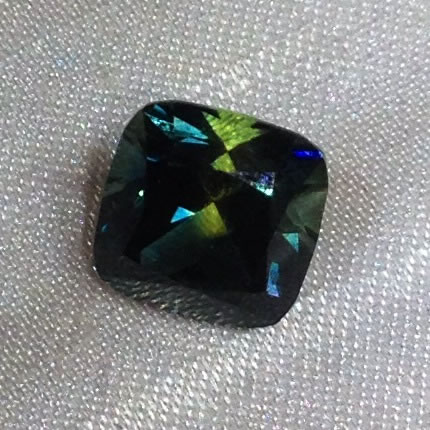 I wanted a very simple ring set in platinum so that the stone would be the star. I googled some modern rings online, found inspiration on the Tiffany website then showed the photos to the Rubyvale Gem Gallery sapphire miner, cutter and jeweller, Peter Brown.
The stone is a cushion cut so he explained what kind of settings would work best to ensure maximum sparkle but mininise the chance of me knocking and cracking the stone. I'm quite clumsy so that was important!
Then he sketched the ring and measured my finger.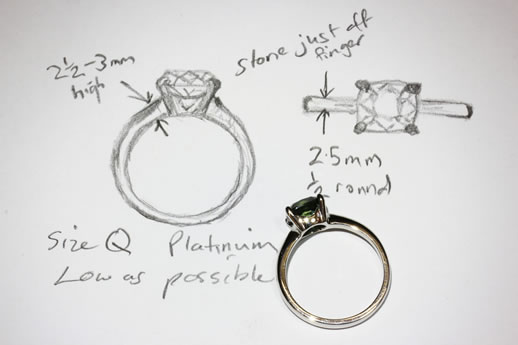 After I got back home he worked on bringing the ring to life.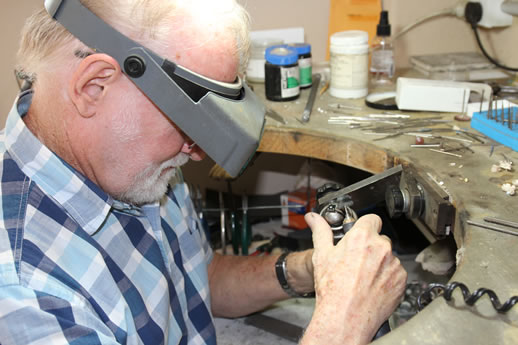 Below you can see the purple wax mold he created to cast the platinum, the stone and the ring setting all ready to have the sapphire fixed in place.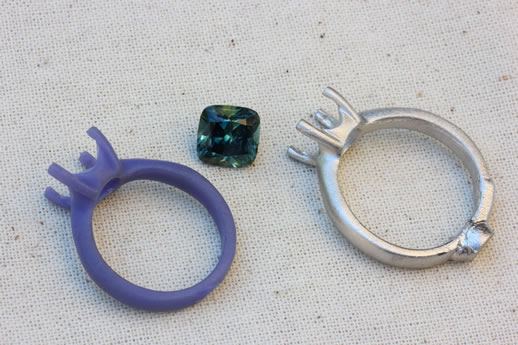 It was very naughty of me but my ring is very nice and I came up with a great excuse for buying it. You see it's not just a pretty bit of bling. It's a family heirloom and memento of our time in Australia. A reminder that there is treasure and natural beauty hidden all around us if we only open our eyes and look for it. I still feel a bit guilty though….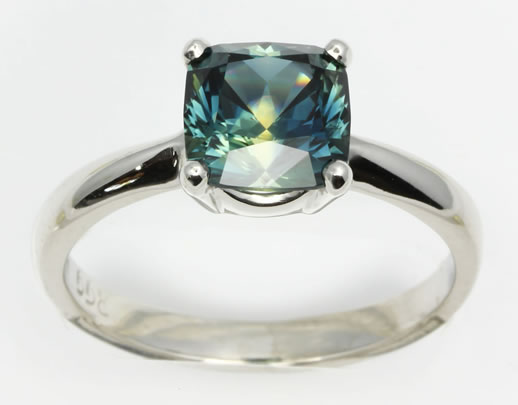 What's the most expensive souvenir you've ever bought? Was it worth it?
I was a guest of Tourism Queensland and Capricorn Enterprise during my visit to the Sapphire Gemfields.
Visit the Capricorn Holidays website to plan a visit or stick around to read more about my experiences fossicking for sapphires and digging the Sapphire Gemfields.
Share This Story, Choose Your Platform!