Elephant Village Luang Prabang: Mahout for a Day!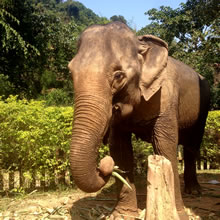 The Elephant Village is a brilliant day out near Luang Prabang. Check out my Steller story with links at the end. Make sure you click on the elephant eye photo to see the whole story and more photos.
Forewarning – when you visit do wear trousers, not shorts! Elephant neck bristles are rough on tender inner thighs!
Follow me on Steller here:
Or download the app and start making your own Steller Stories.

If you'd like to check out any of my other Steller stories I recommend the Paris stories as they show video being included in a story too – in this case the Eiffel Tower twinkling by night.
For more travel tips and stories on Luang Prabang see: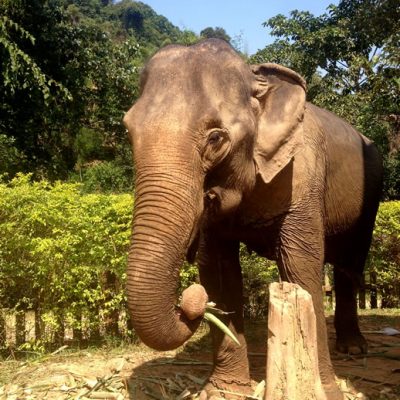 I was a guest of Accor Hotels during my stay in Luang Prabang.
Find out about Accor's Luang Prabang hotels, the Sofitel Luang Prabang or the boutique 3 Nagas Hotel, or book a room at the Accor Hotels website.
Want More Travel and Wellbeing Inspiration?
Stay tuned for more travel stories, ideas and inspiration with free email updates from Get In the Hot Spot. Click here now for free updates.
Share This Story, Choose Your Platform!