Christmas Spirit Alive and Well in Sunrise Beach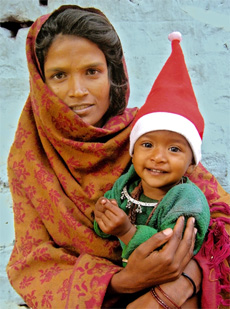 Surely I must be one of the luckiest people alive to living in Noosa and in a place called Sunrise Beach? It's a great little area built on sand dunes and still home to rare shiny black cockatoos, rosella parrots, possums, echidnas, frogs, snakes, the dreaded cane toad and doubtless many other critters I haven't spotted yet.
It's also home to people of all nationalities which I love. We moved to this area of the Sunshine Coast in Queensland, Australia two years ago but this is our third Christmas here.
We don't go overboard with Christmas decorations but I do try to make an effort for the kids so we usually make Christmas tree decorations and cards. Here's a Christmas tree we made out of cardboard when we lived in Costa Rica:
And here's a more sophisticated 3-D version we made last year but abandoned in favour of a run of the mill artificial Christmas tree. The kids like it better. We are normal.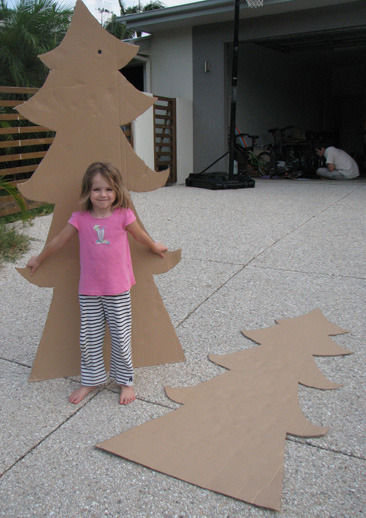 One of our neighbours Graham goes a bit beyond sticking up a Christmas tree in the living room window. He creates detailed Christmas displays in his front windows, garage and garden with little trains whizzing round and a cacophony of Christmas songs.
He has abseiling polar bears, dancing Father Christmases and massive electricity bills come December! We went to check it out along with all the other neighbours and people who drive from far and wide to see the Christmas spectacle. The kids love it. I have to take my youngest every night in the countdown to Christmas.
I get a bit bored of it and I wonder if Graham does too. He has to stand outside protecting his toys from prying fingers but he does it for love. He's just a nice guy who started doing it when his first grandchild was born in 1998 and likes to make the kids happy. And he has a donation box to collect money for the Cancer society who he's sent tens of thousands of dollars to over the years.
So that's Graham; an ordinary person doing extraordinary things.
Have you done anything extraordinary lately? If not put it at the top of your agenda for next year.
Happy Holidays Lovely Reader
I'm very proud that this year we at Get In the Hot Spot have been able to make donations to Kiva through sales of my book Successful Blogging in 12 Steps and lent money via Kiva to support a Kenyan woman develop her business and support her family.
Blogging has been an extraordinary journey so far and 2010 a huge year for me with trips to Shanghai, Las Vegas and the launch of my first book. Many thanks for all your support and contributions.
Happy holidays to all my amazing readers. I wish you all the best in 2011. xoxo Annabel
Share This Story, Choose Your Platform!