5 Instructions For Better Writing and Living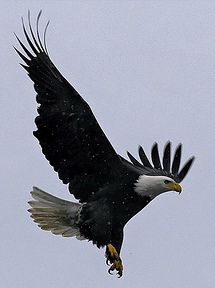 "If you're lost in the forest, let the horse find the way home."
Anne Lamott
Have you read Bird by Bird by Anne Lamott? My friend Molly recommended it for my reading list of the best books I've ever read.
Bird by Bird is sub-titled, "Some Instructions On Writing and Life",  and it's a classic you must read if you haven't already. It's so good that I'm going to put in on my Christmas wish list because it's one of those books you want to read more than once and underline your favorite passages.
I rarely buy books because I'm blessed with a brilliant local library so this is a true accolade.
Will Bird by Bird Appeal Only to Writers?
Bird By Bird will do more than just help you improve your writing skills. Anyone who loves to read would enjoy this book for the brilliant writing and intimate stories it tells. It will also appeal to readers who like life development or self help books and memoirs.
The instructions Lamott gives us are definitely as much on life as on writing. She has much to share on dealing with:
Lack of confidence;
Jealousy;
Depression;
Addiction;
The death of a loved one;
Being a parent;
Self-identity;
Self-acceptance;
Self-love;
Lamott dares to share so much personal information about herself in a way that makes me yearn and dares me to do the same.
I came away from reading it feeling that I know a lot about her but there's still much to learn, and likewise that I understand a lot about myself and life in general, but there remains much to learn there too.
5 Instructions on Writing and Life From Bird by Bird
1. Trust your instincts
This sounds new age and hippyish but it's true. I think many of the problems facing us in the modern age are caused by people being so out of touch with their instincts. Life's too full of goals to be reached, new cars, clothes and houses to be brought and deadlines to be met.
Sometimes you just have to chill out, go with the flow and see what happens. Some things can't be rushed. Some problems get bigger (or seem to) the more you spend worrying at them and trying to solve them.
As the quote by Lamott at the top says:
"If you're lost in the forest, let the horse find the way home."
Do you ever feel stressed, lost or indecisive? Don't worry, sometimes you just need to let the river carry you along. You'll end up down at the sea in time anyway so there's no point in fighting against the current.
2. Self-acceptance is the key to happiness
Lamott quotes Ethan Canin:
"Nothing is as important as a likable narrator. Nothing holds a story together better."
You're creating and narrating your own life story and you need to like or even love yourself. What makes people likable is not their clear skin, designer clothes, state of the art cell phone. Surprisingly, what makes people likable is their faults. Lamott says:
"perfect means shallow and unreal and fatally uninteresting."
We connect with other people who have the same flaws as us. We are more aware of our own flaws than anyone else but we need to accept them and embrace them because those faults are what make us interesting. They might be hard to live with at times, but they're a huge and valuable part of us.
3. Give it all
Don't be afraid to give everything you've got and avoid saving something for later. Don't worry that if you give all of yourself too soon you'll run out of ideas, love or hope. You won't.
The more you give the more you'll get back. That's the way of the world. The more you hold back the lonelier and more unfulfilled you'll become. So give freely of yourself and to others.
4. Live in the now
Lamott quotes from the movie Cool Runnings:
"If you're not enough before the gold medal, you won't be enough without it."
How many people do you know who think they'd be happy if they only had the right career, holiday or wife? The trouble is happiness doesn't hinge on what you've got.
I've come to realise that people are either happy or they're not. Even momentous events like winning an Olympic medal, winning the lottery or your first novel becoming a run away best seller won't change your happiness level in the long run.
So we need to decide to be happy today, even if we're unco-ordinated, badly paid and physically imperfect. Nothing can make you happy apart from yourself.
5. Be truthful
Admit who you are. Lamott says writers are needed to say:
"This is who we are." It's true for everyone. We spend our lives hiding behind our designer sunglasses trying hard to be cool, funny and popular when we're not.
"If you are writing the clearest, truest words you can find and doing the best you can to understand and communicate this will shine on paper like its own little lighthouse. Lighthouses don't go running all over the island looking for boats to save; they just stand there shining."
Let your light shine too. Some people won't like it. They might even try to get you to change the light bulb or turn your light out all together. But if you can find your own true light and connect with other people who enjoy basking in it then the world will be a better place.
More About Anne Lamott
Anne Lamott  is the author of several books including Bird by Bird which you can buy online at Amazon.
Learn More About Blog Writing
Learn more about blog writing and blog formatting at Successful Blogging.
Thanks for reading
Please add your comments below and don't forget to get updates by email now or get the RSS Feed, if you haven't already, so you don't miss out. As always, good luck with all your plans!
Thanks to Brendan Lally for the photo.
Please Tell People About Get In the Hot Spot
If you like this article, please Tweet it or tell a friend. My clever computer boffin has added a little tool to make it easier for you to email it to a friend or add it to your favorite social media website. I hear that if you Digg it, or bookmark it on Delicious or Stumbleupon, that will get more readers here. Many thanks for your help, I appreciate it.
Other Interesting Articles
>> 101 Ways To Feel Happy
>> The Joy Of Text
>> Shaggy Dog Story To Make You Laugh
>> What Everyone Ought To Know About Coping With Life
Share This Story, Choose Your Platform!