Travel Hot Spot: Warwick Castle in England
I visited Warwick Castle on school and family trips as a child and still remember the atmosphere and excitement. So I wanted to take my kids to Warwick Castle too last time we were in England because it's a fine example of an ancient British castle.
Warwick Castle is in the Midlands close to where I grew up and 40 years later it still impressed me as much as it did when I was just a nipper.
In the seventies there was nothing to see at Warwick Castle apart from the castle ruins which were impressive enough.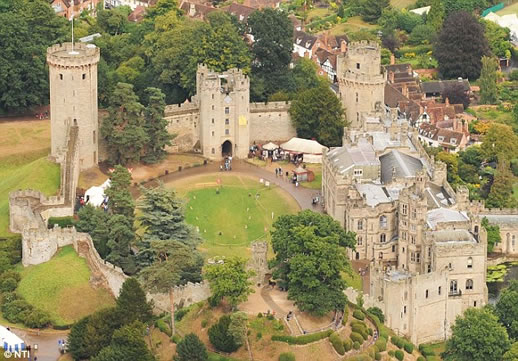 Now Warwick Castle has been bought by the Tussauds Group and disneyfied. There are people dressed as court characters like Henry the Eighth, special historical reenactments including jousting and all manner of medieval activities for children.
In some ways that's a shame because all those activities detract from the castle itself, but it's also fantastic because there's so much more to see and do than just walk around the ancient ramparts and enjoy the birds eye view (pictured above and below), although that's still my personal highlight.
My second favorite part of visiting Warwick Castle as an adult was when Henry the Eighth invited me to visit him in his chambers. It's been a while since anyone propositioned me like that. Still, being a married woman, I kept my head and politely declined.
The castle has been beautifully renovated by the Tussauds Group and the interiors are stunning too. We spent a very long, busy, happy day at Warwick Castle and the Candy kids had a ball. The bird of prey show was brilliant and I'll never forget seeing a massive eagle swooping down from the castle ramparts.
So if you're visiting England and you'd like to see a castle I highly recommend Warwick Castle. It's about a two hour drive or train ride north of London but you can find all the information you need here on the Warwick Castle website.
Do go if you get the chance, especially if you've got kids, because Warwick Castle is everything a castle should be and it's been impressing people of all ages for over 1,100 years!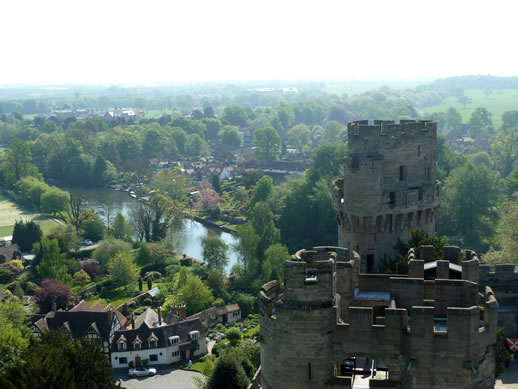 Have you visited Warwick Castle yet? Or maybe you're a castle lover and you've got a favorite castle to share with here?
Are you travelling soon?
Planning your next great adventure right now? Check out 5 Reasons I ALWAYS Get Travel Insurance Before Going Overseas or visit the Worldcare Travel Insurance site for a quote now.
Share This Story, Choose Your Platform!