World's Best Travel Destinations – Vienna, Austria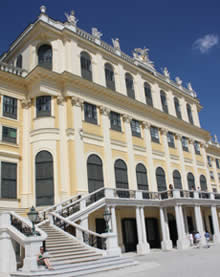 Looking for travel tips and things to see and do in Vienna in Austria?
Today we're visiting Vienna as part of our World's Best Travel Destinations series with European travel lover and the founder of Passion for the Planet Chantal Cooke as our guide.
Here Chantal answers all your questions and spills the beans on the very best things to see and do in Vienna, including where to shop, what to eat and how to get the most of your trip to Vienna.
Why did you go to Vienna and how long did you spend there?
Vienna is a bit like a second home for me – I go at least once a year. My mother has an apartment in the city, it's super central and with Vienna being such a great place to visit … well it would be rude not to!
Why do you rate Vienna as one of the world's best travel destinations?
It's beautiful, over flowing with culture, elegant, steeped in history, has great coffee houses and delicious cake, a first rate public transport system and they have plenty going on for visitors – whether it's your first time, or 100th time!
Things to See and Do in Vienna

Yum! I like a nice bit of cake too. So what are the best things to do in Vienna?
As with so many destinations – it depends what you are interested in. Personally I love the architecture, so a walking tour of the city is a great start.
Also head for the Naschmarkt. Monday to Saturday there is great food market there with all sorts of tasty treats to try, as well as little restaurants to grab some casual food. It's not a fine dining area, more of a grab-a-bite place.
In the market you can buy fresh fruit and vegetables, herbs and spices, dried fruits and pulses, pickles (try the peppers stuffed with cabbage – delicious!) and a variety of cheeses and salami. If you opt for salami the trick is to make sure its sliced so thinly you can see though it. There are also stands selling beers and coffees – so it's a great place to spend a few hours.
On a Saturday morning there is also a huge flea market next to the food market. You'll find a mix of fabulous antiques alongside bric-a-brac and second hand clothes. But don't spend the whole time with your nose buried in the stalls – look up at the buildings around you. Either side of the market are some of the most stunning art nouveau buildings I have ever seen. Look out for buildings by Otto Wagner – they are all over Vienna and for me are part of the city's signature.
Another "must do" activity in Vienna is to find a café, order a coffee or hot chocolate, a slice of cake and then kick back and watch the world go by. It's a Viennese pastime – and I highly recommend it. If you want a café in the centre then look for Heiner on Kartner Strasse (if you sit upstairs and look across the street you can see a stunning golden mosaic on the building opposite) or for 19th elegance of the Schwarzenberg Café.
And Vienna is the only city in the world where I can recommend a public toilet – so in terms of things to do in Vienna I suggest taking a pee in the Opera Toilet. Yes really! A toilet that lets you relieve yourself to the stirring sounds of opera! Only in Vienna!
And of course no trip to Vienna would be complete without a visit to the Spanish Riding School of Vienna – if you can't afford a show, then buy a ticket to watch the morning practice. A much cheaper option and well worth the entry price.
There is so much more I could fill pages and pages – and we haven't mentioned the museums and the music …
Vienna sounds amazing. Love that public toilet tip! Don't let us stop you – what else is there to do in Vienna?
Whether you are visiting in the summer or the winter Schonnbrunn Palace (pictured at the very top) will take your breath away. In winter it has a wonderful Christmas market and in the summer spend an afternoon strolling through the gardens. Any time of year – buy a ticket and tour the interior where the Empress Elizabeth (affectionately known as Sisi) spent much of her time.
You will see Sisi's image all over Vienna – the most famous painting of her is by Winterhalter and this is the image that has immortalized her – she stands side on, wearing a gown of a soft floating material with tiny white flowers entwined in her long dark curls. No wonder she was considered the most beautiful woman in the world.
A quirky favourite of mine is the Hundertwasser House. It's such a fun piece of architecture that it's worth the trip just to take a look. There isn't much else to do once you are there – but it's worth the trip just admire the artistry and unique brain that went into designing the building.
James Bond fans should visit the Prater. The Riesenrad, is a 64.75-metre tall Ferris wheel at the entrance of the Prater amusement park in Leopoldstadt, and it was featured in The Living Daylights. The Riesenrad is open for rides and offers a great view. And if you are a fan of Orson Well and The Third Man then there are walking tours of the city that take you to many places featured in the movie (including the sewers!) and the excellent Third Man Museum
And whatever you do – make sure you visit the Rathaus. There is always something going on there – in December they have a huge Christmas market, in January an ice skating rink with trails through the trees, a free outdoor film festival in the summer, Easter markets, live music … you are bound to find something happening.
Travel Tips for Vienna
Where should I stay?

The Altstadt is a lovely hotel with an old world elegance. It's quite central – just off the Burgasse and well connected with trains and trams and also only a short walk from many interesting locations. This is in the mid-price range and I have personally tried it and can recommend it.
What and where should I eat in Vienna?
If you are a meat eater then sausage is a must – there are Wurst Stands all over the city and almost every restaurant will offer a sausage meal. These are not your 'bog standard' bangers – these are delicious, high quality sausages and they come in an amazing variety of shapes and flavours. Eat them with Estragon Senf (a bit like French mustard) or Kremser Senf (a sweeter, milder mustard), and a bread roll (known as a Semmel).
Centimeter II is in the arty Spittelberg area and has good beer, and huge portions of food (its great value and tasty). They also cater for vegetarians. In fact despite its sausage eating reputation Vienna is actually quite easy for veggies.
That's good to know. I am 90% vegetarian. 
And talking of veggie food, do try Nice Rice. It's a small vegetarian café off the Maria Hilfer Strasse, and in summer you can sit outside in a shady garden. Their food is delicious, well thought through (you won't miss the meat – I promise) and reasonably priced.
Any good shopping opportunities for souvenirs in Vienna and where can I buy them?
Mozart Kugel chocolates are a good take home present. Manner Schnitten chocolate wafers are also good – there is a shop just selling Manner Schnitten off Stefan's Platz – it's hugely popular in Austria.
There are wonderful antique shops in Vienna specializing in the Art Nouveau (jugendstil) era, so if you have room for an antique that's a great souvenir too.
Maria Hilfer Strasse is one of the main shopping streets and a great place to look for clothes and jewellery and close by is the Spittelberg area that is good for arts, crafts and more unusual items.
Does Vienna have any special events I should know about?
During the summer (July and August) there is a film festival at the Rathaus. It's free and has an open air film every night. Even if the film doesn't appeal it's a great place with a buzzy vibe, and plenty to eat and drink – and it's not just the tourists that go their either.
January is famous for the Ball Season. You need to buy your tickets well in advance (you can often get them as part of a hotel package), you need a ball gown or black tie suit, and (ideally) you need to be able to dance.
Attending the Vienna balls is like being a princess for the evening – you'll whirl around the gold encrusted ballroom, under the glimmer of crystal chandeliers, on the arms of a handsome man (come on, almost any man looks dashing in a suit), you'll sip champagne and you'll be wearing a dress that makes you feel a million dollars. What more do you want? (Sorry guys, I realise it may not be quite the same for you!)
During December there are dozens of Christmas markets all over Vienna – each one is slightly different so don't just visit one and think "I've done that". Personally I'd go to the Rathaus, Schonnebrunn and Karls Platz, then add in any others that take your fancy. They are great during the day and just as great (but different) at night.
Join the locals at any of the markets in the evening, get wrapped up warm against the cold, admire the Christmas lights twinkling, soak up the carols, and enjoy a hot mug of gluhwein to warm both your hands and your insides.
But Christmas isn't the only time you can enjoy the traditional markets – they have them in the run up to Easter as well. You'll find thousands and thousands of painted eggs for sale – in so many colours and designs it will take your breath away. Austrians make quite a big deal out of Easter, decorating their homes with vases full of catkins hung with painted eggs. Plus little nests of chickens and bunnies adorn the dinner tables. It's such a pretty time to visit the city.
What's the Best Way to Get Around?
Vienna centre is small enough that you can walk to most places, but if you prefer not to walk then the public transport system of trains, buses and trams is superb. They arrive every few minutes and you can jump on and off at will with a day or weekly pass.
If you intend to visit museums and other attractions then consider getting a Vienna Card as this covers transport as well. You certainly don't need a car for a visit to Vienna.
Is Vienna off the grid or WiFi friendly?
Most places have Wifi. Hotels are all Wifi enabled and many cafes and restaurants also offer free Wifi, and even the airport has it.
Getting to Vienna
How did you get there? Are there any other options?
From the UK it's easy and cheap to fly to Vienna. Vienna is served by the budget airlines and many of the others too. A return flight will easily be under £200 – almost any time of year.
Once you arrive at the airport the cheapest option is a train that will take you to Wien Mitte (i.e. the middle of Vienna) or you can pay a bit extra for the CAT (City Airport Train) which leaves every 30 minutes and takes around 15 minutes to the centre (it's cheaper if you book via the website from the UK). There also plenty of taxis – but I've never felt the need to use them as the other transport options are so good.
A useful website to check out is: www.vienna.info
Can you share a secret Vienna travel tip?
One of my favourite places to sit in the sunshine is the Palmenhaus in the centre of Vienna. It's set in very pretty gardens and you can relax on the terrace with a cold drink. Or if it's cold you can go inside the giant glass house and drink coffee among the plants.
What's your best memory of Vienna?
There are so many… but I guess it would have to be my first ball season; the dress, the music, the backdrop, the dancing … it was like being in a movie.
That really does sound magical. Thank you so much Chantal for sharing your Vienna travel tips with us. It sounds spectacular and a very special place to visit.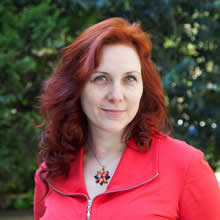 About the Author
Chantal Cooke is an award winning journalist and broadcaster with a passion for the planet. In 2002 she co-founded the award winning radio station PASSION for the PLANET and in 2009 Chantal was awarded London Leader in Sustainability status. Chantal also runs a successful communications agency Panpathic Communications
Share This Story, Choose Your Platform!