25 Things to Do in Kyoto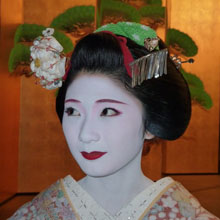 Looking for things to see and do in Kyoto? The Japanese city of Kyoto has held a special place in Japanese hearts for centuries but Kyoto became a global household name in 1997 when the United Nations climate change treaty was started there and named the Kyoto Protocol.
Thousands of years ago Kyoto was Japan's capital and the city remains a cultural center today with plenty of things to do including visiting over 2,000 Buddhist temples and Shinto shrines, 17 World Heritage sites and five traditional geisha districts.
So what is there to see and do in Kyoto and, above all, how do you decide what to do first?
I spent four days touring Kyoto learning about the city's past while soaking up the charm and atmosphere it offers visitors today. The unique blend of ancient tradition and modern life I found there is what travel in Japan is really all about.
Kyoto has something for everyone and, while I experienced only a small taste of Kyoto, the happy memories and lessons I learnt there will linger on. There are plenty of things to do in Kyoto and these are my favourites.
25 Things to Do in Kyoto
1. People watch at the train station
I arrived at Kyoto train station during rush hour but you can't really appreciate Kyoto's futuristic train station known as "the cube" until you see it from the outside.
The huge station is much more than a transport hub and includes a massive department store, many restaurants and an observation lounge on the 15th floor.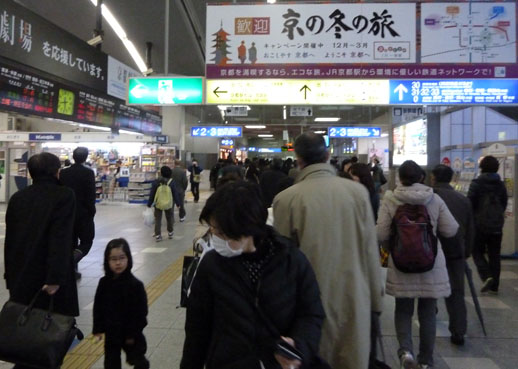 2. Check into the Hotel Okura
My room, for a two night stay, looked out over the city to the mountains and the big Buddha (see 13). The Hotel Okura Kyoto rooms are so lovely you'll never want to leave, but make sure you venture upstairs for a phenomenal spread at the buffet breakfast.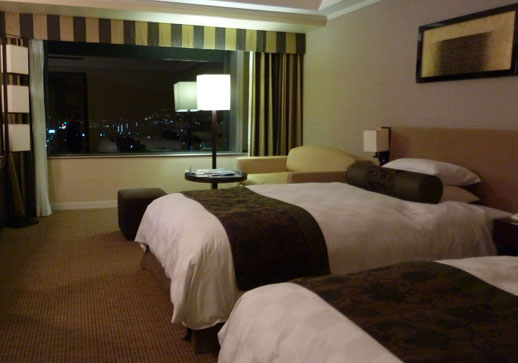 3. Wander in and wonder at the bamboo forest
You can hop on a train to the bamboo forest in Arashiyama. It's beautiful, romantic and highly sustainable. One of my favourite things to do in Kyoto.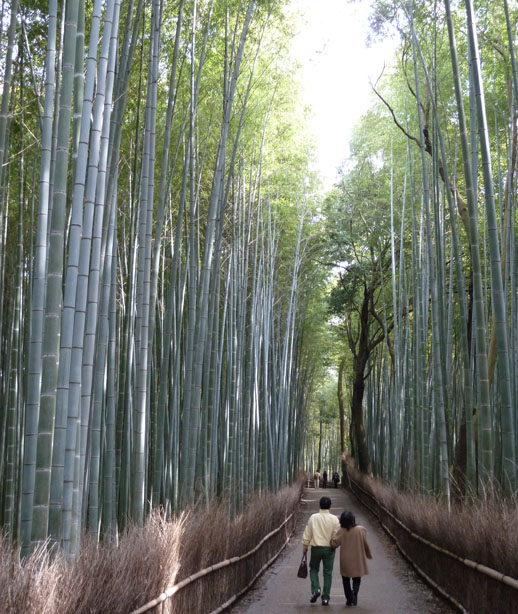 4. Drink green tea
You have to go to a tea ceremony and experience the traditional culture surrounding green tea while you're in Kyoto but I'll never forget the cup of tea I had at the Okochi Sanso Villa gardens.
Right by the bamboo forest these gardens have gorgeous views back over the city and a beautifully laid out traditional Japanese garden. The entry fee includes a lovely Japanese biscuit and a cup of green tea – drink it outside, relax and enjoy the scenery.
Drinking green tea is one of the things you must do while you're in Kyoto.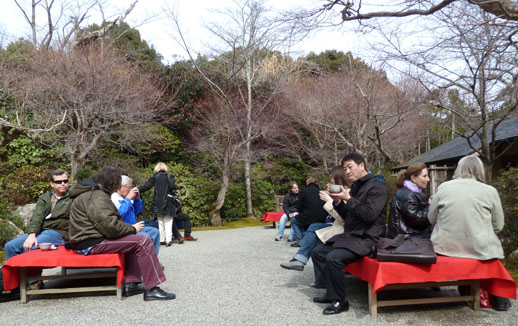 5. Consider climate change
If your feet get weary remember the Kyoto Protocol, avoid taxis, hop in a two wheel buggy and do your sightseeing from that. A Japanese student clad in traditional garb will earn a bit of cash and get fit by pulling you along so it's a win for you, the student and the environment.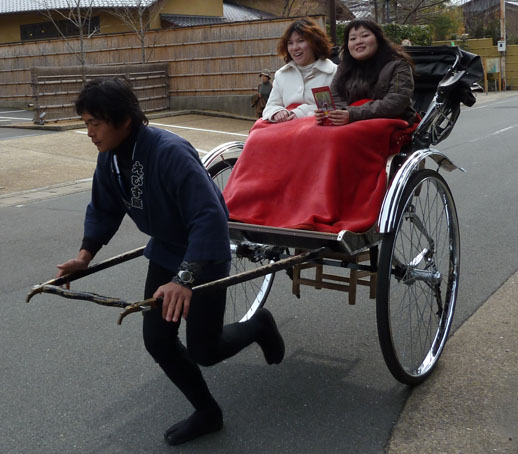 6. Feed the snow monkeys
While you're in Arashiyama climb up to the monkey park to watch the monkeys and check out fantastic views over Kyoto. The monkeys are wild and should be treated as such but they're used to being fed by humans.
You can feed them by hand from inside a large cage. Just buy a bag of peanuts, apple or chestnuts and let the monkeys, who are outside the cage come to you. I love monkeys and these are fine specimens – I could have hung out all day with them – and this is a totally unique experience, something you can only do in Kyoto.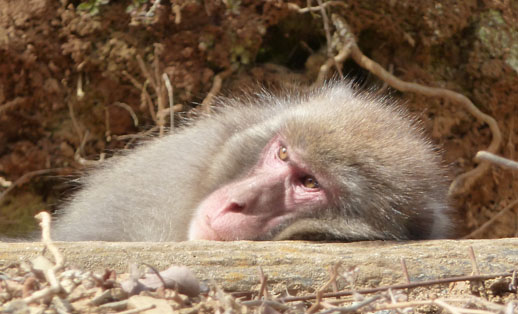 7. Meditate at the Ryoan-ji Temple
The Ryoan-ji Temple is a  world heritage site famed for its simple raked gravel rock garden. If that's too crowded take a walk round and find a quiet bench in the garden by the Kyoyo-chi pond. It's picture postcard perfect so you hardly need to meditate to feel relaxed, serene and at one with the world.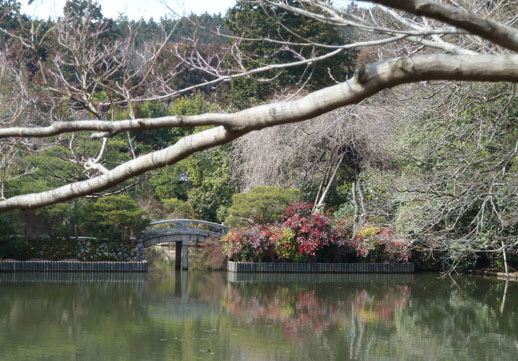 8. Go  zen at the Myoshinji Temple
Extend that zen feeling at the Myoshinji Temple, Japan's largest Zen temple which will take you from OMG to om.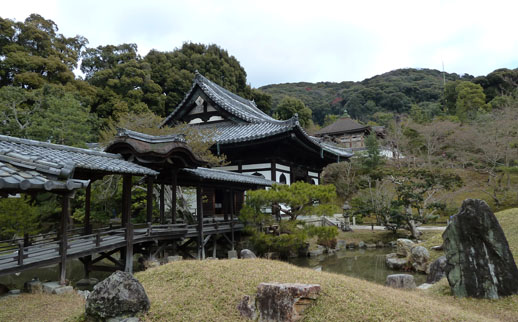 9.Walk up to the Kiyomizu-dera Temple
Kiyomizu-dera Temple was established even before Kyoto became the capital of Japan and is another of Kyoto's UNESCO world heritage treasures. I was honored to be shown around by the head monk Egin Onishi who deserves a blog post dedicated to him. Don't miss the mini Buddha statues outside, the cliff 276 people have jumped off hoping it will make their wishes come true, and the clear water spring the temple is named after.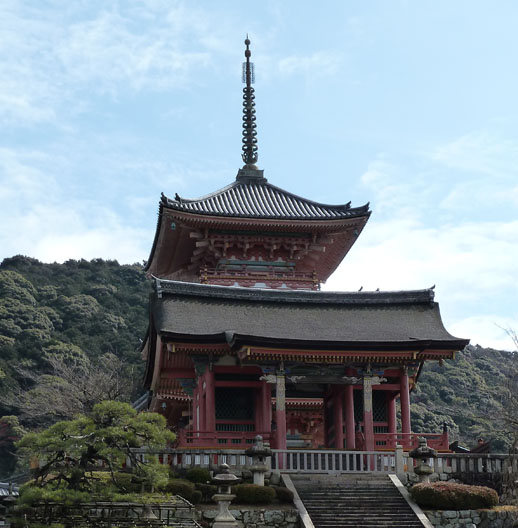 10. Choose the right footwear

You'll be doing a lot of walking and taking your shoes off constantly to go inside Kyoto's temples so wear shoes that are quick and easy to get on and off. Flip flops or jandals (as we call them in Australia) are great but it gets cool in winter so pick up some traditional Japanese sandals and socks with split toes to keep your feet toasty warm. It's a hard look to pull off but the local monks manage it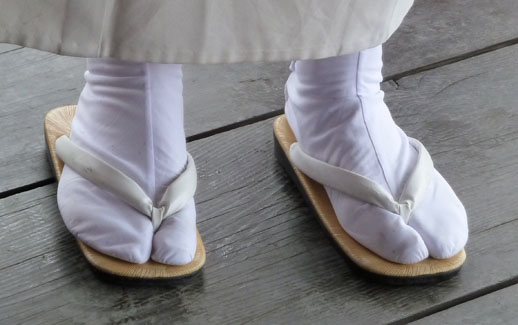 11. Eat  like a Zen monk
One of the things I was looking forward to most on our Kyoto itinerary was a vegetarian feast at the Kanga-an Temple Zen temple but when I mentioned it to another fellow travel writer they rolled their eyes and said it wouldn't exactly be a feast. Wrong! This was a feast of epic proportions.
The fucha ryori or Chinese-style vegetarian feast exceeded all expectations. One of the best meals I've ever eaten it was certainly the most interesting. I'm what the Mucho Man calls a "recovering vegetarian" which means I prefer not to eat much meat so this meal suited me perfectly.
Many Zen monks, who were forbidden to eat fish and meat, missed eating them. So this style of cuisine was developed to create dishes which looked like raw fish or cooked seafood and offered a wide variety of flavors to satisfy their eyes and taste-buds while allowing the monks to stick to their vows.
Every one of the 12 courses was carefully designed to be healthy, colorful and tasty and it was all washed down with sake and a brand new sparkling sake drink called Mio .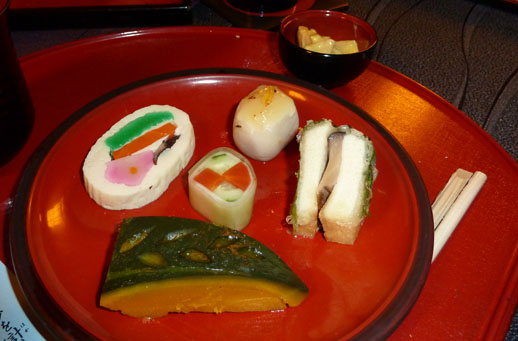 12. Spot Hello Kitty

If you're getting templed out then Hello Kitty is here to help. One of Japan's most famous exports, Hello Kitty was born in 1974 and I've loved her since the day I first slapped my eyes on her.
You can spot her everywhere and buy a plethora of Hello Kitty toys, clothes and sweets for your kids. They say you can't buy happiness but I think you can, as long as you buy something that's got Hello Kitty on it.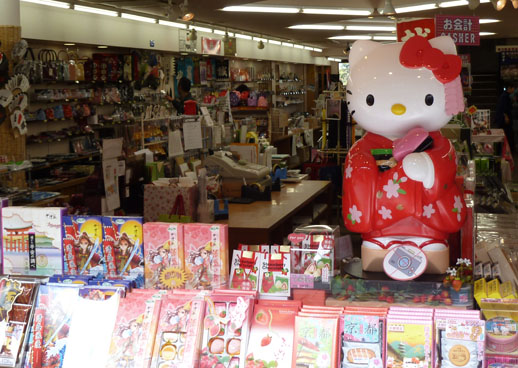 13. See the big Buddha
Hello Kitty might be big in Japan but Buddha's bigger. Visit the 24-metre high statue of Bodhisattva Avalokitesvara (the Bodhisattva of Mercy) which was created in 1955 to honor the Japanese dead of World War II. There's a wishing ball too so if your one worldly wish is for world peace this is your chance to make that wish.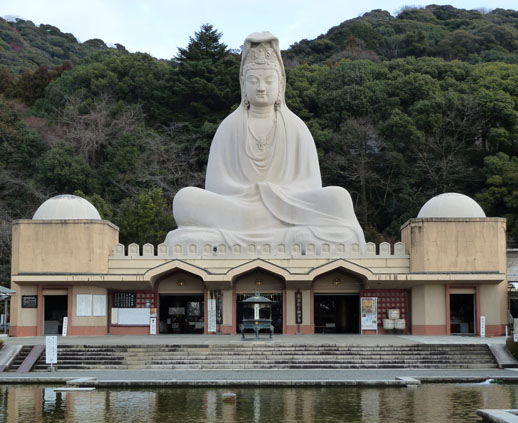 14. Stay at the Righa Royal Hotel
You'll find Righa Royal Hotels all over Japan. The Kyoto Righa Royal is near the train station so it's easy to get to and close to great shopping including the electronic store Bic.
Once again a lovely comfy room and bed awaited me. Once again I didn't want to leave. The best part is the traditional Japanese dressing gown the Righa Royal supplies so you can waft around your room looking and feeling a little bit Japanese. Well, that's what I did anyway.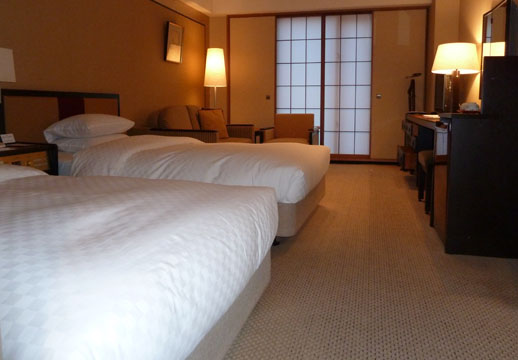 15. Admire the Hina dolls
Hina dolls are specially made to celebrate girl's day on March 3rd and since I was there in February every hotel and shop had a beautiful selection of dolls on display.
We visited the Ando Japanese Doll Shop which has been making handmade dolls for 400 years. The owner is utterly charming as is his gorgeous wife who looks like a doll herself.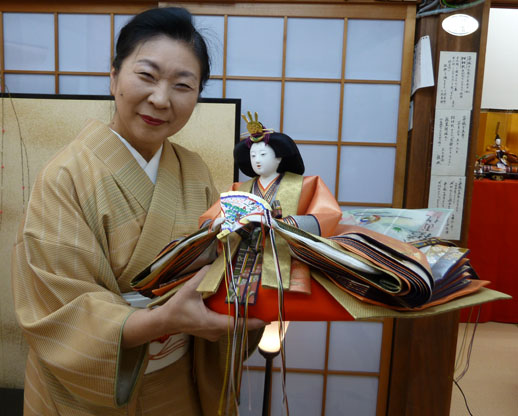 16. Play dress ups
You can get dressed up like a doll too and have yourself transformed into a geisha girl (or the male equivalent) for the day. Get ready to find out what it feels like to be famous and star in a lot of people's photos. These Japanese girls posed obligingly and seemed to be thoroughly enjoying touring Kyoto in geisha garb.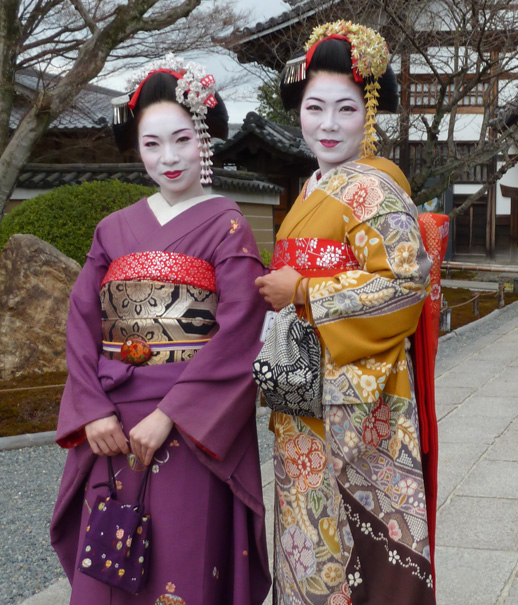 17. Watch a maiko show
If you don't fancy dressing up watch someone else dressed in the utmost finery.
We went to a maiko show, a maiko being a geisha girl in training. It costs around $220 for the show including a supper of traditional Kyoto cuisine and it's worth the price. There are thought to be less than 1,000 geisha and maiko girls in Japan so it's a true privilege to see some real maiko girls, watch their gorgeous dancing and hear their music.
You can see a show at Gion Hatanaka which is also a traditional Japanese ryokan (inn) with accommodation and an onsen (spa bath).

18. Chat with a maiko girl
After performing the maiko girls circulate to chat with the guests. They don't speak english so our guide translated my question:
"What's your favorite music?"
The question was met with a flurry of giggles but the reply needed no translation;
"Lady Gaga."
I can further report that, after much more giggling and obvious inner turmoil, this maiko girl says her favourite Gaga song is Papparazi. Maybe she can relate to people taking your photo all the time.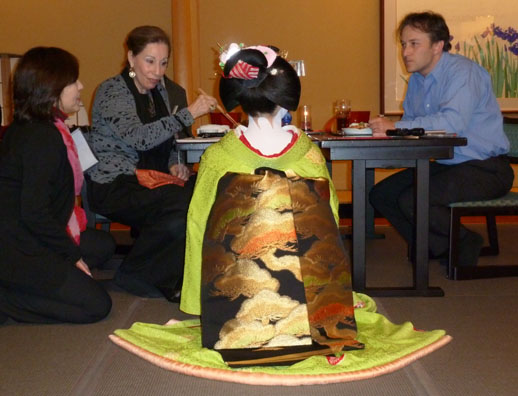 19. Play games with a maiko girl
The maiko girls taught us some fun games and we all had a good laugh. But the maiko girl is laughing most because she won!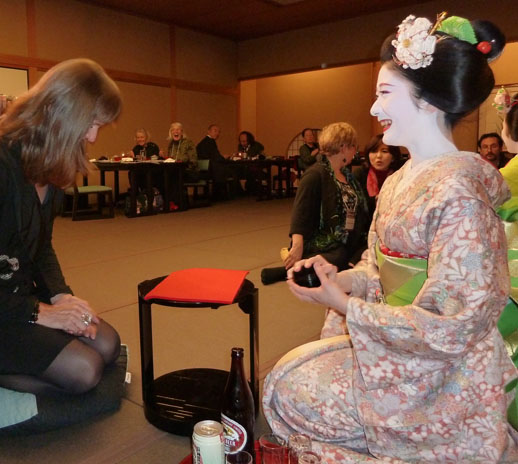 20. Read The Teaching of Buddha
If you can't get to sleep after all that excitement reading The Teaching of Buddha will sort you out. Look for a copy in the bedside table in your Righa Royal or Okura Hotel room.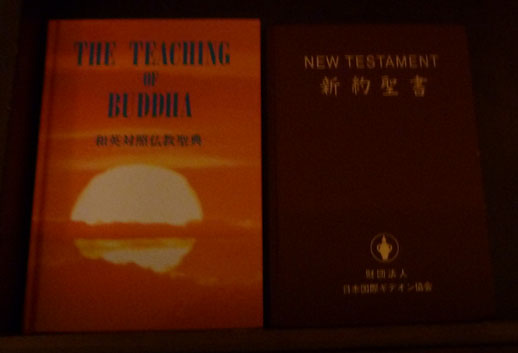 21. Shop at Nishiki Market
This traditional Japanese food market also has non food items like the "sushi" in this photo which is actually tiny toys made from silk. I got some sake for the Mucho Man which earned me a few brownie points and you can pick up your split toe socks here too.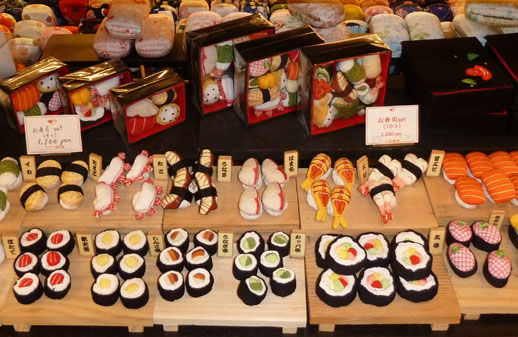 22. Feast at Hoshinoya
Hoshinoya Kyoto is a luxury ryokan (traditonal inn) accessed by boat from Arashiyama. It's a world away from the hustle and bustle of Kyoto and the food is exquisite. Once again we ate our way through a 12 course feast.
Our seasonal amuse bouches (pictured below) included: simmered sardine decorated with a holly leaf, strawberry stuffed with salmon pate and three striped roll with needle fish, prawn and lettuce stem. I'll leave you to try to work out what's what; that's part of the fun of eating in Japan.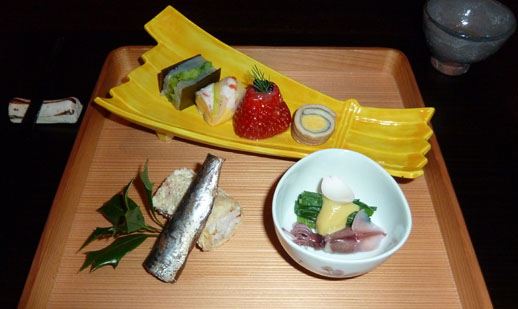 23. Visit a supermarket
Don't miss the wonderful Japanese branding or interesting sweets, biscuit and teas. I bought some green tea hot chocolate, gen mai tea bags (a type of green tea made with roasted rice kernel) and lots of candy for the Candy kids including Hello Kitty sweets and my favorite Japanese treat – Mini Bit chocolates.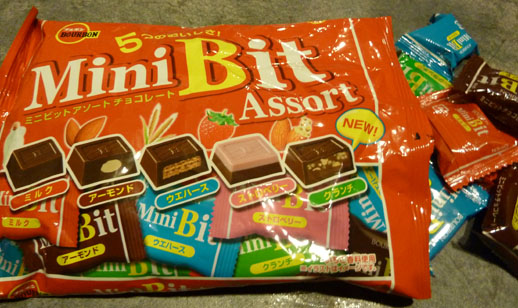 24. Whizz up the Kyoto Tower
Here's a view of Kyoto city from Kiyomizu-dera Temple with Kyoto Tower clearly visible in the city center. It looks like a lighthouse. You can take a lift to the the observation deck 100 meters above the city for 360° views of Kyoto and as far away as Osaka on a clear day.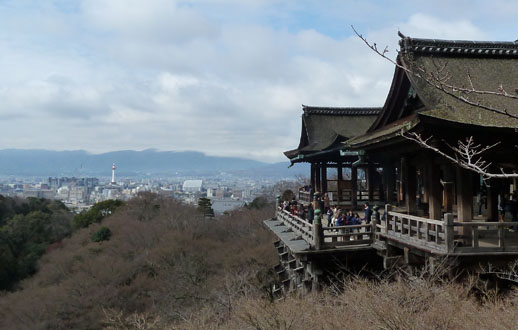 25. Cuddle a sumo wrestler
In case you're wondering this isn't someone dressed up as a sumo wrestler. It's a real life sumo wrestler who we happened to bump into and who, like all Japanese people was happy to indulge me by posing for photos. What a lovely man.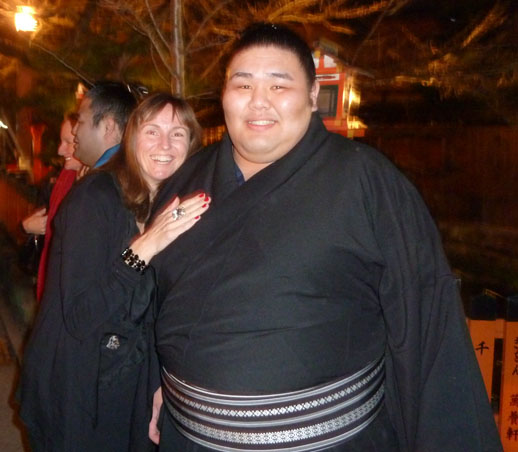 I can't guarantee that you'll bump into a sumo wrestler while you're in Kyoto but I can guarantee that you'll be in for a lot of laughs and surprises. You certainly won't be short of things to see and do while you're in Kyoto.
It's easy to see why Kyoto is dear to Japanese hearts. Travelers to Kyoto will find it stakes a claim on your heart too.
I was a guest of  The Kyoto Tourism Council and Kyoto City. Check out their Kyoto travel guide website to find out more about Kyoto and plan your visit or 'like' their Facebook page for the latest news and photos.
What would you most like to see and do in Kyoto?
Share This Story, Choose Your Platform!