52 Exercises: #46 Pilates and Self Care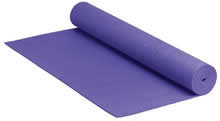 Last time I saw the Pilates instructor Sandra was in a Toastmasters class. That was a few years ago when I was improving myself by learning how to be a better public speaker. It was a pretty stressful time for me and I think Sandra must have been going through some life changes too.
We met for coffee to discuss website design for a new business mentoring company she was setting up. Nothing ever came of that and then I noticed that Sandra had a new business called Pilates Success.
So here I am, up to exercise 46 in the 52 Exercises Quest, stretching and twisting, lengthening and rolling, tightening and breathing while Sandra instructs me and nine other people on the art of mat Pilates.
I like Pilates and I enjoy observing my monkey mind at play during the class. A lot if the time I'm thinking about what I'm going to write for my exercise review. I'm not really participating in the class just looking for writing angles.
Then I think about how pointless it seems spending money on exercise when we could all just exercise for free. But the point of a group fitness class is that it's a social occasion and it is nice to be here with other people. I love that we're all together engaged in the same activity but without any of the demands and complications that can come from actually communicating with people.
Next I fantasize about being a trophy wife and spending all day long and exercising. I'd do tennis, yoga with Heidi, Pilates and Power Plate. My body will be like Gwyneth Paltrow's but better.
But then I drift off into yet another fantasy where I'm a Pilates teacher myself. But I know I'd soon get bored of that. It's probably more fun to go to an exercise class than it is to take one.
These thoughts of career and life changes make me think about all the self-improvement books I've read, the qualifications I gained and the courses are taken to improve myself and I start to wonder if they've actually done anything to change or improve me at all.
The hours of psychotherapy, meditation and navel gazing this year have probably been more effective but maybe the best way to improve myself is by not doing anything at all. I'm terrible at that though. So bad I even wrote a post about it called How to Do Nothing which hardly anyone read because it turns out everyone else is already good at doing nothing.
After the class and we lie on our backs and do nothing. After months of practice I am reasonably successful at doing nothing, at following my breathing and relaxing. Which means that I constantly remember to direct my attention back to my breath and don't beat myself up when I get distracted.
My neck hurts and I wish I had a pillow but I still feel at peace with myself and the world. I'm convinced that the best way for me to improve myself is just to lie around and be me.
Sandra ends the class by saying that we should congratulate ourselves for coming along tonight, for giving ourselves this time and for self-nurturing ourselves. My inner cynic thinks it's just a cunning business trick to win our loyalty but then a kinder thought arises.
My friend Seana writes a lot about self care and self-nurturing, a concept which I applaud but avoid. Even when I do take care of myself I call it being selfish, not self care, and thinking about my husband at home feeding the kids and washing up while I lie here doing nothing, it's easy to see why I think looking after myself is selfish. My mother has a lot to say about selfish people in general and selfish mothers in particular and doubtless I have been scarred by that.
But this evening I don't buy into the selfish story-line my mind is spinning and I feel a micro-victory in the air. Maybe, just maybe I can get the hang of self nurturing and self care after all.
Have you got the hang of self care or do you confuse self care with being selfish too?
—————————————————————————————————–
Mat Pilates Exercise Review
Cost: $17 for a casual mat Pilates classes in Peregian Beach with Sandra from Pilates Success. You can check out her schedule and prices here. Sandra gave me a free class though which was much appreciated.
Time Exercising: One hour
Average Heart Rate: No idea.
Peak Heart Rate: Very little. This is an extremely gentle but very pleasant workout.
Calories burnt: Not much more than doing nothing.
Fun Factor: 5/10
Fear Factor: 2/10
Post-exercise Glow: 7/10.
—————————————————————————————————–
Thank You for Reading
Check out more from the 52 Exercise quest here.
And click here to subscribe now for free weekly updates from Get In the Hot Spot that will help you be more adventurous and have more fun.
Photo credit: ProductWiki
Share This Story, Choose Your Platform!