Party in the Penthouse! And Other Problogger Event Highlights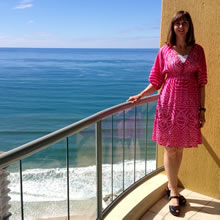 When Mantra Hotels mentioned they would be hosting me and my travel blogging buddy Seana in their Sun City, Surfer's Paradise penthouse during the Problogger conference we decided to throw a get together for all the travel bloggers.
Sure, I wanted to meet travel blogging friends old and new. Of course, I wanted to have a quiet get together with people and enjoy some longer conversations before the madness of a conference with 500 people. But mostly I just wanted to say:
"Party in my penthouse!"
So I did what you're not supposed to do. I popped a party invite on Facebook and waited to see who'd turn up. The party was a movable feast with people popping in and out between 5pm and 9pm when this former party animal, now turned party pooper, was ready for bed.
Mantra Hotels kindly supplied wine and yummy nibbles and we took a quick photo of our travel bloggers party when the nibbles arrived. I'm the creepy looking one in the middle at the back!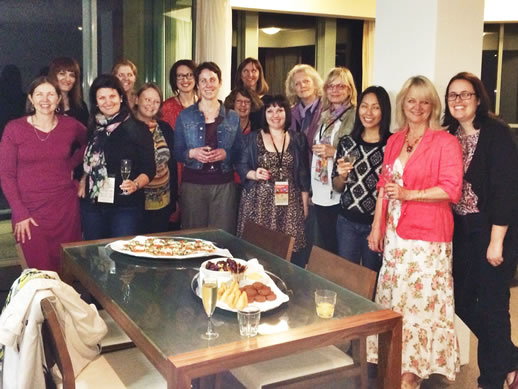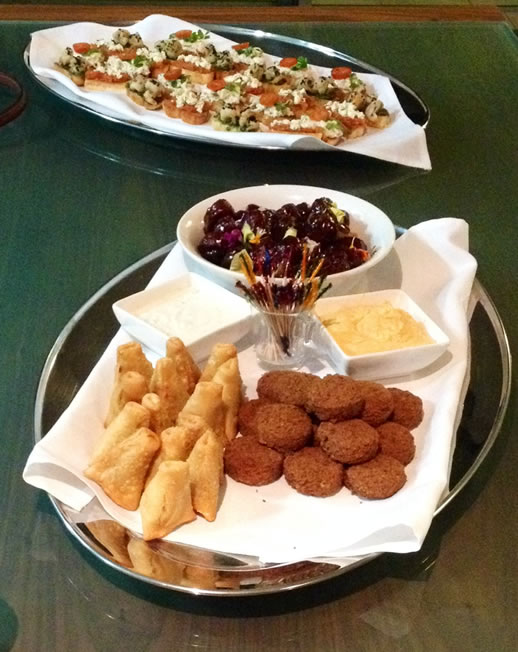 As you can see the party was all women because our token man, Anthony the Travel Tart, cancelled at the last moment, but one man turned up unannounced after the photo was taken which was exciting. He was a black American man too making it even more thrilling, although I don't have photographic evidence and can't remember his name. Something beginning with W I think.
He seemed like a nice chap but I was concentrating on catching up with some old blogging friends. I have so many wonderful travel blogging friends that it's hard to make room for any more, even when you're staying in a penthouse. We didn't need to throw any TVs out of the window to have fun.
The two day conference was crazy, overwhelming and inspiring in equal measures. It was my fourth Problogger event and what I always love best is meeting people in the flesh. I get very excited seeing my blogging heros and heroines in real life after following their blogs for so long.
I met some wonderful people including Chris Ducker who is very very funny, the super smart Rand Fishkin from Moz and Pat Flynn (pictured below) from Smart Passive Income who is adorable in every way. If someone made a doll out of him I'd buy it.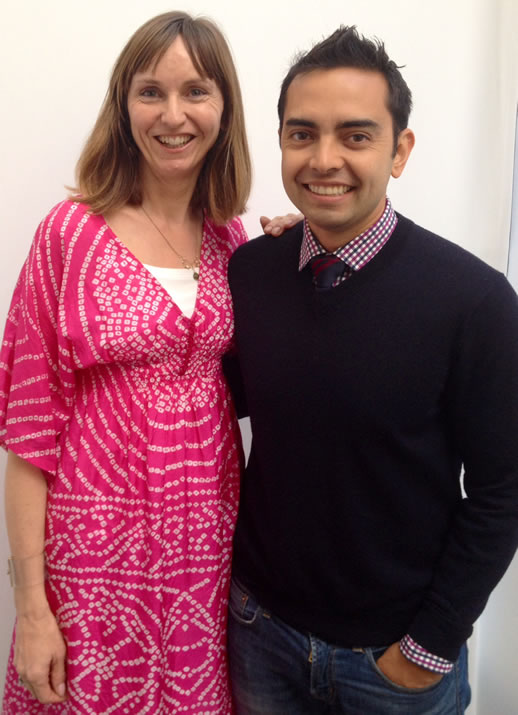 Of course I had to get my photo taken with Problogger too because it's a tradition harking back five years now to the first ever Problogger conference in 2010. Some people never age do they?! Or change their hairstyles…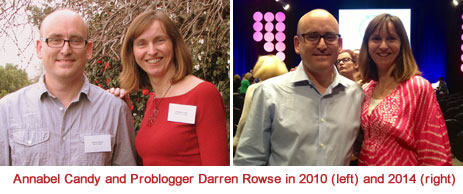 I wore my pretty silk Lola Australia dresses to the conference this year – the blue one on day one and the pink one for day two – and loved posing for pics at the penthouse while the ever-patient Seana photographed me.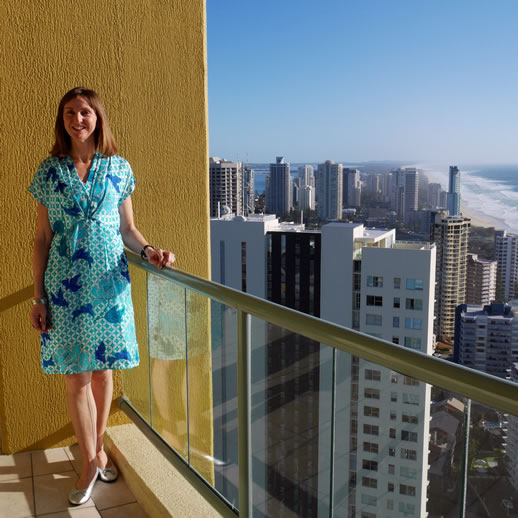 I don't get to stay in a penthouse every day but I think I made the most of my brief stay when the opportunity did arose. Including the chance to say:
"Party in the penthouse!"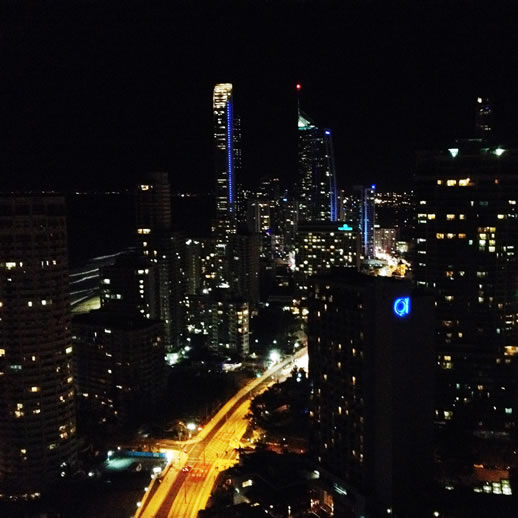 Thank You!
Many thanks to:
Mantra Hotels for hosting me at Mantra Sun City.
All the travel bloggers who came to the party in the penthouse!
Seana for taking lovely photos of me.
Everyone at the Problogger conference who poked, chatted and posed with me at the conference.
My husband for helping me set up my new website Marketing Business Lifestyle just in time for the event – and for looking after the Candy kids while I partied in the penthouse!
You all made me a very happy lady.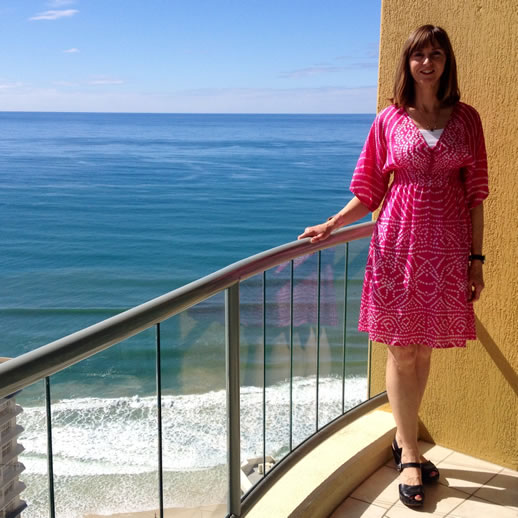 Did you make it to the party in the penthouse? What were your Problogger highlights?
Share This Story, Choose Your Platform!