Holiday Heaven at the Intercontinental Bali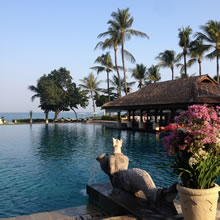 There's so much going on at the Intercontinental Resort in Bali that you never have to leave. With 400 rooms and facilities spread over 14 beachfront hectares of beautiful gardens there's heaps to see and do without ever setting foot outside the resort.
The five star resort has something for everyone, from the active to the lazy, including kids, adults and grandparents. I was lucky to be invited to the Intercontinental, and, having never been to Bali before it was an invitation not to be refused.
I travelled alone, a rare opportunity for this mum of three, to have some me time. Much as I loved that, I'd like to come here with the family too, because I know they'd love it as much as me. Here's a sneak peek of what anyone would love about the Intercontinental Bali.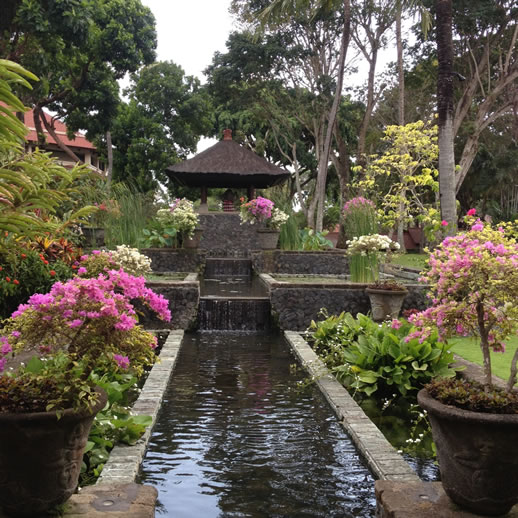 Eating and drinking at the Intercontinental Bali
The food is fantastic, a smorgasbord of flavours from around the world prepared by a global team of chefs. You can choose to feast at any one or all of the five restaurants:
– Sunset Bar – My favourite place to be. Sitting under the big shady trees within spitting distance of the breaking waves is a treat. You can hang out here all day starting with breakfast then seguing into lunch and sunset cocktails. The cocktails, snacks and views are all beautiful.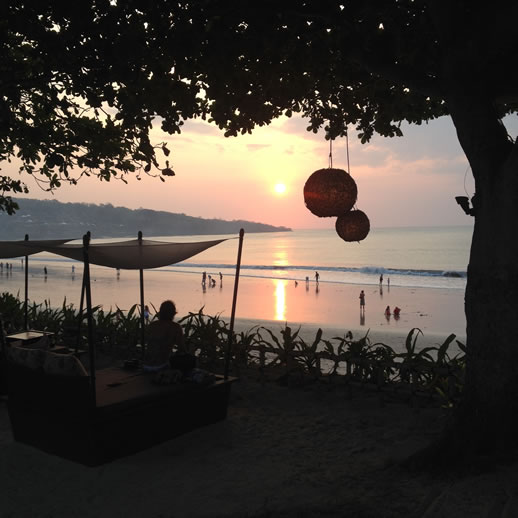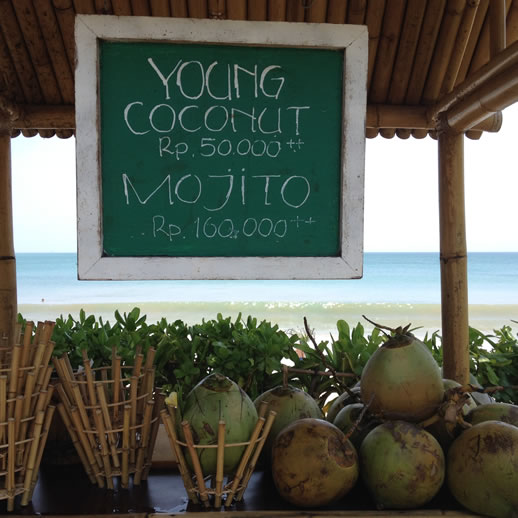 – Taman Gita Terrace – A tranquil spot for breakfast overlooking the koi ponds while you enjoy the live traditional Balinese music and watch the white duck family do their thing.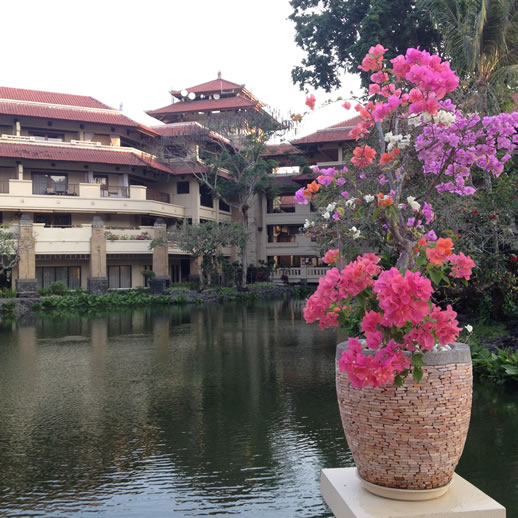 – Bella Cucina – Open in the evenings for some fine Italian dining right here in Bali. Monday night is Made in Italy night where I ate a fabulous meal accompanied by Balinese wine while being serenaded by a quartet of wandering troubadours. The deserts were spectacular and you can dine inside or outside.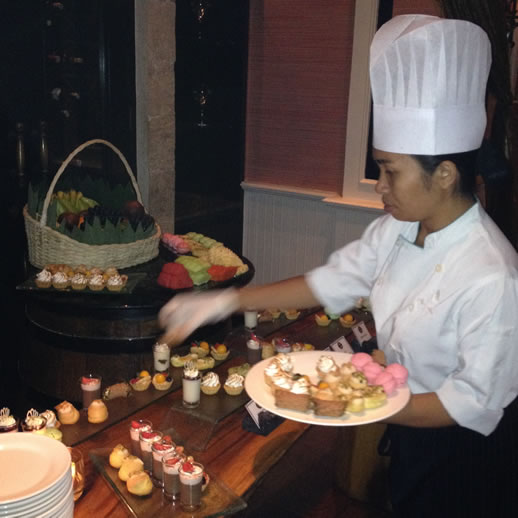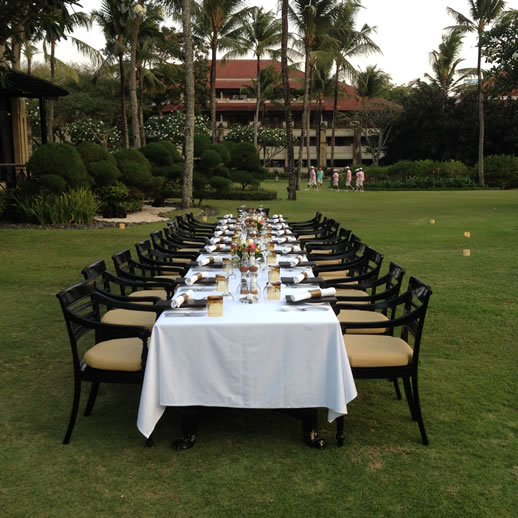 – KO Restaurant Teppanyaki and Cocktail Lounge – For Japanese cuisine, teppanyaki shows and sushi galore created from the freshest Balinese seafood and Japanese cuisine which is probably my favourite way to eat.
Swimming
The ocean at Jimabaran Bay is sheltered by a headland making it quite safe for swimming compared to other Bali beaches with big surf. And the resort is waterfront so you won't have to walk far to feel the sand or sea between your toes. But if you'd rather stick to swimming pools there are six pools to choose from:
– Main pool – It's huge and perfect for pool inflatable fun or ball games with the kids.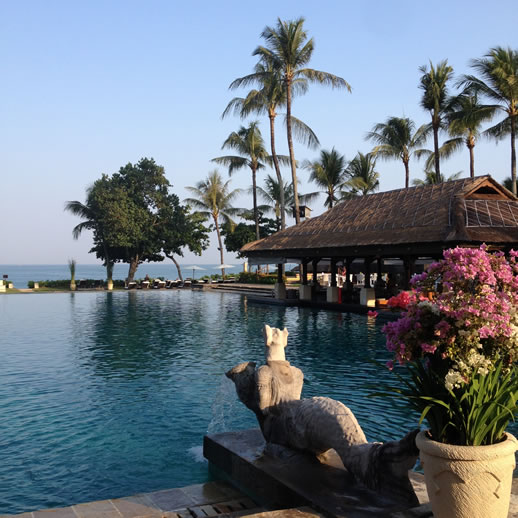 – Balinese bath pool – Swim in serene surroundings.
– Fun pool – No further explanation needed!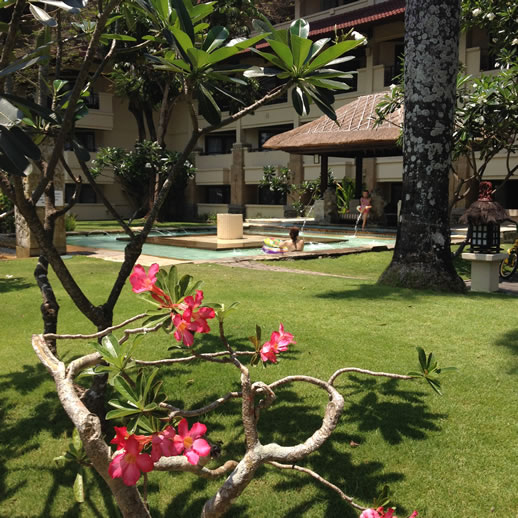 – Spray pool – Cool down under giant spurting water jets.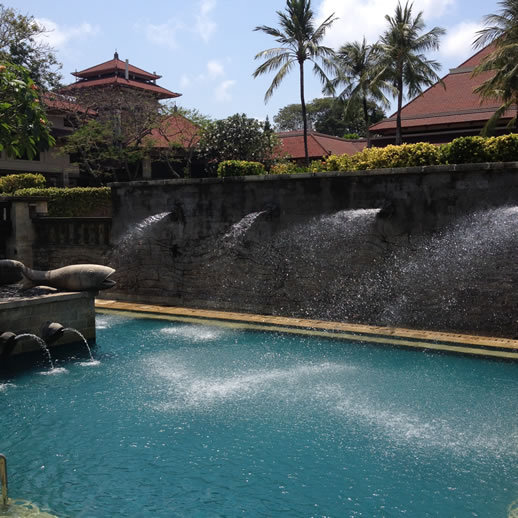 – Planet Trekkers pool – Part of the kids club.
– Club pool – Exclusively for guests staying in one of the Club rooms. Surrounded by lounge chairs and comfy bandanas with waiter service so you can spend the day here.
Things to see at the Intercontinental Bali
– Live entertainment – There's all kinds of entertainment on tap including live music, dance shows and DJs playing at the Sunset Bar so you won't get bored. I enjoyed the traditional dancing during a seafood buffet at the Jimbaran Gardens restaurant.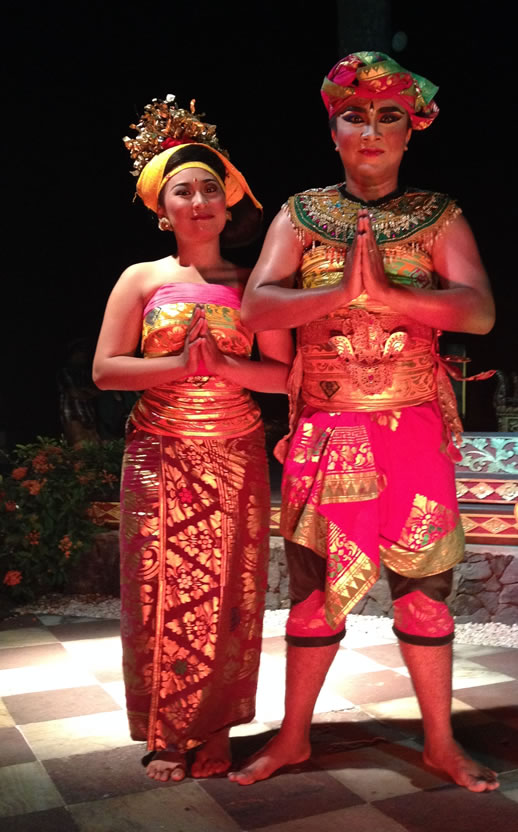 – Sunset – Not to be missed and on every evening!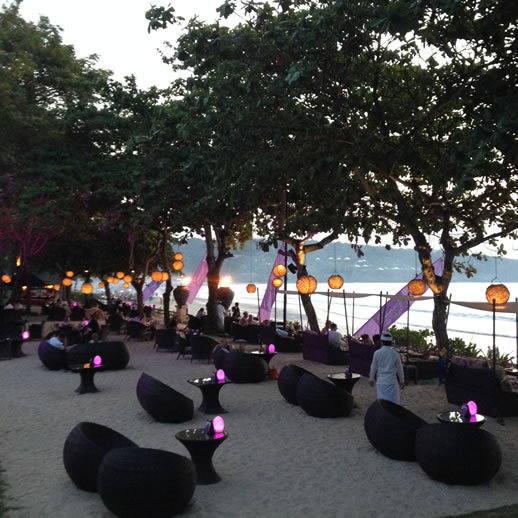 – Beach – White sand, turquoise water and sea breezes to keep you cool while you stroll, run or lie down to sunbathe.
– Gardens and lagoon – The flowers, huge mature trees and lagoon are a beautiful setting.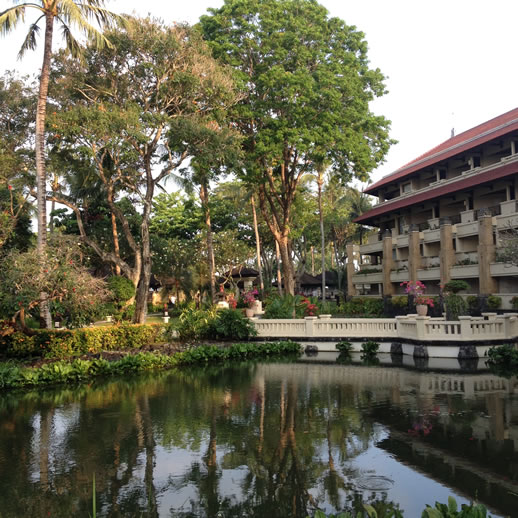 – People watching – With 1000 guests from around the world and as many Balinese staff looking after them, you'll be as happy as a local clam if people watching is your thing. Wear sunglasses so you don't get rumbled!
– Local colour – For some local colour and flavour wander along Jimbaran Bay  beach which is ploughed by cows every morning.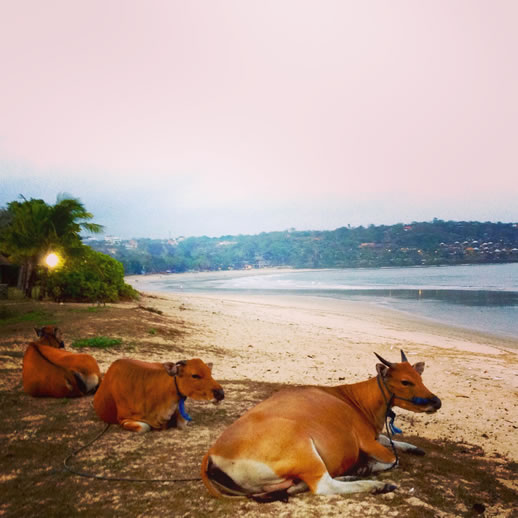 Things to do at the Intercontinental Bali
Apart from swimming or lounging on one of the many pool or beachside loungers there are activities galore on offer:
– Planet Trekkers Kids Club – Open daily from 9:00am until 10:00pm with its own pool, meals and trained nannies on hand to entertain and care for your wee ones.
– Shopping – The shopping arcade has shops selling everything from essential toiletries to Balinese souvenirs to chic resortwear.
– Activities – I joined an early morning yoga class but there are a range of classes, a gym, two tennis courts and all manner of watersports with instructors or hire of surf boards, kayaks and stand up paddle boards.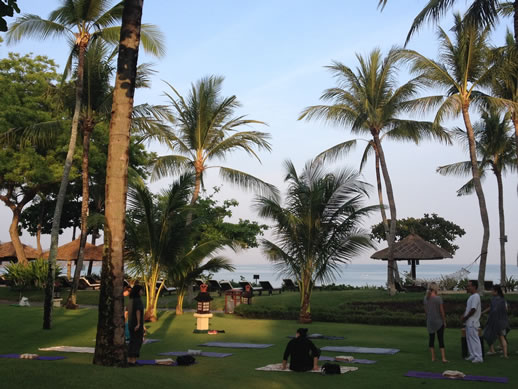 – Tours – The  huge range of revolving tours includes bike tours, culinary tours, cultural excursions and more.
– Get married! – There's even a temple where you can get married if you wish.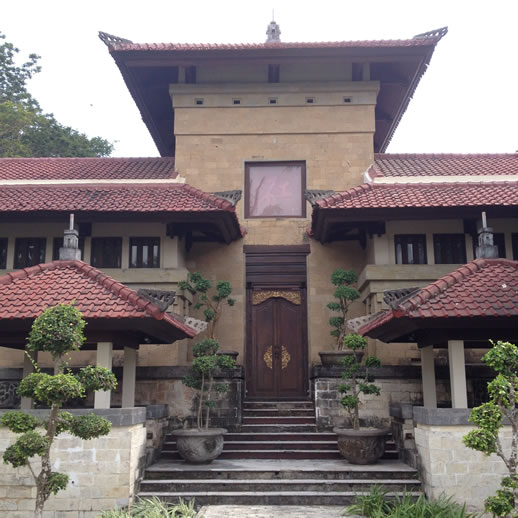 – Spa time – The Uluwatu spa with beauty salon next door offers all the usual treatments and more. I recommend the Signature massage but I also treated myself to a facial, mani and pedi. Lucky me!
There's also a sauna and spa where you can just relax or you can be pampered in an outdoor pavillion like the this one.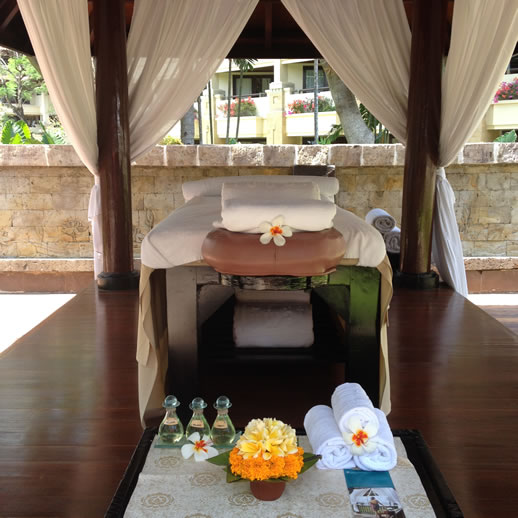 It's a beautiful, relaxing place to spend time but still, this place should be issued with a warning: You'll never want to leave!
I was a guest of Intercontinental Resort, Jimbaran Bay during my stay in Bali.
Find out more about my stay in Bali
Have you been to Bali already or not yet? 
Share This Story, Choose Your Platform!