Cultural Bali Day Trip to Rumah Desa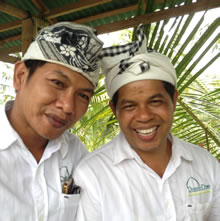 Much as I love the Intercontinental Resort and never want to leave, this is my first visit to Bali so a cultural day trip to the lush island centre is a must.
My day trip to Rumah Desa will take me 90 minutes into Bali's green centre to experience rural life.
Mr Mendra picks me up from the Intercontinental at 8am and we plough through rush hour traffic.
Little do I know that I'll soon be ploughing a muddy rice paddy hanging on to the reins of a traditional wooden bullock plough.
The roads are as thick with cars, scooters and pickups as the frangipani trees are with blossoms. Cars speed past scooters, narrowly missing a flood of vehicles coming the other way. Mr Mendra keeps his cool while I notice a stream of OMGs running through my head and try to remember to breathe. It's wacky races Bali style, a sharp contrast to green, tranquil surroundings that appear as we leave the chaos far behind.
First stop is the 'sacred giant tree'. One of the things I love about the Intercontinental Resort where I'm staying are the beautiful mature trees spread around the grounds, but this tree is the granddaddy of all trees. It makes the Redwoods of California and the ancient Kauri trees in New Zealand look like saplings.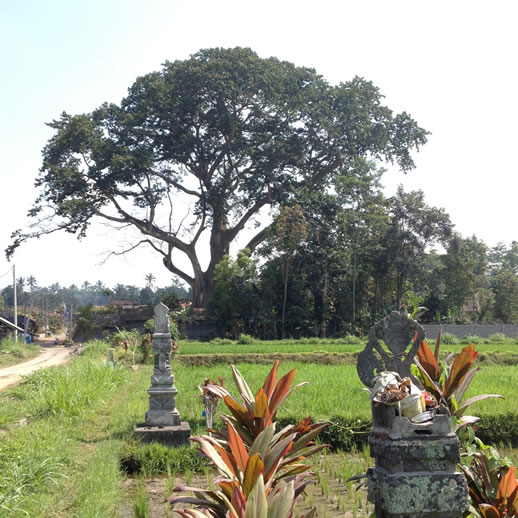 It's a gigantic fig tree whose trunk is fluted and whose expansive lofty canopy casts deep shade.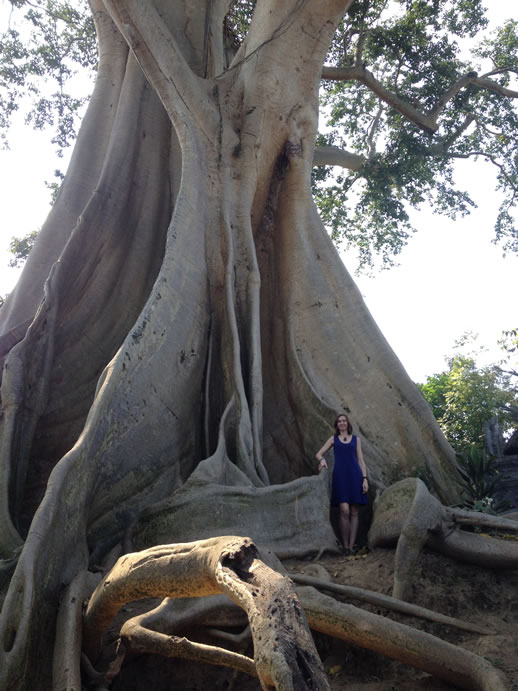 Tiny figs plop down onto the ground around us as we explore the tree and take photos. But try as we might, it's impossible to capture the whole tree from close up.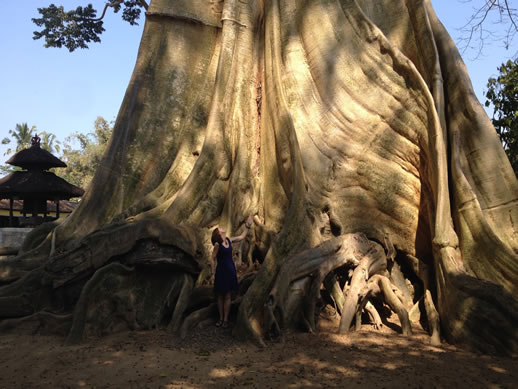 From here it's only a short drive to Rumah Desa, home to five generations of five families now offering cultural, culinary and adventure tours.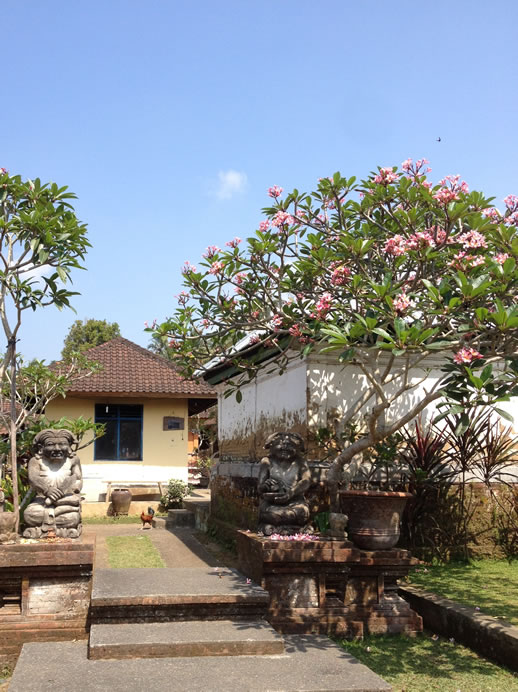 The family compound is small but perfectly formed with enclosed rooms for children who need privacy and protection, and open sided rooms for the adults. It feels like an intrusion to inspect and photograph their beds but no one minds at all.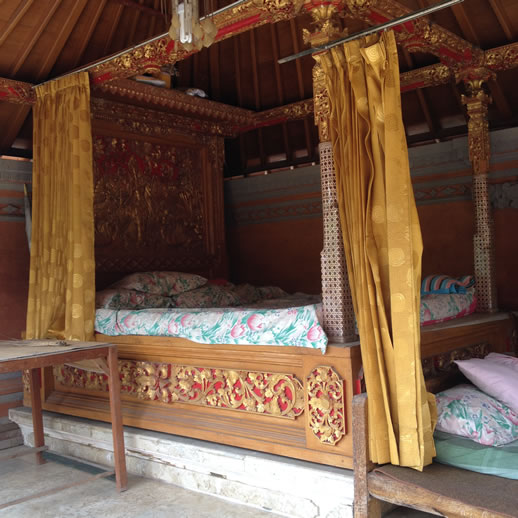 In the central covered pavilion two grandmothers are busy.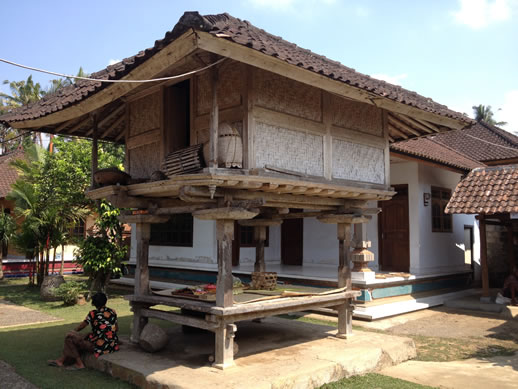 One of them is grinding a brown paste made from plants with medicinal properties.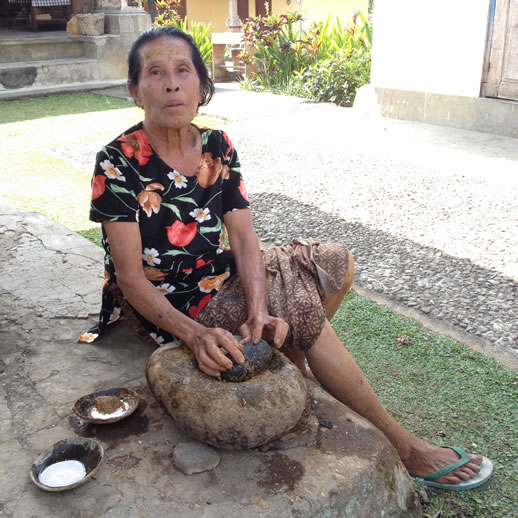 She smears some on her forehead to cure a headache and spreads it over my lower legs where it soothes and cools. It's a messy, gritty real life spa treatment.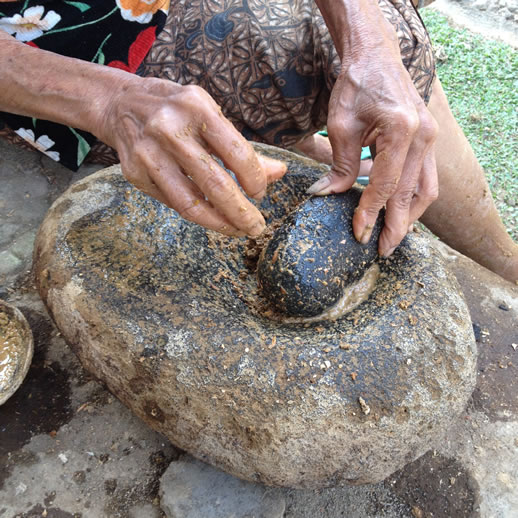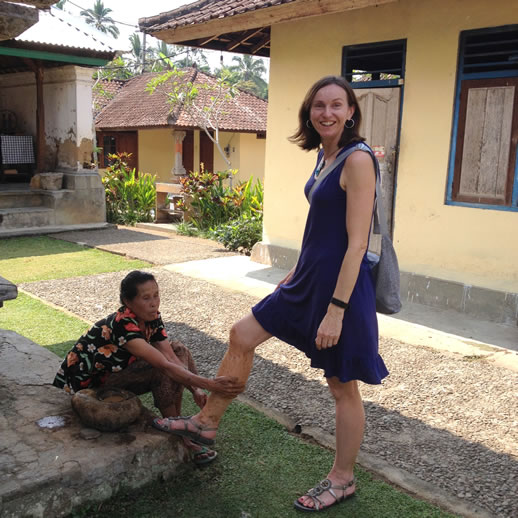 The other grandmother is making temple offerings, forming tiny plates for from banana leaves held in place with bamboo, then filling them with petals and greenery. I have a go.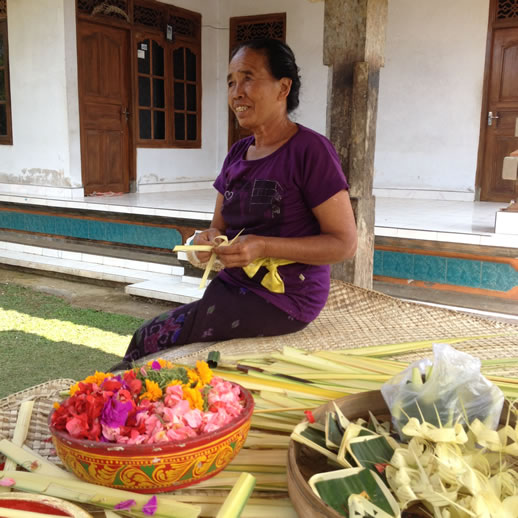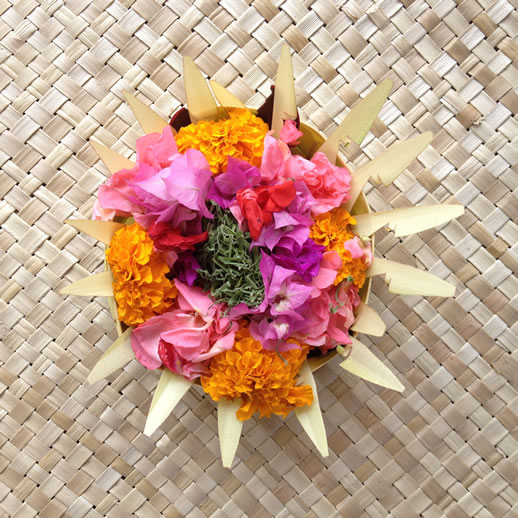 Meanwhile a grandfather is a whittling smooth skewers for kebab sticks from bamboo. Later his son, Wayan, who created this tourism project, tells me these activities keep the old people busy and away from the doctor.
Through a stone entrance a secret garden waits us.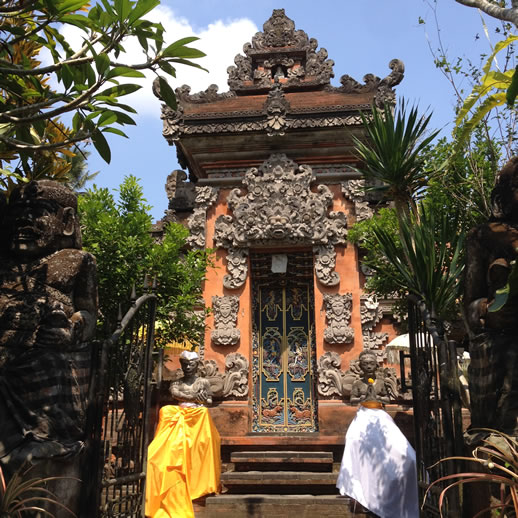 The sound of falling water, gentle Balinese music and leaves rustling in the breeze fills the fresh air. A welcome drink awaits.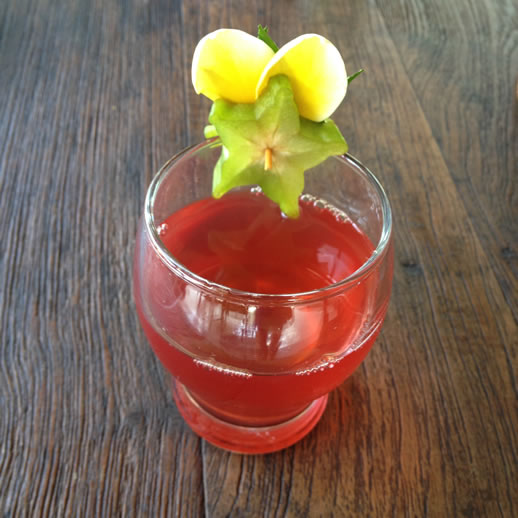 Jack fruit hang heavy from the trees.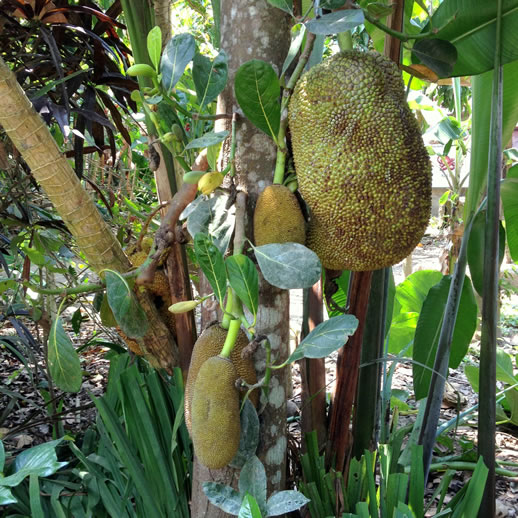 Around the garden are small private rooms where guests can stay and tables set up for lunch visitors.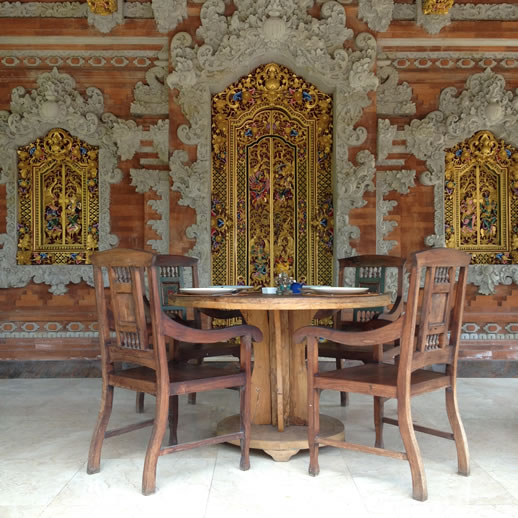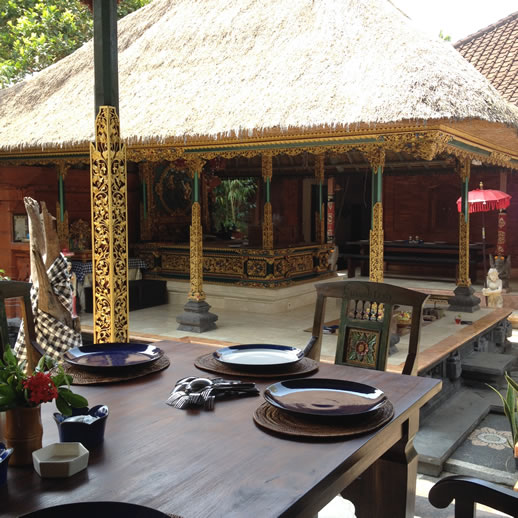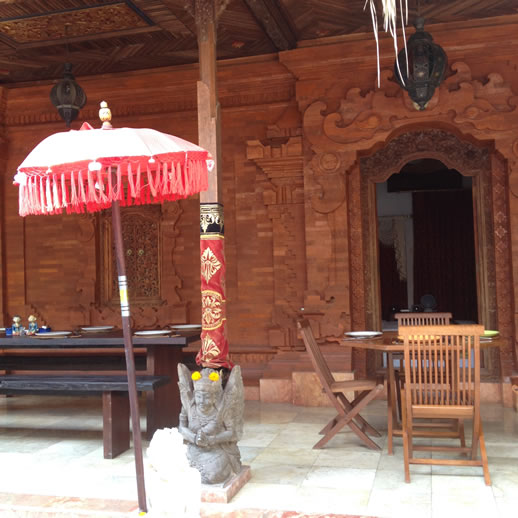 The kitchen is a hive of activity. Shallots, red chillis and garlic are being finely minced. Green papaya is being cubed for soup and marinated chicken threaded onto skewers. The smell of spices mingles with the scent of frangipani flowers that drift down from the trees.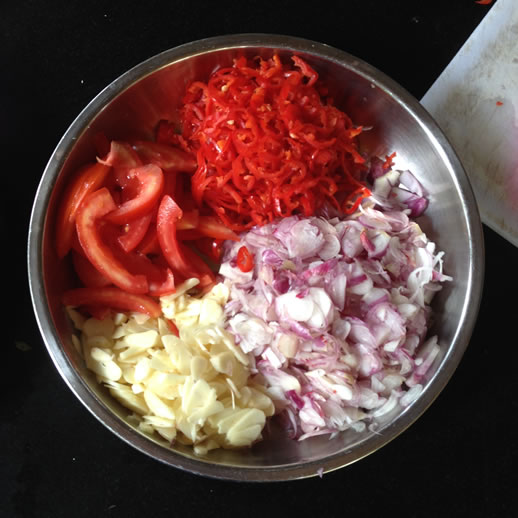 Mr Mendra shows me an ancient some sanscript calendar carved into a wooden tablet and carves my name into a bamboo pendant which he hangs around my neck with a Chinese in a red, white and black thread.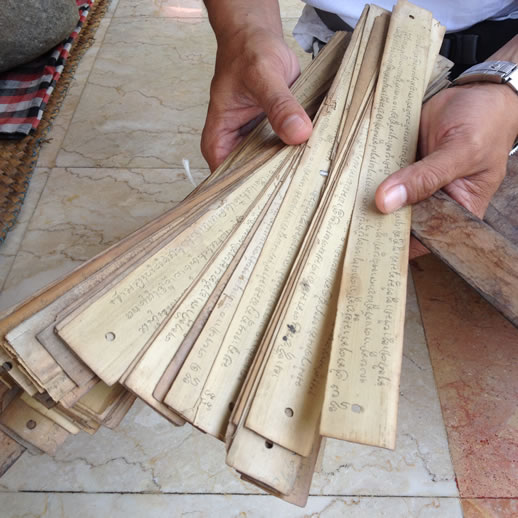 This pendant will bring me health, wealth and luck.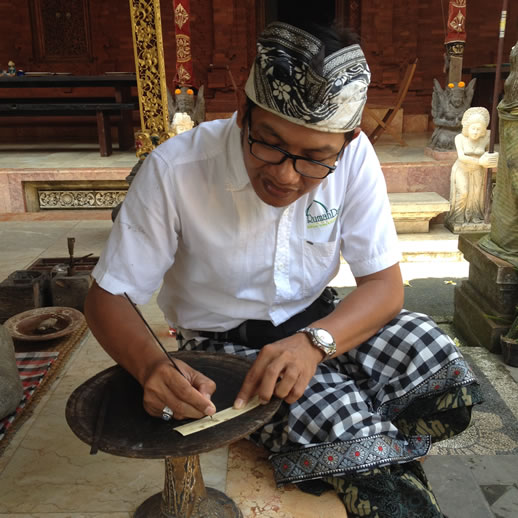 Here in the garden already feel lucky.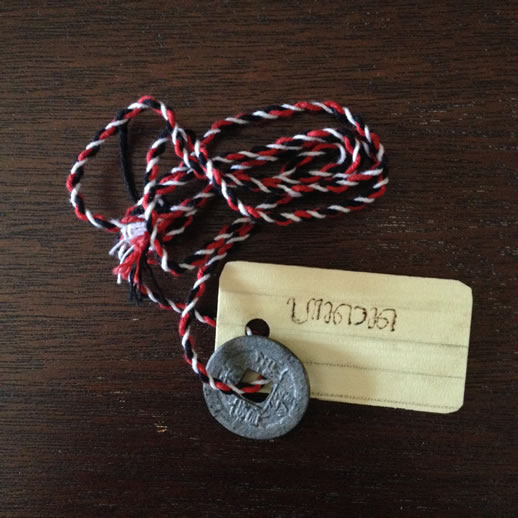 Next we learn how to make coconut milk. First we learn how to dehusk the coconuts, cracking open the shell with an outpouring of coconut water and prising out the thick white flesh.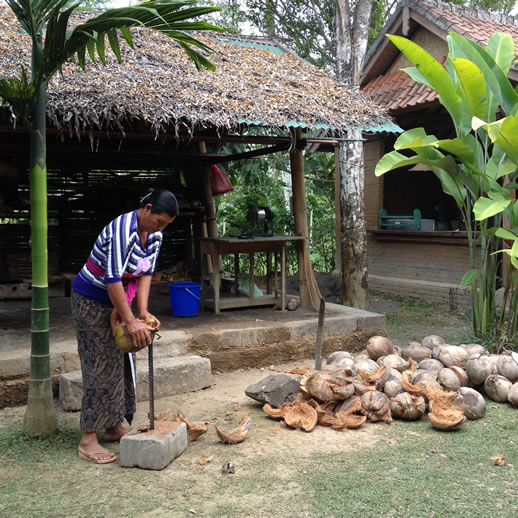 The coconut flesh is then grated and squeezed through muslin by another grandmother, the white coconut milk streaming out into a bucket below.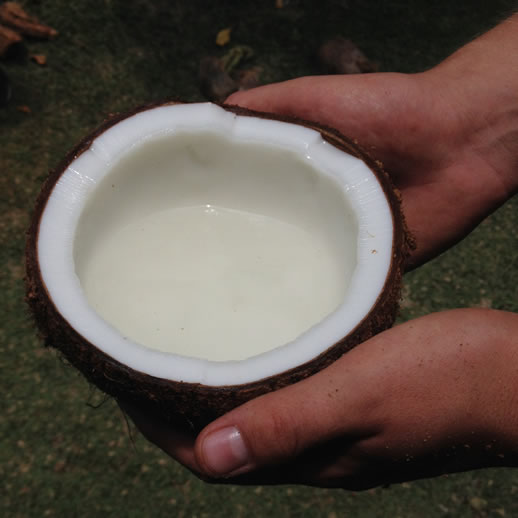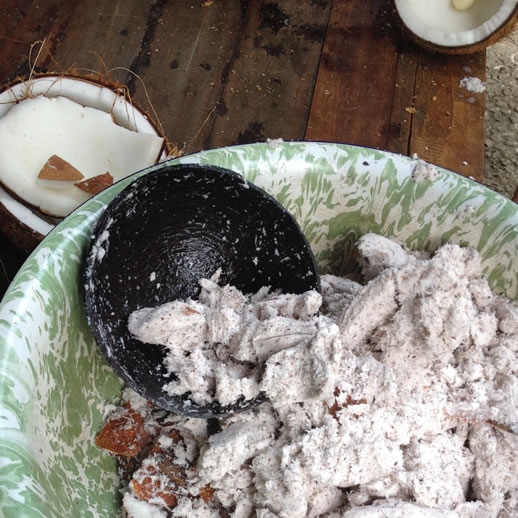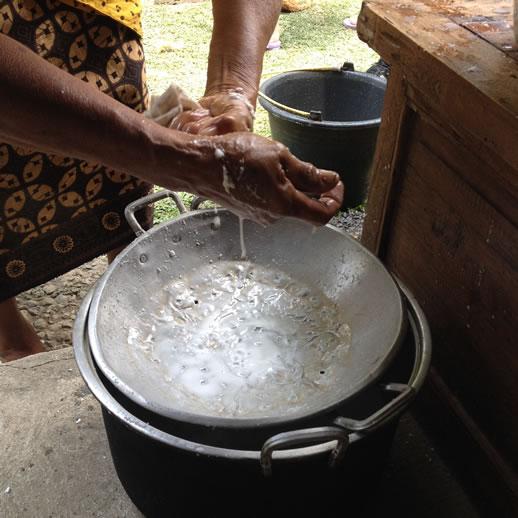 Next we take a short trek through a bamboo forest, past a gurgling stream, over a rickety bridge to the picture perfect rice paddies.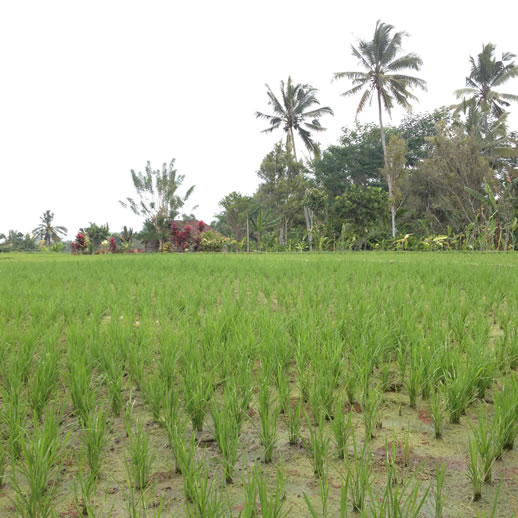 Here my work begins. A couple of pretty brown cows are yoked to a plough being led around a muddy brown pond. I'm invited to ride the plough and can't refuse, even though I'm terrified of falling in the earthy smelling pool.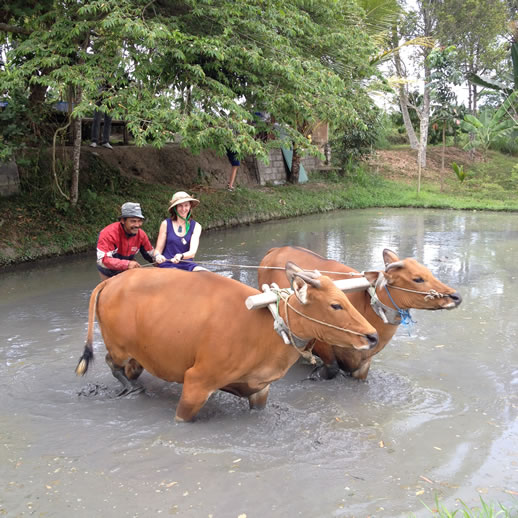 I slip into the water, sit on a narrow wooden paddle and hold on for dear life as the cows plough through the muck. They speak Balinese so a farmer follows me calling instructions to them (left, right, stop!) as I tug the reins haplessly.
By my ineptitude as a rice farmer is most evident when it comes to planting rice. While other rice paddies are planted in neat lines, my rice is stuck into the mud haphazardly and keeps floating away.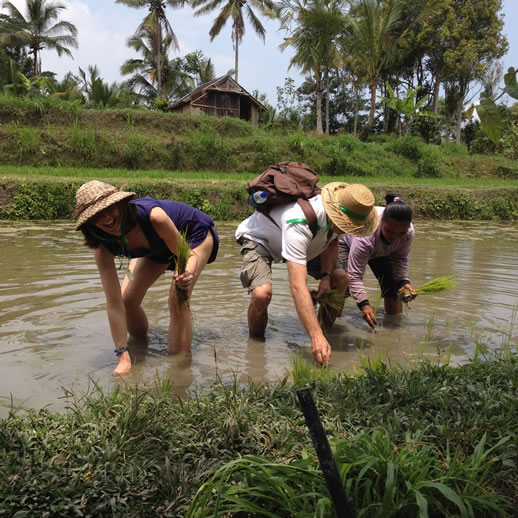 The unctuous muck coats my feet and stains my legs, refusing to budge even under a gushing bamboo pipe of running warm water.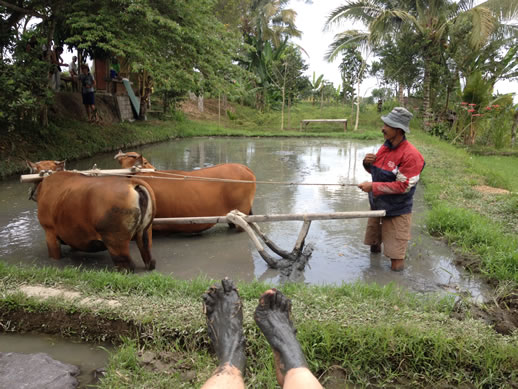 No matter. This is rural life in Bali, this is a cultural experience, not just a day trip and we have earned our lunch.
Back in the secret garden, we feast on spicy traditional Balinese food including green papaya and tuna soup, chicken skewers with peanut sauce and fresh fruit with black rice pudding.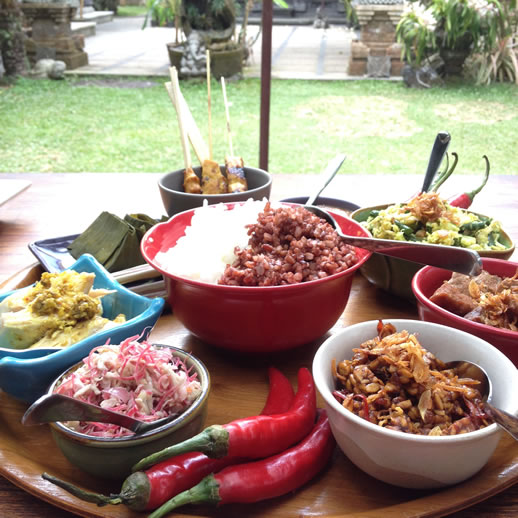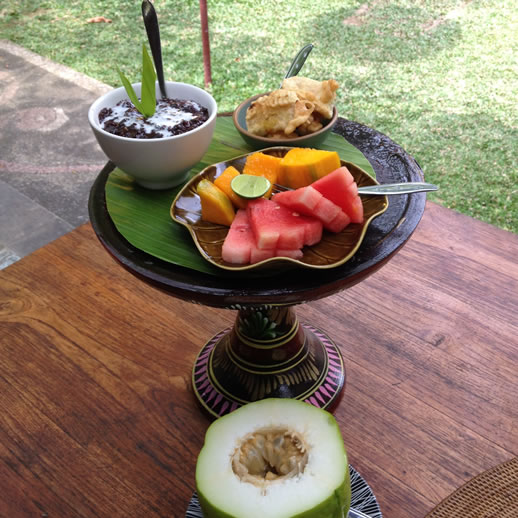 I'm fascinated by the huge green fruit hanging from vines overhead. They try out to be the biggest passion fruit I've ever seen and Wayan cuts one for me. It's deliciously sweet and tart and big enough to cover one pavlova.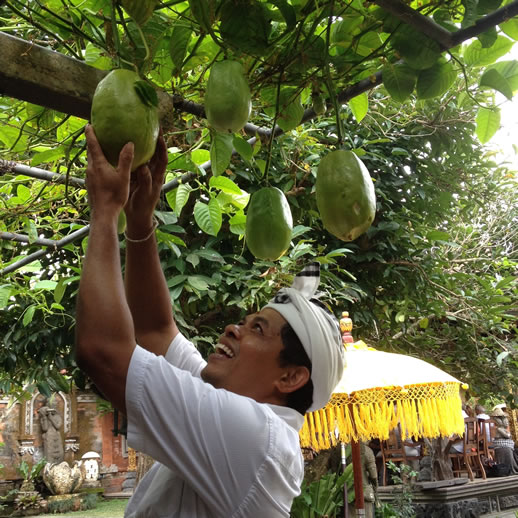 Rural life suits me but it's time to head back to Jimbaran Bay. As we leave Rumah Desa the grandmothers and grandfathers have vanished, probably enjoying a siesta in their shady room.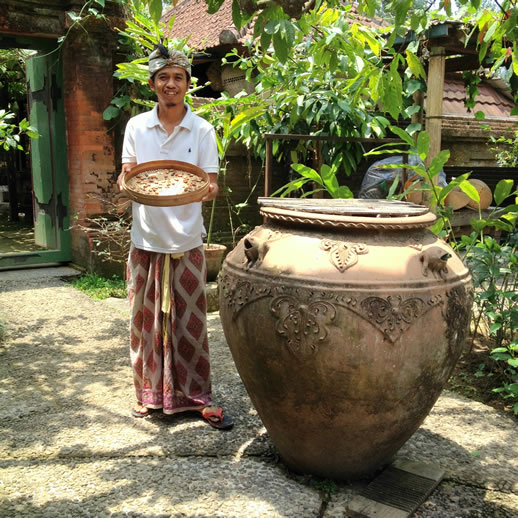 It's been a busy day and, as Mr Mendra drops me safely back at the Intercontinental Resort, I can't thank him enough.
I've experienced rural life in Bali, planted rice and feasted on local produce. Not to mention ridden a cow plough round a muddy rice paddock. Now that's a cultural day trip Bali style.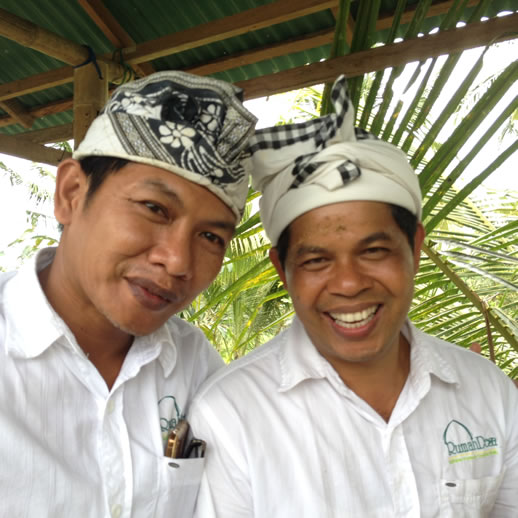 I was a guest of Intercontinental Resort during my stay in Bali.
Do you like experiencing cultural travel? 
Share This Story, Choose Your Platform!