How to Make a Wish
A beautiful friend invited me to take part in a social experiment inspired by messages people wrote to the newly elected US President Obama. You can see the results of our experiment on how to make a wish below.
Our mission was simply to write down a wish and be photographed with it. I spent a lot of time thinking about my wish before hand and I think that reflective process is part of the joy of the exercise. Actually writing down your wish and presenting it to the world is a powerful way of committing yourself to your wish.
A few days later  I heard a talk by a local musician Linsey Pollack who created a project called The Wishing Well for the Woodford Festival, a popular Australian music festival. The Wishing Well was a similar project with a more elaborate presentation but he also added a new twist where people also identified what was standing in the way of their wish and then buried it. They even put up tombstones and crosses for the mock funeral and it's a powerful idea.
How to Make a Wish
Come up with some wishes of your own or at least one of them.
Write your wish down. Committing your wish to paper which will help you commit to it in every way.
Now work out what's standing between you and your wish. Is it fear? Anxiety? Doubt? Laziness? Time Constraints?
Whatever it is bury it for good. Lay those mind sets to rest and start working on your wish.
Wishes can come true if you believe in them enough and start working on making them happen.
9 Wishes and a Funeral
I hope these wishes will inspire you to make some of your own.
I'm having a funeral and burying self-doubt today but there haven't been any tears. RIP self-doubt. I won't miss you.
What do you wish for and what's stopping you from getting it?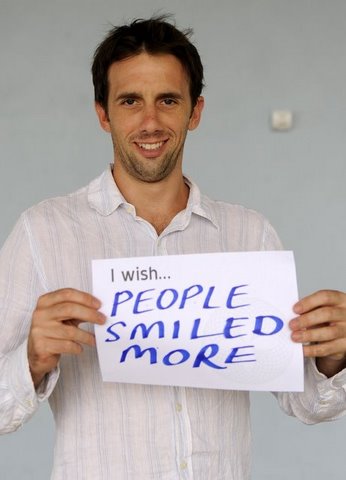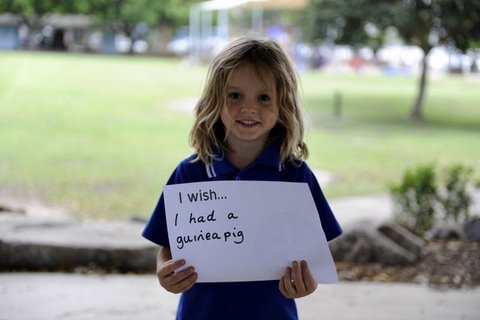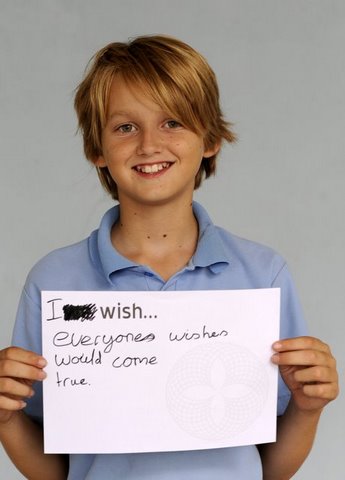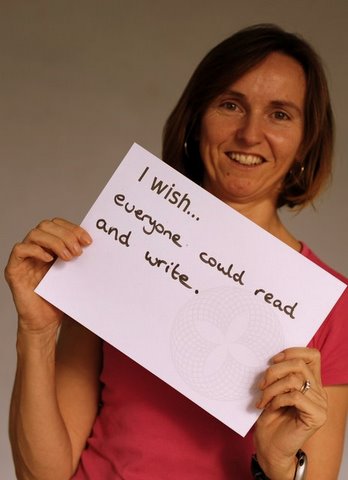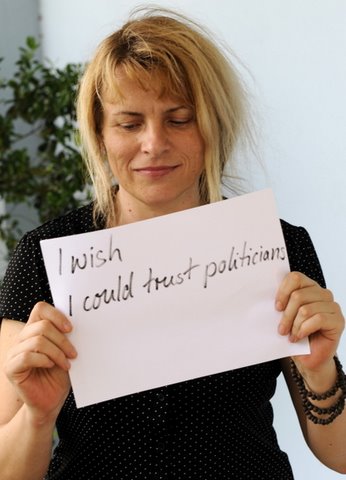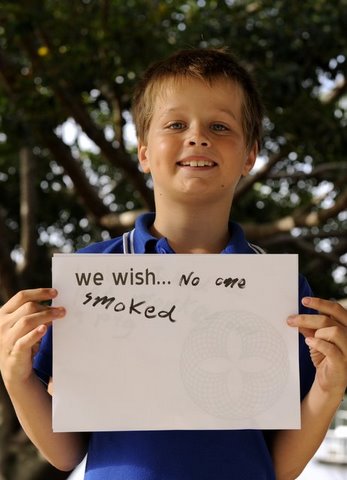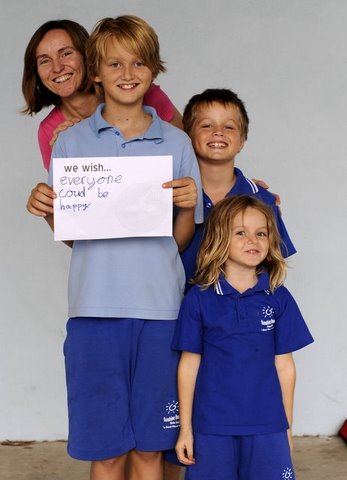 Want To Be Wow? Subscribe Now
Most new readers spend a minute subscribing to Get In the Hot Spot because it's a brilliant way to stay motivated and inspired plus it's totally free.
So don't miss out. Subscribe now by email or to choose the RSS Feed for updates in your feed reader.
A warm welcome to all my new subscribers and welcome back to the old faithfuls. Thank you so much for your support.
Thanks for Reading
[tweetmeme]
If you like this blog or article, please Tweet about it, post it on Facebook or email a friend with the link.
If you
Digg
it, or bookmark it on
Delicious
or
Stumbleupon,
that might also help me to get more readers and improve my blog.
Many thanks for your help, I appreciate it.
Special Thanks
Many thanks to Andrej Kadacik for taking the photos and to the Noosa Biosphere Social Board and Bettina Walters for letting me share them and inspiring me to write about it.
Other Self Development Articles
>> 5 Instructions For Better Writing and Life
>> 10 Things To Be Grateful For and Why You Should Be
>> 5 Ways To Prevent Depression
>> 10 Ways To Get The Life You Want
Share This Story, Choose Your Platform!