How to Discover Your Passion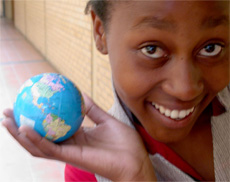 You've got the whole wide world in your hand and not knowing what to do with it is a common problem. While it seems as if hundreds of people are living their dream life, many more people don't yet know what their passion is.
They haven't even got past first base to the bit where they actually plan how to live their dream life and start doing it.
You are not alone but if you answer yes to some of these questions then you might need to discover your own passion:
Does it feel as if something is missing from your life?
Do you feel stuck in a rut with no idea what you're passionate about?
Do you think you're too old to make any profound changes in your life?
Are there so many things you want to do that you don't know where to start?
Are you unhappy in your job?
Do you want to make changes in your life?
Do you need help getting started and staying on track?
How to Discover Your Passion
No worries. It's time to take the bull by the horns, overcome your deepest fears and tap into your inner passions and now there's a new way to do it.
Career and life transition coach, Barrie Davenport helps people make amazing changes in their lives and bloom fearlessly and she's just launched Discover Your Passion – a step by step course for creating the life of your dreams.
It's available from today at a special holiday price until December 19th and should be the ideal way for you to turn your life around in 2011.
Click here to find out more about the Discover Your Passion course.
All the course details are there including glowing testimonials and information on the different packages some of which include weekly email coaching support sessions for 6 weeks as you work through the Discover Your Passion course.
Are you ready to discover your passion?
Please note: I'm an affiliate for this product. I rarely promote affiliate products and only if I can stand by them 100%.
I met Barrie Davenport at BlogWorld and am confident that her expertise will help you find out how to discover your passion. I know having a dedicated professional advising you will help you discover your passion and change your life for the better.
If that sounds good I recommend you check it out.
Photo credit: Frerieke
Share This Story, Choose Your Platform!