Hiatus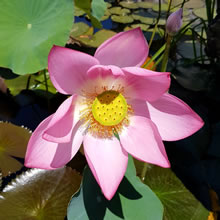 Hiatus is defined as "a pause or break in continuity in a sequence or activity" by Dictionary.com. I love the ritual of writing here every week and know how important it is to maintain that connection with you.
So it's with great reluctance that I'm taking a break from blogging while I:
Take care of copywriting, online marketing, SEO and web design clients;
Study Guidance and Counselling for Education so I can branch out and work with vulnerable youth;
Do some supply teaching to build up experience in schools;
Train for my first triathlon – it's the full or Olympic distance;
Landscape and add a pool to our house – I'm not doing this personally but it takes a lot of organisation.
I definitely took on too much this time and, although I like to be busy, life is feeling too over-scheduled and stressful. So I've got to give Get In the Hot Spot a break to focus on all of the above. Plus, of course, take care of the Candy family and maintain my own sanity!
I'm sure I'll find time to write here now and again with normal publishing resuming in November when the landscaping-pool project and triathlon are over. Phew!
Thank you for your patience. I can't wait to reconnect with you again when I have time and energy to inspire you on towards more travel adventures and better health.
What are you up to?
Share This Story, Choose Your Platform!