Gifts for Travellers: 5 Hot Ideas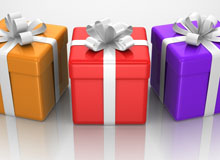 With the holiday season hot on our heels it's time to think about gifts for travellers. Of course we should be saving every penny or cent for our travel adventures but the fact is that having the right equipment will often make your travels so much better.
So whether you're looking for a gift for a loved one or something for yourself here are five travel essentials I love which are sure to make someone you love very happy.
1. Chacos Sandals & Flip Flops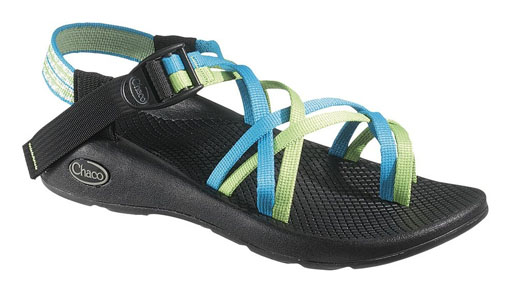 One of my fashion forward friends told me that she could not wear my "European backpacker sandals" but I can and I do. In fact, I wear Chacos hiking shoes which aren't European at all but from the good old USA.
Chacos are heavy duty sandals designed for travel and outdoor adventure that come in styles for both men and women and in sandals or flip flops. Described as "performance sandals" Chacos provide the function and support you need for all your outdoor adventures.
They come in a variety of styles, colors, and fits, so you can find the perfect footwear for any occasion and are super comfortable and practical. I love them because they support my feet and it doesn't matter if they get wet.
I wear my Chacos sandals for beach walks and serious hiking but I also have some Chacos flip flops (jandals or thongs) which are also contoured to the foot and great for beach wear or anytime when you need to slip your shoes on and off quickly and easily.
You can find a huge range of Chacos on Amazon here.
A scarf or pashima, which is bigger than a scarf so can be used like a shawl or blanket as well as a scarf, is great for travelling because it's so multi-purpose.
You can use a pashima as a fashion accessory to brighten up a basic travel clothes color scheme, as a pillow case or a blanket.
Pashima is a type of cashmere wool from India and a genuine pashima can be very expensive but any large scarf or shawl will do the trick.
I love this colorful rose print 'pashima' by Sakkas which feels soft even though it's made from acrylic and viscose and only costs $13.99, a fraction of the price of a genuine cashmere pashima. I think it's more practical for travel too because things do get lost when you travel.
You can find Pashimason Amazon here.
3. Personal Travel Map
I love our personal travel map which brings back happy memories of past adventures and keeps me dreaming about more travel. I've covered it in detail before here and you can email them to set up a gift account for someone.
4. Travel books
Books might be bulky to pack but I still prefer to read print books over ebooks so I always take one with me when I travel. Then I've got something to read even if my electronic devices fail me and, once I've finished reading the book, I can swap it with another traveller.
If you're looking for a book gifts for travellers find reading inspiration in 12 Amazing Survival Books by Courageous Travellers.
Or get more inspiration or buy region specific travel guides in Amazon's travel book section.
5. Heart rate monitor
Staying fit and healthy is hard when you're travelling but it's vital to keep your fitness up so you're always ready for adventure.
I'm a natural couch potato who hates to sweat or get out of breath but my Suunto heart rate monitor gets me moving faster. I love that it gives me feedback on how fast my heart is racing so I can set certain targets like 45 minutes of exercise in the 140-160 beats per minute zone.
My Suunto heart rate monitor cost around $100 and has been the best fitness investment I ever spent. The drawback is that you need to wear a strap around your chest in order for the watch to show your heart rate.
So a gift I really want is the Basis Peak heart rate monitor and pedometer which you wear on your wrist and which measures your heart rate without a chest strap.
If you've never used a heart rate monitor before get a cheaper option like the one I have which is a Suunto M2 heart rate monitor.
If you're convinced that your heart rate feedback opt for the Basis Peak which also offers:
Advanced fitness and sleep tracking so you can get the full picture of your health – from calories burned to sleep quality to 24/7 heart rate and more.

Heart rate monitoring for exercise. Just put it on and go. Real-time heart rate at your wrist. No chest strap required and battery life over multiple days.

Automated Syncing through Bluetooth Smart.

Water Resistant to 5 ATM, enough to withstand swimming.
Find out more about the Basis Peak here.
Can't see anything that takes your fancy? Find more gift ideas for travellers on Amazon or create your own Amazon wish list to make sure you get what you want this holiday season.
Have you got any great gift ideas for travellers or is there something special you're hankering after?!
I'm only mentioning gifts I personally use and recommend here and this page contains Amazon affiliate links because any small income helps me buy more travel books! See full disclosure policy here.
Share This Story, Choose Your Platform!