My ER Experience in Florida's Redneck Riviera: a Funny Travel Story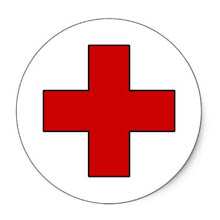 "There's nothing wrong with your leg," the Mucho Man insisted, "I'm not taking you to the hospital."
"But my ankle hurts so much, I think it's broken. I need an x-ray. Please take me."
"It's one am for crying out loud, just be quiet and go to sleep."
"I can't sleep," I whined, "my leg's killing me."
Silence fell and reigned for ten minutes until I couldn't take the pain in my ankle any more and again begged my future husband to take me to the hospital. This cycle was repeated several times until finally, at three am, he gave up.
We were on a motorbike trip and had ridden from Atlanta to Destin on Florida's "Redneck Riviera", and this was our last night before the long five-hour ride back to Atlanta where we were living.
I was a trophy wife back then, still one of the best jobs I've ever had. While the Mucho Man earned gazillions doing clever things for a big software company in down-town Atlanta I stayed in our toy townesque yuppie complex, working out in the gym, sunbathing by the pool and even cooking my noble benefactor supper when he got home from work. Those were the days.
But I digress. Let's get back to the funny travel story ER incident.
Our motorbike was a Honda Gold Wing and, in case you're not much of a biker chick (or boy), that's a massive bike which looks much like a spaceship. Gold Wings have a sound system, cruise control, comfy padded seats and even arm rests for the pillion rider.
Still, no matter how flash and comfy a motorbike is, unless you're riding it, any trip longer than 20 minutes is boring. In my experience as a pillion passenger, any trip longer than an hour is torturous and any ride longer than two hours will stretch both biker and passenger to their limits.
Apparently I am the worst motorbike pillion passenger in the world too. Something to do with fidgeting, chattering non-stop and constantly poking my head over the rider's shoulder to see where we're going. What can I say? I get bored easily.
So there we were on our big motorbike trip to the pan-handle of Florida, affectionately known as the Redneck Riviera. We were there off-season, so there were no rednecks were to be seen, just beautiful beaches and even a turtle. We had fun.
That afternoon I'd been playing bat and ball on the beach with the Mucho Man when, in a daring attempt to return one of his bad shots, I fell awkwardly and hurt my ankle.
It wasn't too bad at first but as the hours wore on it hurt more and more until finally I was in agony.
We finally set out in darkness to the nearest the hospital and emergency ward where I was x-rayed and told my leg was indeed broken. When the doctor broke the news I practically punched the air in excitement.
The doctor was bemused by my reaction but I was vindicated. Not only was I right – there was something wrong with my leg – but now I wouldn't have to endure the five-hour ride back to Atlanta on the back of the motorbike. It just wouldn't work with one leg sticking straight out and covered in plaster.
We had travel insurance (I never go anywhere without it) so the cost of the emergency treatment, x-rays, painkillers, doctor's consultancy and getting the leg put in plaster was all covered, along with my flight back to Atlanta.
I was delighted I didn't have to endure the long ride on the back of the bike and noted the Mucho Man wasn't complaining about making the journey solo either.
But my ecstasy was short-lived. Once home the reality of having a broken leg set in. Now I couldn't drive, work out or swim. Even making supper while on crutches was tricky.
The next week a girlfriend took me to a local doctor as instructed to check how my leg was healing. Another x-ray, another large doctor's bill and, unexpectedly, more good news.
"I don't think your leg's actually broken," this new doctor told me. "I'm going to take this cast off, then you try walking on it and see how it feels."
Gingerly I climbed down from the couch, tentatively I put some weight on my poor broken ankle and took a few baby steps.
"It feels fine," I told the doctor, "it doesn't hurt at all."
"You seem to have a crack on your bone," the doctor said taking another look at the x-ray, "but it looks like an old injury that healed many years ago. Have you ever broken your leg before?"
"No."
"Oh well, I guess the broken leg was a misdiagnosis but your leg's fine now. You can go home."
Dismissed I skipped out of the room and ran to my friend shouting with glee:
"It's a miracle, I've been cured."
A murmur of excitement rose through the waiting room but I had no time to explain my happy tale to the masses.
"Come on," I said to my friend, "let's go swimming."
I thought the Mucho Man would be so pleased when he heard the good news and he was too.
"I told you there was nothing wrong with you," he sniffed shaking his head.
Normally I hate to admit he's right but this time I didn't mind at all. It funny how things worked out rather nicely for both of us in the end.
The moral of the story
Always, always, always get good travel insurance cover because you never know when you might need it – even if it turns out you didn't actually need it at all. I was lucky all my medical expenses and flights home were covered by my travel insurance or the Mucho Man would have had a real reason to be cross and it wouldn't be a funny travel story at all.
This blog post was published on behalf of  Good2Go Travel Insurance. If you're traveling within Australia or overseas you can get a quote from their website online or call their free hotline for instant cover. You could end up being very glad you did and, even if you don't end up making any claims, the huge peace of mind you get from buying travel insurance is definitely worth the small investment.
Have you ever had a medical emergency when traveling? Or an imaginary illness?!
Share This Story, Choose Your Platform!