Blimey! I've been Busy…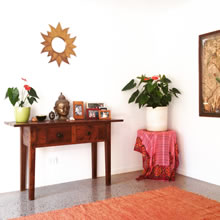 I'm one of those high energy A-types who thrive on being busy. I can't cope with boredom. I like to have lots going on and future plans to look forward to.
However, my endless buzzing from one thing to the next can drive me batty, hence the urgent need to keep myself healthy and grounded through exercise and mindfulness.
The last month has been particularly busy though, so much so that blogging has fallen by the wayside. Sorry about that. I've missed it and missed hearing from you but I'm back in action now.
Here are my three top excuses for my blogging silence for the last few weeks.
1. Moved house
I mentioned that we were moving house and now it's a done deal. Of course the move has kept me busy but it's also been very exciting.
After living in Noosa for eight years we've finally bought our first home in Australia and we're loving it. House prices are crazy here (that's probably the case everywhere!) so it took us forever to find the right house in the right area for the right price.
So, when this newly renovated five bedroom plus office house came on the market, we instantly knew it was the one and snapped it up.
Our oldest son who's just turned 18 and is in his first year at the local university has been upgraded to a double bed and ensuite bathroom. He's 6 foot 5″ so it must be bliss to have a double bed to stretch out in after a lifetime in a single bed.
Our second son and our daughter have lovely rooms too, with a special outdoor kids area. Meanwhile my husband has a big office which is web design central and I have a modern, stylish, easy clean house where I can happily entertain friends.
Our new home couldn't be better located either; it's a five minute walk from the local schools, shops and our beautiful beach. I feel so lucky to live here and have been enjoying styling my new home with travel souvenirs and family memorabilia.
If you check out the picture below you can see Buddhas from India, mirror and sideboard from New Zealand and table covering from Africa plus some old family photos, shells from our local beach and a silk owl from Japan.
2. Got my Aussie teaching qualification
After 12 months of intense study, endless assessments and 15 weeks of teaching practice I have completed my Graduate Diploma of Teaching and Learning (GDTL) and am now a qualified and registered secondary school teacher.
Regular readers will know that this is part of my longterm plan to work with disadvantaged youths. In order to do that there are more studies to come including four years of psychology. I've already enrolled on the course but haven't got into it properly yet. I might need a wee break before I carry on studying as I'm too busy to give it my full attention and I have two overseas trips planner later in the year.
The GDTL has already proved useful and I've started doing some supply teaching at a local high school which means I've achieved my goal of working part-time in the community and part-time from home doing my travel and copywriting with Mucho.
3. Achieved my running goal and started training for a half marathon
It took 14 months of hard training to finally run 5km in under 5 minutes. My personal best 5km time to date is 24 minutes and 29 seconds which blows my mind since I still consider myself to be not the sporty type. I challenged myself and met my goal which has helped me learn to believe in myself.
I've always said I'd never run a marathon because 5km seems to be quite far enough but being invited to take part in a half marathon in Luang Prabang made me rethink that. It's a magical, mystical town in northern Laos that I last visited in 1993.
So I said yes(!!) and have just started training. The half marathon is a fund raiser to raise money for the Lao Friends Hospital for Children who aim to provide free medical care to more than 1,000 patients every month. So it should be a win win all round though I'm going to need to do a lot of training to run the 21km that make a half marathon.
Want to start running too? See running for beginners over 40.
That's it! It feels great to be blogging again and I'll be back to my usual schedule of weekly updates every Tuesday from now on.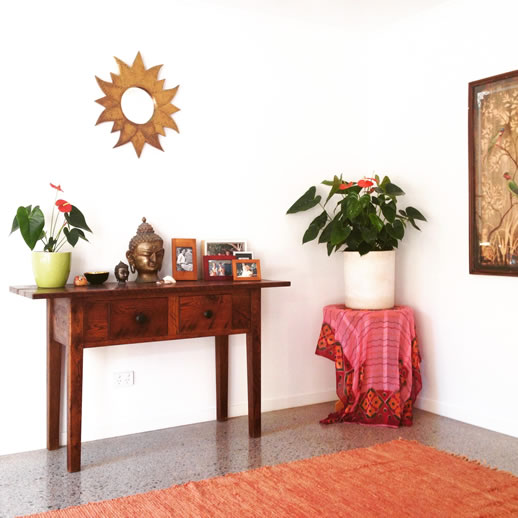 How about you? Have you been busy lately? What have you been up to?
Are you a travel lover and adventure seeker?
Get free email updates from Get In the Hot Spot with weekly tips to help you be more adventurous and have more fun. Sounds good? Click here now.
Share This Story, Choose Your Platform!