A New Direction: the Noosa Travel Guide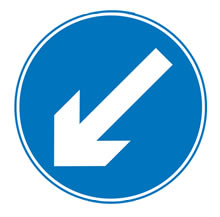 By popular demand I've finally decided to write more about my local area including my home town of Noosa and the Sunshine Coast area.
I've been travel blogging and living in Noosa for five years and during that time I've resisted writing about my local neighborhood because I wanted my blog to have global appeal. I still do but I hope, since Noosa is one of Australia's most well known beach resorts, that even if I cover Noosa regularly it will still be if interest to readers worldwide who'd like to visit one day.
In fact articles about Noosa should be more interesting because I know it so well and will be able to cover it in detail, bring the area to life and include inside travel tips only a local would know.
Other than this tighter focus on Noosa most of the content here will still be personal stories, travel inspiration and travel tips.
I'm simply going to cover things to do in Noosa more including places to visit and eating out because Noosa is a foodie haven and everyone loves food.
A note to Noosa's restaurateurs:
I don't fancy myself as a food critic and I am concerned about possible backlash if I write negative reviews about somewhere because I'm part of the community and I fear criticism too.
But I want to practice my food writing skills so I'm going to be brave and write what I think. After all, I'm entitled to my opinion and, if business owners don't like what I write, then we will both have to learn to let go.
I think it's important, when possible, to include some criticism or suggested improvements in any article about a meal because otherwise it would be pretty dull. So I hope if your restaurant gets reviewed you'll be understanding about that.
It's certainly not my intention to hurt any businesses and the opposite is true. By choosing to feature bars, cafes or restaurants here I am of course doing them a favor by shining a spotlight on them and hopefully sending more people their way.
If I have a bad experience I believe my readers are smart enough to know that it doesn't necessarily mean that it's a bad place. But I'm hoping that won't happen and looking forward to this new direction.
Not particularly interested in Noosa? Fear not, the Noosa Travel Guide will only be a small part of Get In the Hot Spot!
The rest of the content will stay as is with a mix of travel tips, global and local travel guides plus personal stories and empowering tips to help you be more adventurous, have more fun and feel fabulous no matter how old you are.
So stay tuned because I'm looking forward to continuing to grow and evolve with you.
As usual if you have any suggestions on what direction Get In the Hot Spot should move in I'd love to hear them.
Either way, I'll be back soon with the regular program including more about life in Noosa.
Happy travels until then!
X Annabel
——————————————————————-
Want to find out what's hot in Noosa?
Get free email updates from Get In the Hot Spot – it's a weekly injection of tips to help you be more adventurous, have more fun and feel fabulous along with Noosa travel and food tips too. Sounds good? Click here now to get our weekly emails.
——————————————————————-
What do you enjoy reading about most on Get In the Hot Spot?
Share This Story, Choose Your Platform!