11 Amazing Facts about Kiyomizu Temple in Kyoto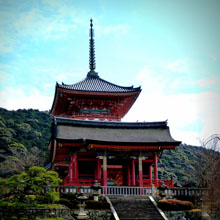 Interested in visiting Kyoto in Japan? Don't miss Kiyomizu Temple which of course made my list of things to do in Kyoto. Here are some photos and facts for the traveler in numbers:
1. 4.5 million visitors come to Kiyomizu Temple every year – get there early if you want the temple to yourself.
2. 4,700 Buddhas tiles line the secret Buddha chamber which is not usually open to the public and where photography is forbidden. You might be able to arrange a tour if you call in advance.
3. 1,500 cherry trees in the grounds – come in spring to see the cherry blossom or to view the red, orange and yellow fall leaves in autumn.
4. Over 1,000 small, stone ancient buddha statues have been brought here from around Japan.
5. 1,000 maple trees growing.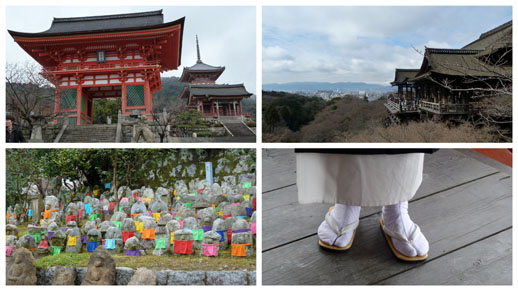 6. 276 people have jumped off the temple walls because it's believed to bring good luck – not recommended.
7. 80% of the jumpers survive.
8. 65 steps to climb to the top of the temple.
9. 30 buildings;
10. 10% of visitors have traveled from overseas;
11. 8 families live at Kiyomizu Temple. Including Egin Onishi, who shared his buddhist happiness secrets with me, and his family.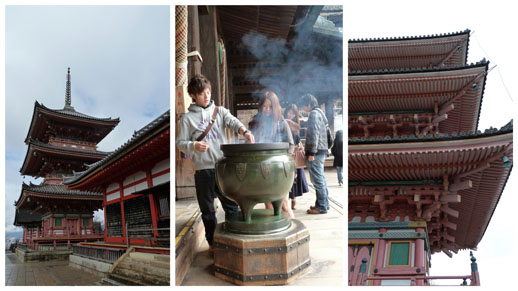 Visiting Kiyomizu Temple was one of the highlights of my trip to Kyoto. What building or monuments have captured your imagination on your travels?
Share This Story, Choose Your Platform!