Planes, Trains and Biker Boys in Wollongong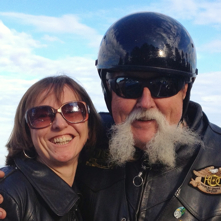 Hop on a train south from Sydney Airport, Bondi Beach or anywhere in Sydney and you'll be in Wollongong in a couple of hours.
It's a scenic train trip with beaches, seaside villages and distant container ships popping into view. If you're in a hurry you can drive from Sydney to Wollongong in 60 minutes on the highway but, even if you prefer to go by car, the slower scenic coastal route will make getting to Wollongong more fun.
I opt for the fun train trip (make sure you site on the left to catch the views) and the free Wollongong shuttle bus delivers me from Wollongong train station to Novotel Northbeach hotel in ten minutes.
I check into a suite on the 10th floor with massive views across the sea, beach and inland mountains plus a spa bath nearly as big as the bed. I love it but I want to explore Wollongong and stretch my legs so I grab a  hire bikes from right outside the hotel and pedal north as far as Bellambi Lagoon.
I've barely touched the miles of coastline stretching north and south from Wollongong but it's getting dark so I head back to the hotel for a long soak in that bath.
My first full day in Wollongong starts by jumping out of a plane for an ear popping, terror inducing parachute jump. Stay tuned – I'll be covering my skydive in detail later this week as part of the 52 Exercises quest.
Safely back on terra firma we head to the Harbour Front restaurant for a slap up seafood lunch which involves me scoffing two of the biggest prawns I have ever seen followed by a ginormous fillet of crispy skinned snapper.
Despite my swelling belly I'm looking forward to sampling the desert tasting platter to feed my sugar addiction but it is not to be. A man in a leather jacket with a splendid fluffy grey handle bar mustache and wiggly grey plait creeping down his neck approaches our table. Never mind desert, it's time for us to head out of town on a Harley Davidson.
Steve the biker boy lends me a leather jacket and I stretch my legs out in the side car as we zoom out of town to Symbio Zoo. Steve is a true gent and succumbs willingly to all my photo requests (see above) as does his equally handsome clean-cut biker friend.
Symbio Zoo is small but perfectly formed. We fall in love with the koalas, steel ourselves to hold a boa constrictor and roar with laughter as we hand feed the kangaroos.
We're bubbling over with excitement in the minibus on the way back to town but the chatter dies down when we see the ocean views from Bald Hill.
It's so worth hopping on that train to experience a perfect day in Wollongong.
Wollongong Travel Tips on Video and More Photos
I visited Wollongong for the Social Media Tourism Symposium and, along with some other speakers, was a guest of Destination Wollongong on this special day out. Destination Wollongong made this fun video compilation to give you a great idea of the scenic joys and thrills that await you in Wollongong. It's overlayed with the #soMeT13au hashtag but don't worry about that.
My Wollongong Travel Photos
Looking for More Wollongong Travel Tips?
Check out Just Cruising Tours, Symbio Zoo and Skydive the Beach when you're in Wollongong or visit the Destination Wollongong site for more travel tips. You can also send them a tweet @wollongong_nsw for the latest travel tips and use the hashtag #welovethegong to share your Wollongong, activities, photos and travel experiences on Twitter.
Share This Story, Choose Your Platform!