Wild Movie Tickets and Book Giveaway!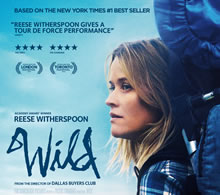 Have you ever just wanted to pack your bag, lace up your boots and walk off into the unknown? That's what Cheryl Strayed did and wrote about in her travel memoir Wild. Based on a true story and the #1 New York Times best-seller, Wild tells the story of how Cheryl decided to embark on a thousand mile wilderness hike after years of reckless behavior and the destruction of her marriage.
Haunted by memories of her mother and with absolutely no hiking experience, she sets out to hike more than a thousand miles along the Pacific Crest Trail solo. The book reveals her challenges (bears!) and her triumphs (she makes it!) as she forges ahead on a journey that tests, strengthens, and ultimately heals her.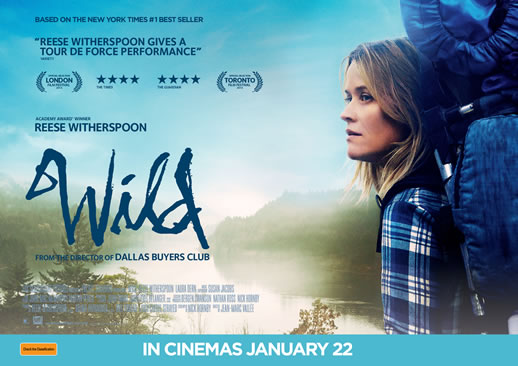 Wild is the perfect book to get you yearning to travel more and show you that we humans really are incredible and can do anything if we set our minds to it. If you're dreaming of a wilderness adventure, a digital detox or searching for the inner strength to follow your dreams read Wild or see the movie, it's inspiring.
So I'm thrilled that I've got five double movie passes and five copies of the book to give away to readers. Find out more how to win below!
I haven't seen the movie yet because it's not out yet but I can't wait to see it when it's released on January 22nd. Check out the trailer below. (If you're reading this by email please visit the blog post here to watch see the trailer.)
How to Win
I have five double movie passes plus a copy of the book to give away to five lovely Get In the Hot Spot readers.
To be in to win please leave a comment below telling us who you'd like to take with you to see the movie.
A wild child or two ( my dear offspring!) will pick the five winners on the January 29th and I'll email the lucky winners then to get your postal address so we can send the book and movie tickets to you pronto.
Tip: This movie has adult themes so it's best seen with a girlfriend, your partner or older teenaged children if you have any.
Terms and Conditions
Only open to Australian residents. One thousand apologies to all my dear overseas readers – I hope you can still read the book and see the movie somehow!
The winners will be chosen by the judges based on your reply to the question and criteria decided by them.
Competition closes 28 January 2015 at midnight Brisbane time. Any comments received after that time will not be included in the judging.
Please make sure you enter your email address correctly so we can contact you if you win!
Got a minute to spare and want to win? Just leave a quick comment below. Good luck!
To enter now just answer this question in the comments below!
Who would you like to take with you to see the movie Wild and why?
Share This Story, Choose Your Platform!