5 Reasons I Love Utah: Guest Post by Matt Gibson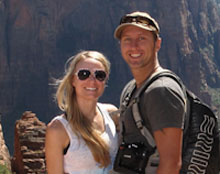 As a travel blogger, it's a bit strange for me to be writing about Utah because it's my home. Most travel bloggers start travel blogging because they love to travel (it's definitely not because of the money) and I'm no different.
So, a lot of people (especially my family) were very surprised when I announced that I was moving to Utah. After all, online my life appeared to my friends, family and readers to be ideal — one of travel and adventure.
So even though I didn't need to hire movers there were a lot of reasons for my move to Utah — one of them being that I don't feel that perpetual travel is a realistic lifestyle. Regardless of why I came, I'm very happy to be here. Here's why:
1) Snowboarding
I started skiing when I was three years old and raced for several years before I started snowboarding, which I continued to do as much as possible until I moved away for University, and then went traveling. I was raised on the ski hill, but I haven't had a full season of snowboarding in over ten years.
This year, I will remedy that. I've started writing the About.com Snowboarding Guide, which means that I'll have to get onto the hill. But, I've gone one step further, bought all new gear, and am organizing a dream snowboarding tour that will take me to some of the best hills in North America. I can't wait!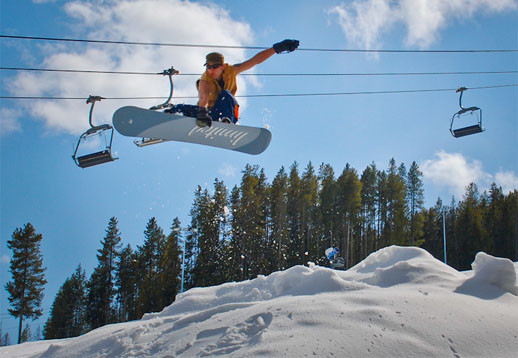 2) Having a Home
It's nice to have a semi-normal semi-permanent home in Utah for a while. I like being able to go to the gym every day, cook dinner, and watch a bit of television at night with my girlfriend Emilie. Travel, like anything, can become routine and boring. Before moving here I found myself becoming increasingly disenchanted with my lifestyle.
Returning to a 'normal' routine was, thus, my way of breaking up my routine. Now, when I do get to travel (I still do frequently) it feels like something special — which it should be!
3) The Outdoors
Utah is an outdoors mecca. From mountain biking in Moab some of the finest ski hills in the world, this is a state for adventure lovers. Since we've been here, Emilie and I have hardly spent a weekend in the house. We've been hiking in the world famous Zion National Park, camped out near hot springs, been hiking several times near Salt Lake City (where we live), and recently went horseback riding in Soldier Hollow near Park City.
It's going to be a long time before I run out of great new adventure activities to pursue and write about here.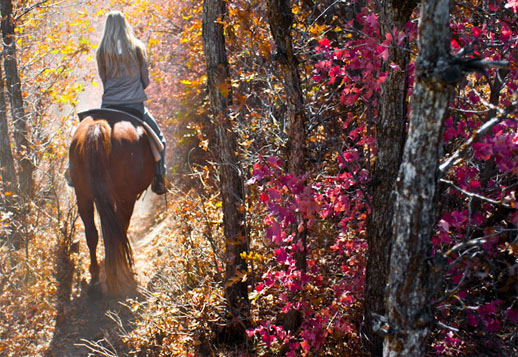 4) Family
Distance is relative. It's a twelve-hour drive from Salt Lake City, Utah to my hometown of Cranbrook, BC, Canada. For me, however, that's very close.
You see, Cranbrook is very far from any large airports, and our own small airport is extremely expensive to fly into. So, when I fly home, my mother usually has to drive about 8-10 hours round-trip to pick me up from the airport and then do it again when it's time for me to leave.
So, a 12-hour drive home is very convenient and cost effective. This means that I'm going to be able to visit my family more conveniently and frequently than I have since I moved away more than a decade ago, which is fantastic, because my sister just had a baby girl.
5) People
Sure, lots of people like to make jokes about mormons in Utah. I've been known to make the occasional quip about magic underwear myself.
Jokes and religious differences aside, on the whole mormons are friendly, genuine, and trustworthy. The people in Salt Lake City are some of the most friendly I've ever met, and I have no doubt that the mormon influence has something to do with that.
And that's just fine with me. When the clerk at 7-11, the librarian, and meter maid will all strike up conversations with you as you go about your afternoon, it makes for a very pleasant lifestyle.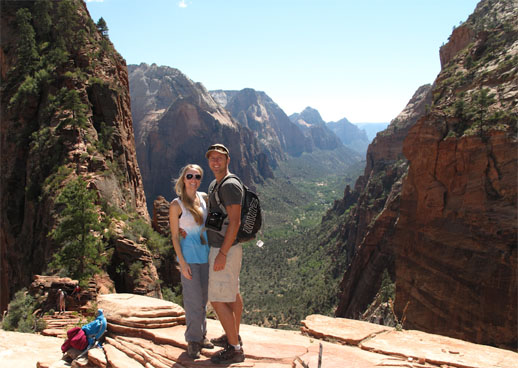 Had somebody asked me a year ago where I would like to settle, I never would have thought of Salt Lake City. Buenos Aires, I would have mused, or Kuala Lumpur. But, sometimes things work out the way that  you least expect them to.
If you could make a home anywhere in the world, where would it be? Could you settle in Utah?
Guest post by Matt Gibson
This guest post is by freelance adventure travel writer, photographer, and blogger Matt Gibson. For more Matt Gibson adventure travel goodness, check out his adventure travel blog, Facebook page, and Twitter account. If nothing else, you should definitely download his free e-book Five Adventure Photoessays.
Share This Story, Choose Your Platform!