Trulli Traditional Holiday Accommodation in Puglia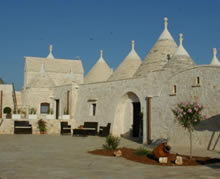 Some say trulli, the traditional square stone buildings with conical roofs which you find in Puglia, look like hobbit houses and many do. The fields around Puglia are scattered with ancient stone trulli (trulli is the plural of trullo), many charmingly small and tumbledown.
Trulli IsAgo where I stayed in the Valle D'Itria area of Puglia in Italy's southern heel is charming too and, at 200 years old, relatively new by Pugliese standards. But it is definitely not small or tumbledown.
Livia, whose parents own Trulli IsAgo, and her partner Claudio have stayed up past midnight to greet us, but that doesn't seem to be a problem. We step inside the trulli door to find the conical roof rising high above our heads giving an immediate impression of spaciousness.
To the left is a well equipped kitchen where our hosts will serve us breakfast. They show us around the rest of our trulli which is a perfect apartment made from a series of trulli with two bedrooms, one for me and one for my brother Tom, who's joined me from England, and two bathrooms.
As the oldest sibling I get the room with a four poster bed and ensuite with a bath. Tom's room is clean and comfy too and the whole trulli has under floor heating so, even in February, it's snug and warm. In summer the thick whitewashed walls keep the trulli cool from the sometimes fierce heat.
My bed is as comfy as it looks and in the morning I wake to a deep silence. The thick walls and wooden shutters have kept out all light and noise. I listen to the silence at length before finally getting out of bed.
In summertime breakfast is served in the courtyard outside but since its winter we're treated to a lavish breakfast in our own trulli. The table sags under a ludicrous amount of food which would feed my family of five including two outsize boys aged 12 and 15.
Tom and I do our best to eat it alone. The cheese and prosciutto is delicious and comes from local farms. The apple cake, chocolate cake and three kinds of biscuits have been hand-baked by Claudio's mother. There are croissants, bread and yogurt too. We try everything except the cornflakes and finish breakfast with a fresh orange to make it all seem healthy.
Trulli IsAgo is located just outside the picturesque town of Locorotondo in Pulgia about an hour's drive from Brindisi and Bari airports which have international flights and connections from Rome.
It's owned by a local family with Livia's parents living next door to the holiday accommodation in their own trulli. As my brother said, "they could not be more lovely if they tried".
Although we didn't use the kitchen because there are so many great restaurants in nearby Locorotondo it would be great to have it on a longer family holiday.
Being centrally located in the Valle d'Itria there are endless opportunities for day trips from Trulli IsAgo including:
The caves in Castellana Grotte which were discovered in 1926 and stretch three kilometers underground;
The seaside town of Polignano a Mare on the Adriatic Sea;
Alberobello town which is famous for its trulli;
Martina Franca with its graceful baroque and rococo buildings;
Ostuni the white walled city;
Putignano with its festivals;
Taranto and the beaches on the Ionian Sea.
Staying in a trulli is a unique experience and, as well as offering beautiful, clean and totally unique holiday accommodation, at Trulli IsAgo you truly feel like you're part of the family. With no pesky hobbits to be seen.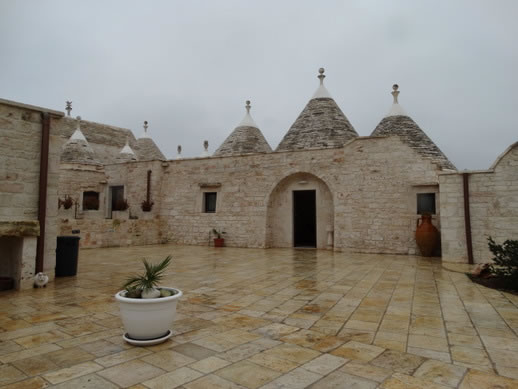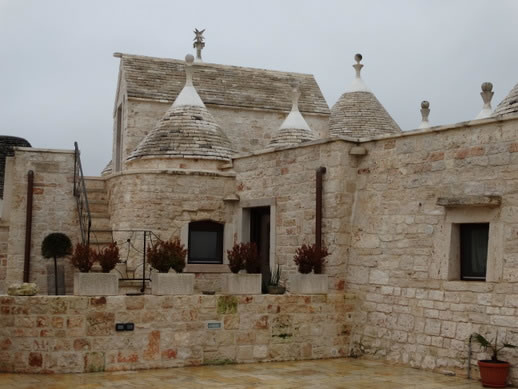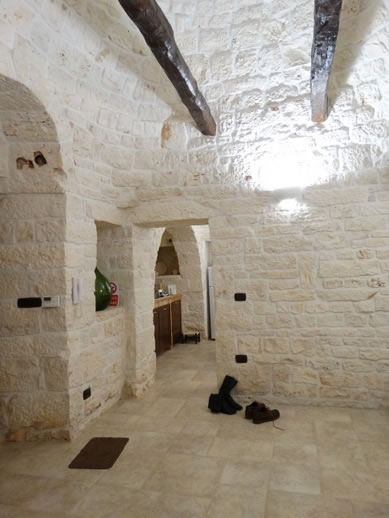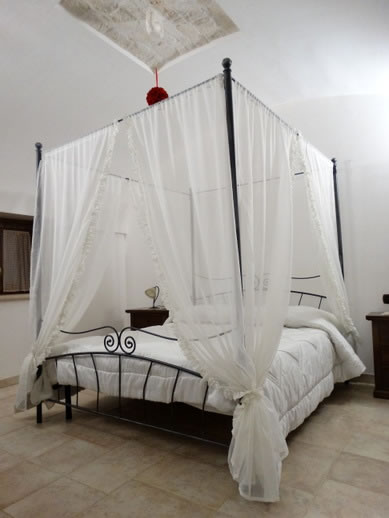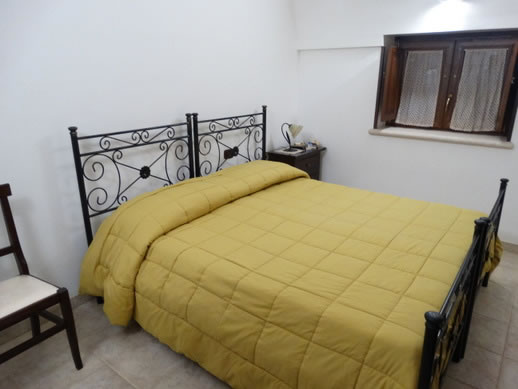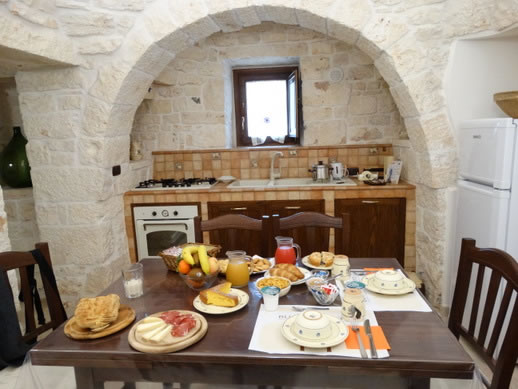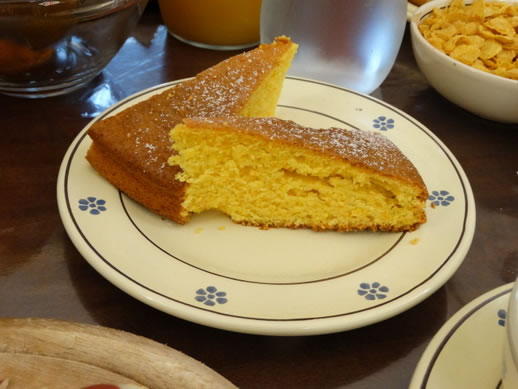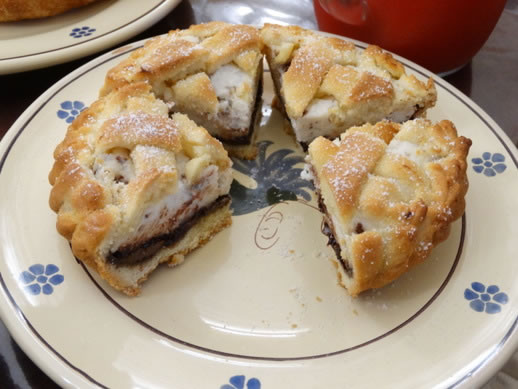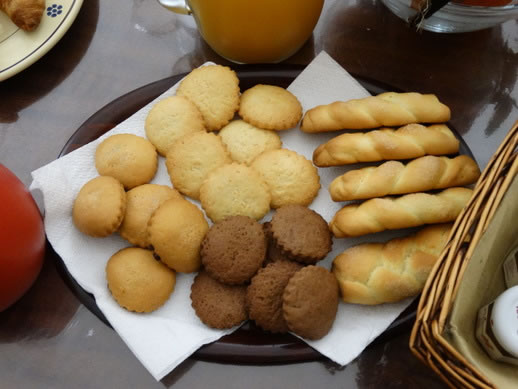 I was a guest of Discovery Puglia and Trulli IsAgo. Discovery Puglia offer specialized tours and accommodation in the Puglia area and Trulli IsAgo is a home away from home when you visit Locorotondo and the Valle d'Itria. 
Share This Story, Choose Your Platform!