Travel Style: Why Sunglasses are the Key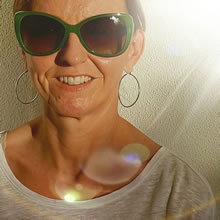 We all want to look our best, but we don't all want to spend hours on hair and makeup, especially when we're on holiday. Sunglasses are the key to effortless style when you travel, so they're the natural place to start a new travel style series.
In future posts, I'll share tips on the best clothes, shoes and accessories to take on your travels, but today we'll keep the focus on sunnies because they'll give you more bang for your buck than any other item.
Travel style should focus on comfort and practicality but keep you looking stylish too, so you feel confident and look good in those holiday photos and selfies.
Why you need a good pair of sunglasses
Sunglasses are:
functional – protecting our eyes from the sun and even keeping out dust and smoke;
great for creating some privacy in public spaces;
ideal for hiding tired eyes, wrinkles or bags;
youthful – which is especially important when you're forty or above;
useful to help you sleep in semi-darkened conditions, or if you want to catch a few zzzzs without anyone noticing;
instant confidence boosters.
Most importantly, they're also a high impact style item that instantly boosts any outfit and takes it from blah to boom.
As pop star turned style icon Victoria Beckham said in a recent letter to her 18-Year-Old-Self published in Vogue Magazine:
"Wear sunglasses a lot. Even inside. Especially at airports. They turn a nothing-outfit into something quite pulled together and cool."
Let's use this photo as a case in point.
My old green sunnies: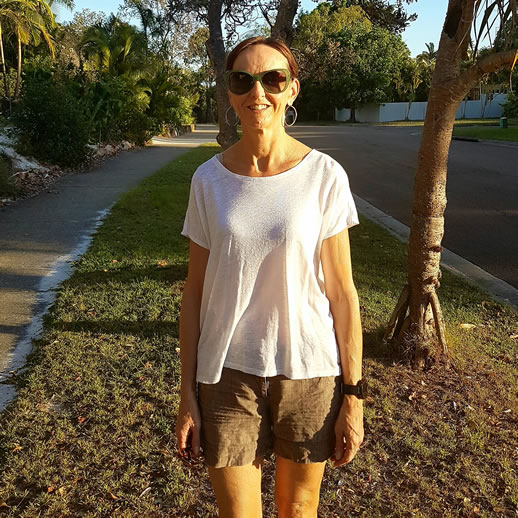 I bought these green sunglasses last year after seeing a picture of them online, and immediately falling in love with them.
I was planning to crop the photo so you could see the sunglasses but not the old, wrinkley and not-so-stylish clothes I happened to be wearing. But I'm sharing the full photo because it perfectly illustrates my point. Despite the nondescript clothes and setting the sunglasses add an element of style.
Good sunglasses instantly lift any outfit and I can guarantee that, if I go out dressed in the above ensemble, no one will notice my dodgy skin, protruding bra strap or crooked teeth, but a heap of people will compliment me on my sunglasses.
How to choose flattering sunglasses

This year I decided to splash out on another pair of sunglasses. I wanted to choose another fun color but have a different look that would work with a different clothes.
My wardrobe is stuffed with gorgeous skirts and dresses but not all of them go well with the green sunglasses.
I bought both these pairs of sunglasses online which is always a risk because you don't know if they'll suit you. Here's how I made sure I got glasses that would work for me, without being able to try them on.
1. Know your face shape
Vision Direct, where I bought both these glasses has a guide to what shape sunglasses suits the different face shapes.
At my age (late forties!) you tend to know what will suit you, so you'll notice that both my pairs are a similar oval shape. That just works best for me.
If you're not sure what shape works best for you, try using the online tool at Vision Direct or just go to the nearest chemist and try on some cheap sunnies to see what shape looks best. Once you know you can browse the sunglasses based on the shape you want which makes everything a lot quicker.
You can also play around with the virtual try on tool at Vision Direct where you can upload a photo of yourself to preview exactly how the sunnies will look on you.
2. Invest in a well known brand
Don't buy cheap $20 sunglasses though – they won't have the style factor you're after plus they'll probably fall apart quickly. Most likely at an inconvenient time.
You may be paying more for quality brand name glasses but, in return, you'll get unique colors and styles that get you noticed with better sun protection.
3. Check the details and your personal preferences
Dimensions and fit – At Vision Direct you can check the exact dimensions of most of the sunglasses so, if you've got an old favourite pair you want to update, you can guarantee that the new pair will fit as well as the old ones did. I like to make sure my eyebrows are hidden by the glasses and was able to guarantee the new glasses would hide them by checking the dimensions of the new ones compared to the old ones.
Polarised or not – Over the years I've bought a few pairs of sunglasses that quickly gave me a headache. I could never work out why but of course I never wore them. Only recently, did I learn that polarised sunglasses can have that effect on some people. If that's you, or you think it might be, choose sunglasses which are not polarised.
Colour – While black or tortoiseshell are timeless classics, colored frames and/or lenses are fun and add a dash of colour to any outfit. Think about what color will go well with most of your travel wardrobe and don't worrry if the color doesn't match everything in your wardrobe. Sometimes contrasting, or even clashing colours, work well too.
My new pink sunnies:
After heaps of fun browsing through hundreds of styles and colors, I chose this pink pair of sunglasses so I can literally look at the world through rose tinted lenses.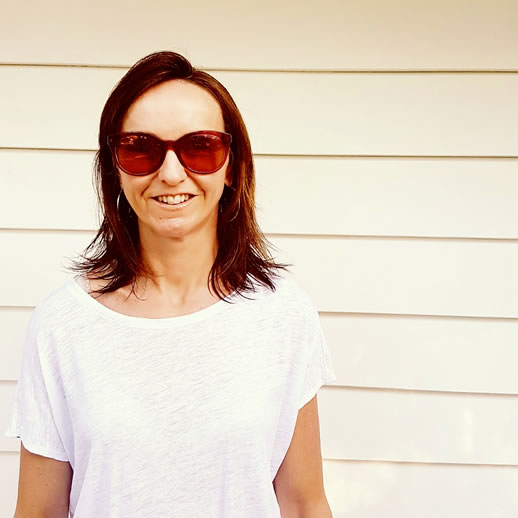 I can also get a reasonable photo of myself made up only with a touch of BB cream and some lipstick, and without bothering about eye makeup. Now that's what I call winning.
Want the exact same sunglasses?
Green sunglasses: Vogue Eyewear Casual Chic $124.95 – Not available in green anymore but they come in a range of other fun and classic colors.
Pink sunglasses: Michael Kors Isle of Skye $156.95
Do you rely on sunglasses to add a dash of style when you're travelling?
Want more travel style tips?
Share This Story, Choose Your Platform!