Traveling to the Ancient Fez Medina in Morocco: Back to the 7th Century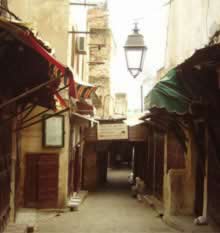 Guest post by Vago Damitio
I first came to Fez, Morocco on a 3 a.m. train from Tangier. I'd been in Morocco (and Africa for that matter) for less than 12 hours and the adventures that followed are far too numerous to tell here but they involve a girl, a Berber Nomad marriage in the Sahara, a baby, and the fact that four years later, I still find myself living just 28 km South of Fez with my Moroccan wife and our baby daughter.
The point of all of this, is that Fez is one of the most remarkable places on the planet and if you take a trip into the Arab world Fez is an astounding starting place that will enchant you, fill your camera's memory card, and affect you for the rest of your life. Perhaps not in as profound a way as it has me, but the truth is that I've never met anyone who that has visited Fez who had nothing to share when they went home.
The ancient medina of Fes-el-Bali is the largest car free urban area in the world in addition to being the oldest inhabited medieval Islamic city left in anything like it's original state. With more than 9,500 narrow streets, alleys, and twisty turny paths, it's no wonder that people who have lived their whole lives in the medina still sometimes become lost.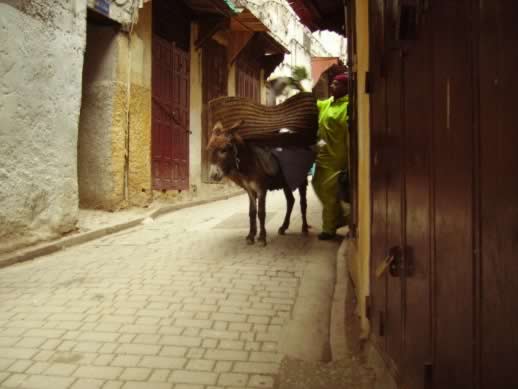 As a visitor, you will most likely first come into the medina through the massive maw of Bab Boujaloud where you will be called to dine on meat heavy tajine dishes or huge golden piles of couscous. The touts can be overwhelming at first, but you don't need to worry because the days of the truly aggressive touts and false guides are now a thing of the past – the tourist police have reined them in.
Before you venture into the medina, you should understand that donkeys and mules have the right of way – they carry crates of coke, baskets of grain, and everything else that needs heavy transport in the medina and they will run you over. So, pay attention and don't get distracted by the magnificent architecture, the women scrubbing orange blossoms from the tile doorways, or the heady smell of mint flavored tea. Welcome back to the 7th Century.
While you are in Fez, there are a few things that I recommend you must do. First of all, a tour of the medina with a licensed guide is essential in order to get yourself oriented. A guided tour will bring you to the Karouyine University and the mosque of Moulay Idriss as well as take you down many of the streets and alleyways where some of the most beautiful architecture hides.
Personally, while the fully restored palaces and riads are magnificent, my favorite destination to show visitors is the crumbling Glaoui palace. While not preserved or restored like the Batha Museum or the Karouyine Mosque, or perhaps becuase of it, the Glaoui Palace is overwhelming. Not as stinky or touristic as the famous Fez tanneries and yet there is something truly awe inspiring in this famous, decrepit but still beautiful house. If you read Gavin Maxwell's Lords of the Atlas, it is even more so.
While you're in Fez, I think it is essential to stay in a Riad in the Medina. New ones open every day, so there is always a deal happening somewhere. It's best to check. You can spend anywhere from $20 to $1000 per night – I recommend somewhere in the $50-$100 range for the best value. Make sure that breakfast is included – especially if you pay $1000.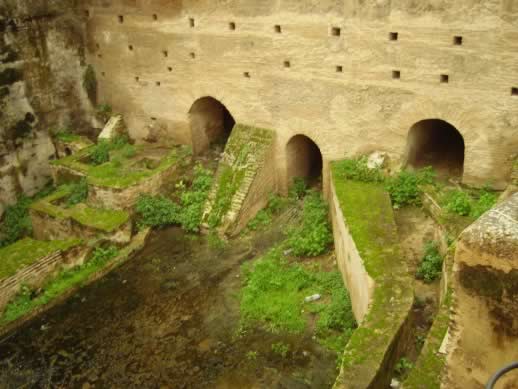 The Nejjarine and Bou Inania Mederasas are beautiful examples of classical Quranic schools. Inside you will be bowled over by the intricate tile (zellij) and woodwork. The artisans of the Fez medina are a living museum of tha ancient arts and crafts of Morocco. Rather than taking the standard tannery tour most hotels or riads offer – my suggestion is to book an artisanal tour with Artisanal Affairs.
Another destination that isn't on most itineraries is a trip down Taala K'bira to the donkey parking area next to Palais Jamai. For a more conventional tourist stop, visit Dar Batha (pronounced bat-HA), the home of the Batha Museum. An absolutely gorgeous restored 11th century house of sculpted wood, wrought iron, sculpted plaster and tile work. The gardens offer a respite from the hustle and bustle of the medina and inside a treasury of embroidery, carpets, jewelry, pottery, and coins compete with one another to dazzle you.
A visit to the Fez Medina can be overwhelming and that's why a rest at Cafe Clock is well worth your time. Grab a date milkshake and a camel burger or sit on the roof with a cafe latte and look out over the 366 minarets of the old medina and listen as the call to prayer warbles at you from every direction. There's also free wifi and a full cultural program of everything from henna, oud classes, calligraphy course, Gnawa music on Sundays, and Moroccan cooking courses.
For me, the best times to visit Fez are late Spring and early Summer when the temperatures have climbed above freezing but not yet to the scorching range. Early June also offers the World Festival of Sacred Music in Fez which draws incredible musicians and interesting speakers each year.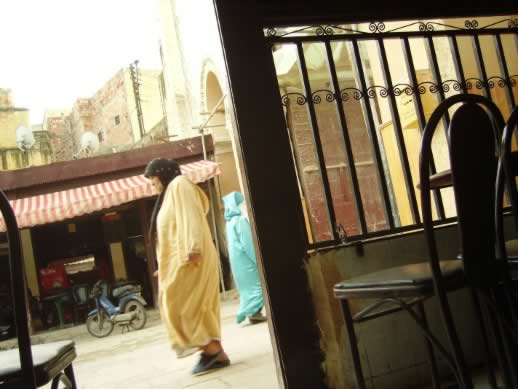 Fez is known as the spiritual and cultural capital of Morocco. A visit at any time of the year will show you why. I recommend three to five days, though, like many others, you may find yourself still here three to five years later.
A trip to Fez is like a trip back in time to a world that hasn't existed since the 7th century – except that you are firmly reminded of when you are each time a Coca-Cola laden donkey goes barrelling past you. While you will find many horror stories about travelers being hassled by touts and hustlers most of the guys in the medina will leave you alone if you simply smile and say 'no thank you' or ignore them.
By all means, don't bother with an argument or try to explain anything logically because that never goes over well with Moroccans who have already decided you are a rich foreigner with money to burn. And, if you should let them persuade you to have a cup of tea while they show you their wares – don't let guilt move you to make a purchase unless you really want the item they are selling and have found a price that makes you happy. After all, they invited you…
Have you been to Fez or another ancient medina in the Arab world? What single memory stands out the most for you?
Guest post by Vago Damitio
Vago Damitio (@vagodamitio) is the Editor-in-Chief for Vagobond. His first book, Rough Living: Tips and Tales of a Vagabond was published in 2003 and since then he's been to more than 40 countries and still doesn't have a boss. You can find him on Google+ and at Facebook or subscribe for free to his weekly dose of writing at, The Madman.
Share This Story, Choose Your Platform!