Things to See and Do in San Juan del Sur, Nicaragua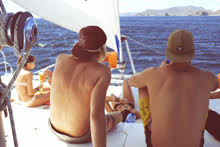 Looking for things to see and do in San Juan del Sur in Nicaragua? I visited in 2007 and loved it so when Claudia, a Get In the Hot Spot reader and long term resident, offered to cover San Juan del Sur I was thrilled. I'd love to visit San Juan del Sur again and she's got inside information on things to see and do when you go to San Juan del Sur because she lives there.
So today we're visiting San Juan del Sur, a small coastal town by the Pacific Ocean in Nicaragua as part of our World's Best Travel Destinations series, with Claudia as our guide.
Here she answers all my questions and spills the beans on the very best things to see and do in San Juan del Sur, including where to shop, what to eat and how to get the most of your trip to San Juan del Sur.
Thank you so much for joining us on Get In the Hot Spot, Claudia. Why did you go to San Juan del Sur and how long did you spend there?
I've travelled to Nicaragua dozens of times over the last decade, staying there for months at a time. I ran a local real estate business for several years that had me criss-crossing all over the country. But it was in San Juan del Sur that I found the Nicaragua that I love. San Juan del Sur just brings me closer to nature, closer to community and closer to fun than any other place I know.
Why do you rate San Juan Del Sur as one of the world's best travel destinations?
It may sound strange but it's San Juan del Sur's obscurity that makes it so compelling. Negative images of the Contra War of the 1980s still linger and this keeps travelers away. More arrive each year of course, but it's still largely insulated from mass tourism.
The result is that San Juan del Sur doesn't feel "packaged" or contrived. There are no zoned off "tourist areas" or attractions "especially for tourists." It feels much more authentic than that. And the distance between the way you see San Juan del Sur and the lives of its people is narrower than in more mainstream destinations.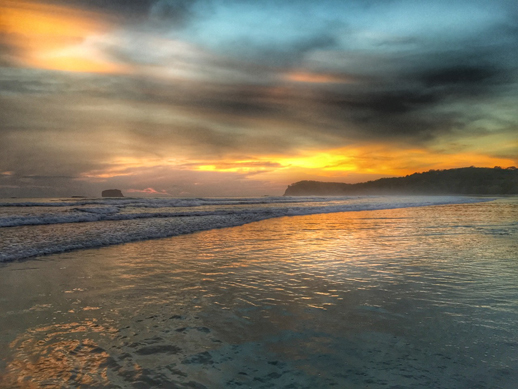 Best Things to Do in San Juan del Sur?
With 60 km (37 miles) of jagged coastline, hundreds of beaches and a wild rolling interior, there are tons of things to see and do in San Juan del Sur. Given the reliable sunshine and warm ocean water, many involve some sort of outdoor activity. Here are seven of the best things to do in San Juan del Sur:
Surf world class waves at Playa Maderas. With lefts, rights and a beach break that acts like a point break, surfers are spoiled for choice here. Playa Maderas is the most consistent surf break in San Juan del Sur and very popular among locals and visitors.
Grab some friends, jump onboard a catamaran and set sail to a hidden cove. The stunning coastline and secluded beaches will have you reaching for the camera button. If you're lucky you'll be joined by a pod of dolphins frolicking in the bow wave.
Volunteer at the Mobile Library (Biblioteca Móvil) and share the joy of reading with remote communities. For nearly a decade the library has distributed books and reading materials across the San Juan del Sur region.
If your visit coincides with the arrival of nesting sea turtles, head to La Flor Wildlife Refuge to marvel at the scene. As many as 20,000 female Olive Ridleys lay their eggs on the sand each season. The top turtle viewing months are July to January (peaking in September and October) but the exact dates are unpredictable.
Saddle up like a cowboy and ride horseback through a nature reserve to a deserted beach with Rancho Chilamate horseback tours. Here you can gallop along the sandy seashore. And you're almost guaranteed to see monkeys on your way.
Hike to "Jesus de la Divina Misericordia", the giant statue of Jesus Christ perched high on San Juan del Sur's southern headland. The view at the top is a full 360 degrees and gives you the best vantage point over town and across the ocean all the way to Costa Rica.
Enjoy the sunset at Playa Hermosa. Order a drink from the beachfront bar and watch the sun slide into the ocean against the backdrop of the jagged, rocky outcrop which uniquely marks the coastline.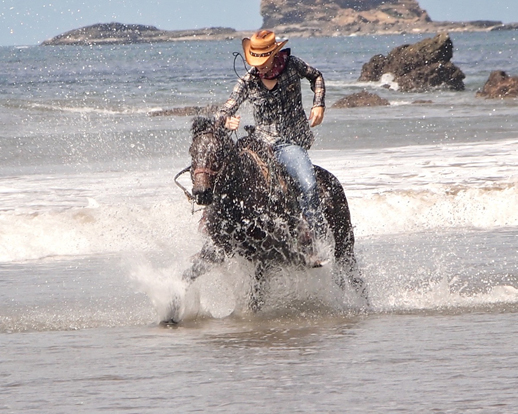 Where should I stay?
The good news is that more and more options have come onto the market in the past few years. You can now take your pick from luxurious retreats in the hills, well-run hotels with affordable room rates in the center of town, upmarket "eco-chic" experiences, and backpacker hostels. Here are three options from budget to luxury:
Hostel Esperanza is your quintessential hostel with a chilled out vibe. If you want to meet new people, surf and watch the sunset into the ocean, it's a no brainer. Located directly on the main beach road on San Juan del Sur's main beach. Dorms and private rooms are available.
For a taste of ranch style living check out the Eco-Guest Ranch at Rancho Chilamate. Life here is secluded, picturesque and very rural. When you're not horseback riding or surfing at a local break, take a dip in the pool or lounge about in the beautiful courtyard.
If you're prepared to splurge, book a stay at Morgan's Rock – Nicaragua's best-known luxury eco-lodge overlooking the mile long sandy sweep of Playa Ocotal. The 15 thatch-roofed wooded bungalows cling to the steep mountains on stilts and connect via a hanging bridge to the reception area, bar, swimming pool and restaurant.
What and where should I eat ?
Breakfast in San Juan del Sur could kick off at Barrio Café, an all-day breakfast spot in the middle of town, or street-style in the market – with huge fruit platters, gallo pinto (rice and beans) huevos rancheros (eggs with tomato salsa, tortillas and sour cream) and perhaps even a nacatamal (Nicaragua's version of the tamale).
For a healthy lunch sit down at Bhudda's Garden for some vegetarian food in a quiet garden setting. Local health nuts are calling it a godsend.
For dinner a great option is to enjoy some seafood at one of the palapa restaurants on the sand. Most of the fish is caught directly off shore and served with a refreshing simplicity. El Timón is a good option and on most nights there are live performances to accompany your meal.
Any good shopping opportunities for souvenirs and where can I buy them?
For apparel inspired by and made in Nicaragua, Auric is paving the trend for the hottest styles and designs. Men's and women's beachwear, hats, jewelry and more are all available at this storefront gem. A healthy percentage of their profits go directly to support San Juan del Sur based non-profits. They also sell handmade products from local co-operatives where any money you spend goes directory to the craftsperson.
Does San Juan del Sur have any special events I should know about?
In July each year a procession of colorfully decorated boats carry a state of Virgen de Carmen, the patron saint of fishermen, across San Juan del Sur bay. The day before is a vigil on the beach road with music and people selling fritangas (grilled meats with plantain and salad). It's a delightful celebration that's worth checking out.
What's the Best Way to Get Around?
Most travelers use buses or taxis for private trips around the region but always agree the price up front. A daily bus service heads along the coastal road south to Ostional, but bear in mind that you'll be dropped at the road and it can be a long hike to get to some of the beaches. Shuttles are a better way to get to the beach. But, as most are geared for surfers, their timetable is dictated by the tides.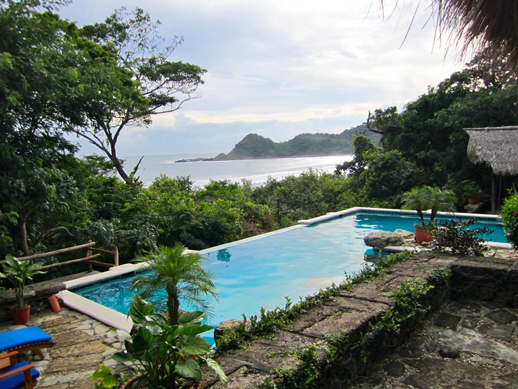 Is it off the grid or WiFi friendly?
Internet is widely available in San Juan del Sur so you shouldn't have to do much hunting around for it. Most hotels, hostels and an increasing number of restaurants offer free WiFi for guests.
When should I go? Are there any times of year to avoid?
It's always warm in San Juan del Sur making anytime good for a visit. There's more rain between May and November but even in the wettest periods, the rain rarely lasts for more than a few hours, clearing quickly.
The height of the tourism season runs from December to April peaking on New Year's day and Easter. Unless you enjoy it when things get rowdy, Semana Santa (Holy Week) is best avoided. Hotels hike up their prices, tollbooths appear at the entrance to town and everything gets very noisy with public displays of drunkenness and firecrackers firing in the streets.
Can you share a secret travel tip?
Around five miles south of town the Ostional road passes through a tiny village called El Carizal, set on a river that swells and falls with the seasons. It's easy to miss. Look out for the small lime green building on your left opposite the blue and white painted Carlos Guzman school after you pass the entrance to Playa Hermosa. This is a community kitchen and store selling jam run by the El Carizal women's cooperative.
If the kitchen is closed, head a little further up the hill to the peach colored house with a red satellite dish. This is Dona Nelly's house. She's the head of the jam co-operative and will be delighted to open the kitchen, let you taste the varieties and sell you some jam. Your dollars will make a real difference to the people living in El Carizal and you'll be connecting with local lives in a way most travelers miss.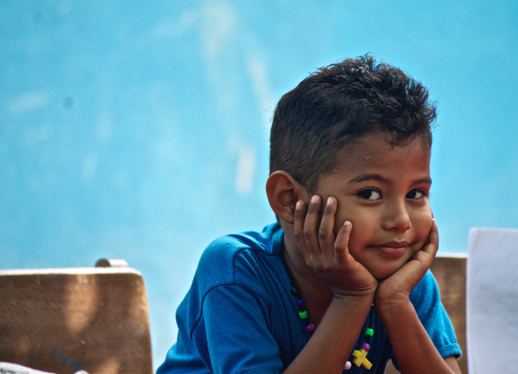 My best memory of San Juan del Sur is……….. ?
My best memories of San Juan del Sur always revolve around the people I meet. A brief encounter or a spontaneous exchange is often all that it takes. When I first arrived in Nicaragua, the tourism slogan was "Nicaragua…con Corazon" ("Nicaragua…with Heart").
It has since changed, but I think that old slogan still describes the place best. It's hard to define, but Nicaragua just has a little more "heart" than most places.
You'll get much more out of your trip if you talk to SanJuanenos, expats and long term visitors, eat at local restaurants, nose around the street markets and surf alongside the locals.
Bio
Claudia Gonella is co-founder of San Juan Live, an online magazine about living in San Juan del Sur, Nicaragua. Grab this free Coupon Book packed with awesome deals from quality local businesses.
Photo Credits: Sailing – Jessica Gildersleeve, horse riding – Blue at Rancho Chilamate
Share This Story, Choose Your Platform!