Top 10 Things to do in Rainbow Beach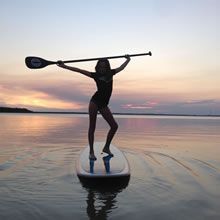 Less is more in Rainbow Beach, a little seaside town which is less developed, less flashy and less crowded than nearby beach resorts on the Sunshine Coast.
Combining wild, untouched beaches with sheltered inlets, Rainbow Beach offers the best of both worlds for family holidays or grown up adventurers.
Coming from Noosa, we enjoy the simple charms of Rainbow Beach. It's just a typical, unprentious little Aussie town that happens to be set smack bang in the middle of a UNESCO world heritage-listed coastline.
We've visited Rainbow Beach several times, passing by on the way to Fraser Island but recently returned to stay there and enjoy everything on offer. Here's our top 10 favourite things to do in Rainbow Beach. Although we haven't tried everything yet so we'll definitely be going back!
1. Camp on the beach
Camping on the beach is the quintessential Aussie holiday but the experience isn't usually accessible to overseas visitors or people who don't have all the right camping gear. Until now.
Rainbow Beach Ultiamte Camping makes camping a breeze for anyone, even if you can't tell which way up a tent peg goes, because they set everything up for you. The campsites are right on the beach at Inskip so you can see what it's like to camp on the beach, sleep in a tent and sit around the campfire unders the stars, without having to buy a single item of camping equipment or set anything up. It's easy, liberating and heaps of fun.
Find out more at Rainbow Beach Ultimate Camping.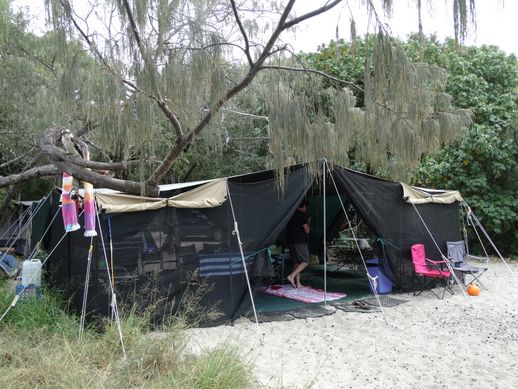 2. Kayak with dolphins at Double Island Point
Double Island Point must be one of the best beaches in Australia. There's something special about this sandspit which is only accessible by 4WD and has beaches on both the north and south sides, with a lighthouse topping off the cliffs in between.
We visited on a calm spring day day when the ocean was perfectly clear and pods of dolphins were easily seen. During the whale migration season from June to October you may well see whales too, and there are also resident turtles.
Find out more about kayaking with dolphins with Epic Ocean Adventures.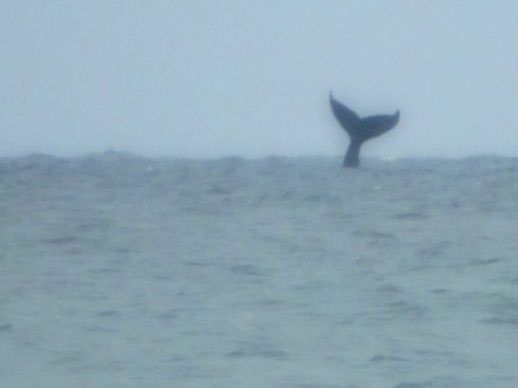 3. Horse-ride on the beach
For me, freedom means horse riding on the beach. At Rainbow Beach the horses are happy, healthy and exceedingly well trained, making the experience open to anyone, even people who've never ridden a horse before.
Horse rides take place on a stretch of beach which is closed to cars making it a total escape from the rushed pace of modern life.
Find out more about beach horse rides with Rainbow Beach Horse Rides.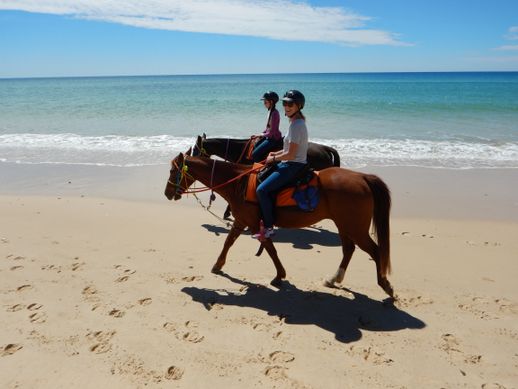 4. Day trip to Fraser Island
You can visit Fraser Island in your own 4WD vehicle or on a tour from Rainbow Beach. If you've never driven on the beach before, stick to the hard sand and make sure you drive only two hours either side of low tide.
If your heart is set on seeing the central station and inland lakes, a tour is recommended; the inland tracks are notorious for getting vehicles stuck in the sand.
Look out for native dingos as you drive around the island but be sure to read the signs about how to behave around them to keep you and the dingos safe.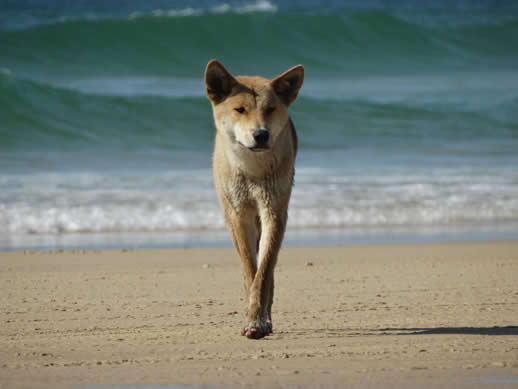 5. Stand up paddleboard
While low tide is perfect for a trip to Double Island Point, high tide is ideal for stand up paddleboarding on some of the inlets in between Inskip and Tin Can Bay. There's birdlife galore in the mangroves and  you might even  be able to spot a turtle or a dugong.
Find out more about stand up paddleboard tours or lessons with Epic Ocean Adventures.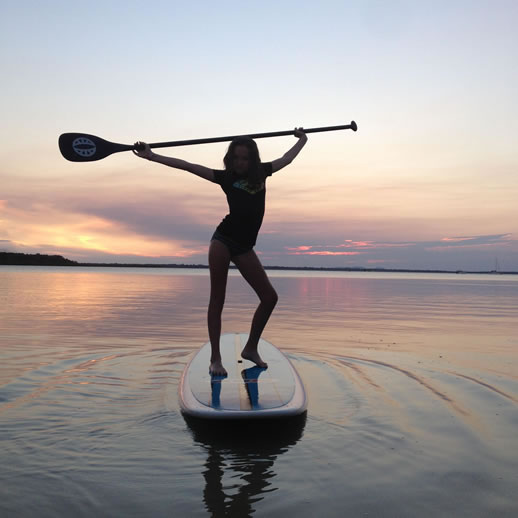 6. Learn to surf
When the surf is up Double Island Point is reputed to be one of the best places to learn to surf in Queensland because there's a long gentle break which you shouldn't have to share with too many people.
Find out more about learning to surf with Epic Ocean Adventures.
7. Hike to the lighthouse at Double Island Point
The short hike to the lighthouse is worth it for epic views south to Noosa Heads, north to the coloured cliffs of Rainbow Beach and across the ocean to Fraser Island and Wolf Rock.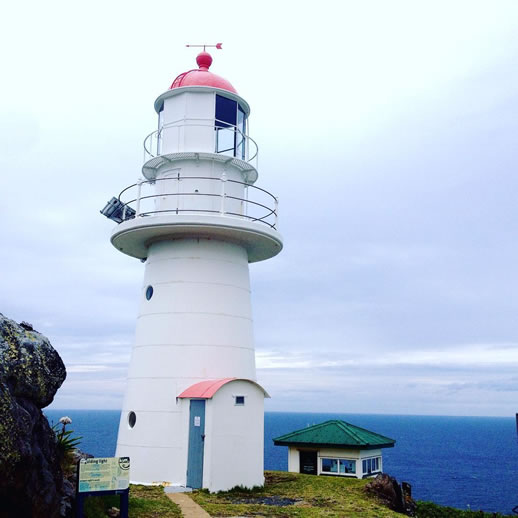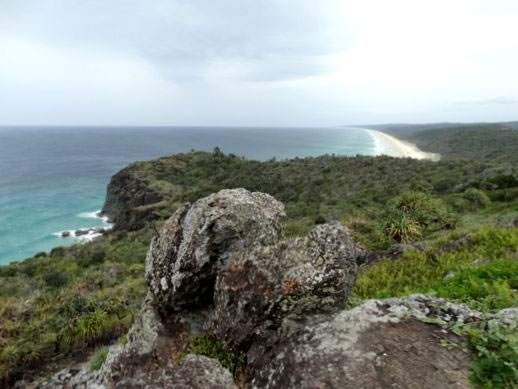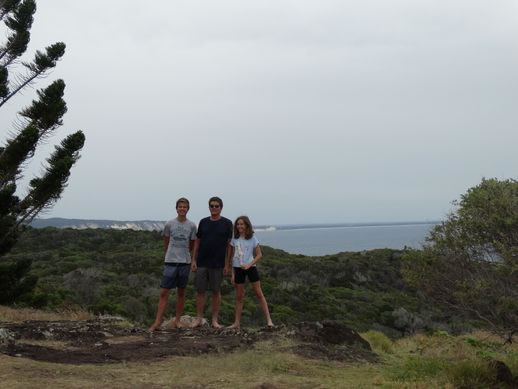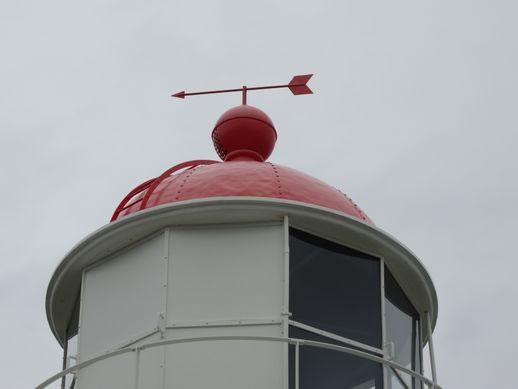 8. Sunset at Carlo Sand Blow
Carlo Sand Blow is a natural sand dune phenomenon set high on a cliff top, covering 15 hectares. It can be reached on a short bush walk starting just outside Rainbow Beach town.
Visiting at sunrise or sunset is the perfect time to appreciate the sand blow when it's cool and make the most of the photo opportunities.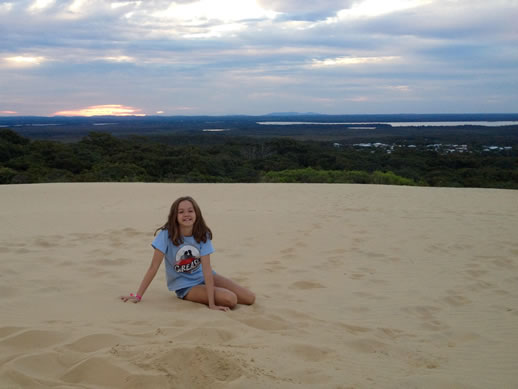 9. Hike to Lake Poona
While Lake Mackenzie on Fraser Island can get crowded on a hot summer's day the 4km (2.5 mile) walk to Lake Poona keeps it quiet. It's a beautiful shady walk through pristine rainforest, passing some impressive trees. The lake isn't deep but it's a serene spot and lovely for swimming.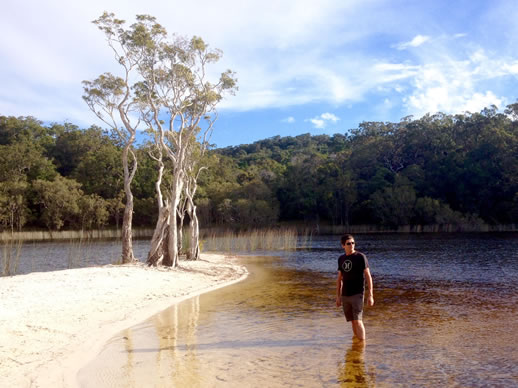 10. Enjoy the birdlife
I fancy myself as a birdspotter, even though I forgot to bring my bird book or buinoculars with me to Rainbow Beach. Luckily, you don't have to be a great bird spotter to see some beautiful birds including outsized kookaburras.
I was particularly enamoured with the Rainbow Bee Eaters which hang out at Inskip. Aren't they gorgeous?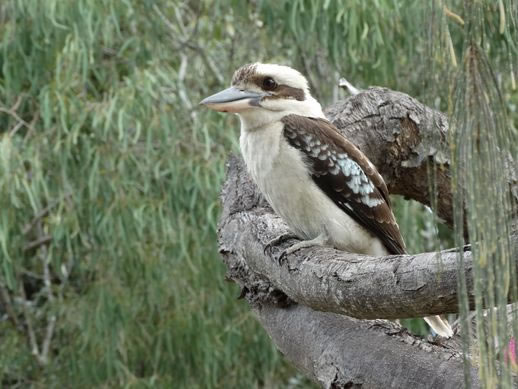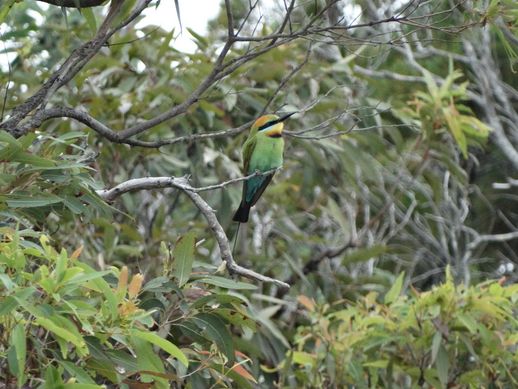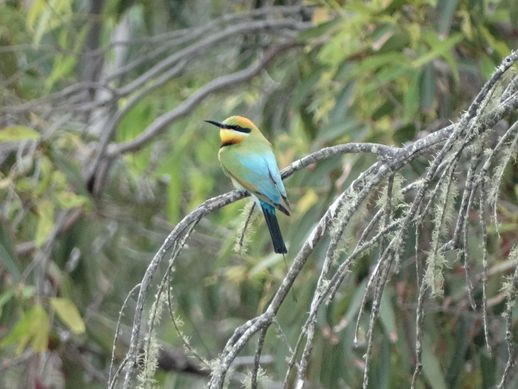 What would you like to do in Rainbow Beach?
Stay Tuned for More Travel Inspiration
Looking for fabulous travel stories, ideas and inspiration? Get free email updates from Get In the Hot Spot – a weekly injection of tips to help you be more adventurous and have more fun. Click here now so you don't miss out.
Share This Story, Choose Your Platform!