Things to Do in Lecce by Day and Night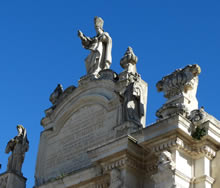 Lecce, Italy's "Florence of the South," is a maze of narrow streets packed with Baroque churches, lavishly carved facades and doorways that just make you want to peep inside. Tucked in Italy's heel it's far less touristy than Florence and, even when Lecce does get busy in the summer months, 85% of the visitors are Italian.
As well as outstanding architecture Lecce offers outstanding cuisine, with distinctive southern Italian cooking served in many of its rustic restaurants coupled with red wine from the Puglia region. It might be traditional peasant fare but it's fit for a queen.
Traditional food still reigns strong along with other local traditions dating back centuries such as music and art including papier-mâché statues of religious figures.
So what are the best things to do in Lecce?
1. See the Roman Amphitheater
The Roman Amphitheater in Piazza Sant Oronzo has been partially exposed but most of it remains buried 20 meters below Lecce along with a Roman city that once numbered 20,000 people.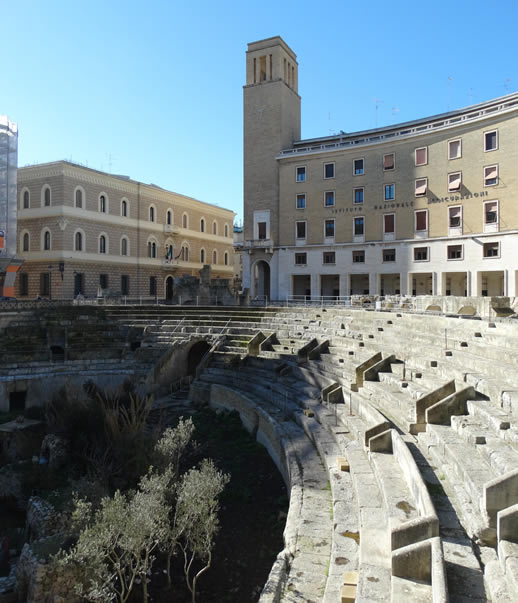 Even the 'new' town of Lecce is mostly around 500 years old. This is Piazza Sant Oronzo by day.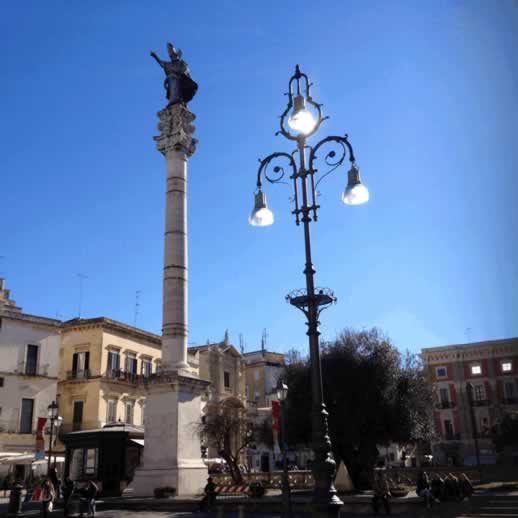 2. Shopping
Lecce is full of interesting, quirky shops along with fashion stores, art galleries and souvenir shops selling local produce including those papier-mâché figures, local pasta and olive oil.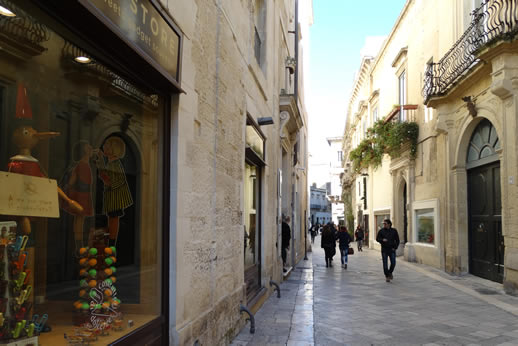 Behind the castle there's a morning market selling clothes and household items with a small permanent fruit and vegetable market just outside Port Rudiae. I love the food market with all its colors and smells.
Most of the locals take a nap from 2-5pm and the shops are shut so do your shopping in the morning or evening when the shops have opened again.
3. Visit the park
The park in Lecce with its beautiful green tiled roof on the gazebo is a popular morning hang out with old men.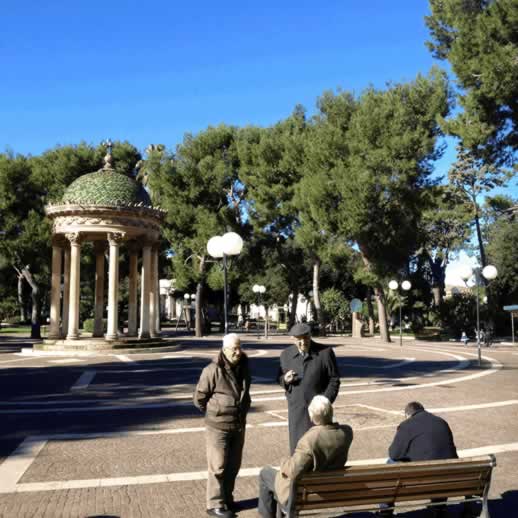 4. Admire the baroque architecture
Thanks to the soft Lecce stone Lecce's Baroque architeecture is unique and highly ornate. Porta Rudiae is one of the gates which welcomes you into the old city where you can wander round the stone paved streets, past endless churches and intricately carved doorways, windowsills and columns.
Porta Rudiae from outside the Lecce city.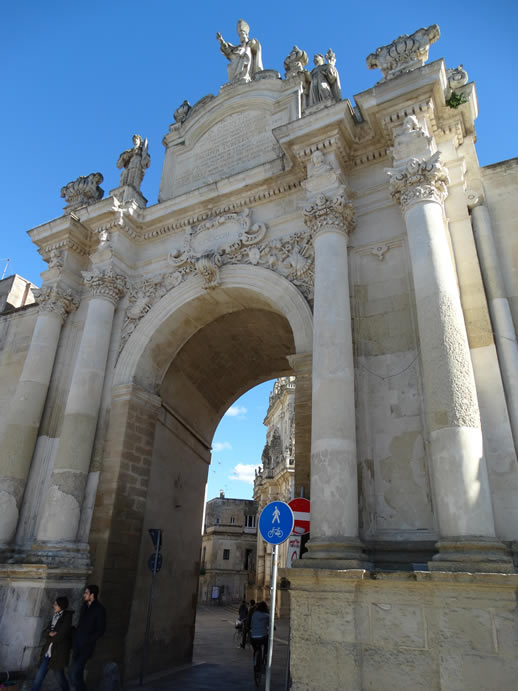 A closer look at Porta Rudiae.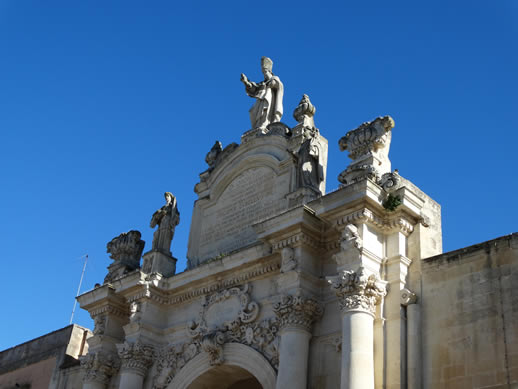 Approaching Porta Rudiae from inside the city gate.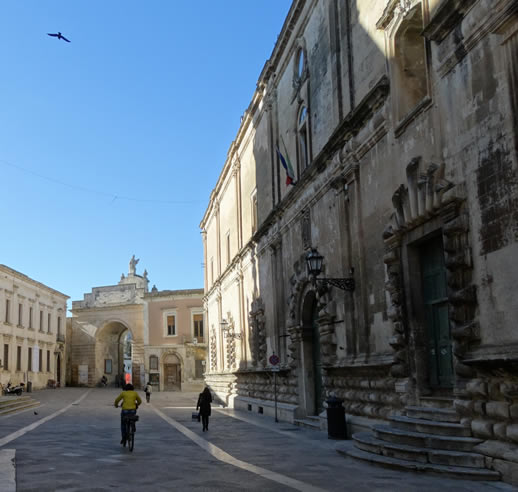 One of Lecce's 90 churches which beckon you inside.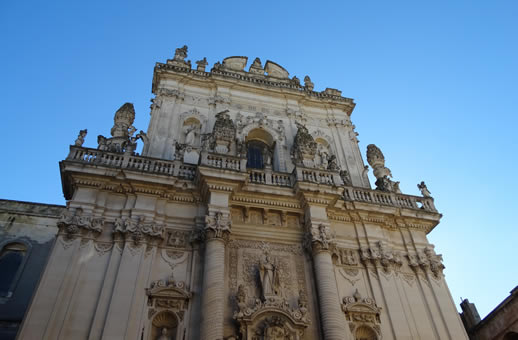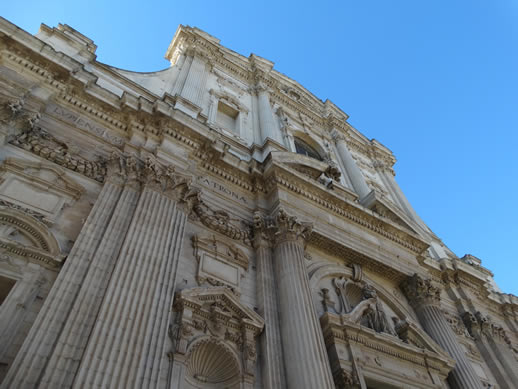 Lecce stone changes colour as the day goes by and so do the buildings depending on the sun and light.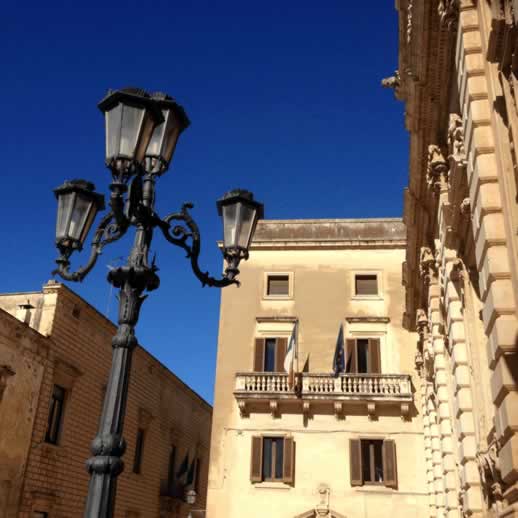 The architecture is slowly decaying in grandeur with angels, flowers and animals carved into buildings and fantastical details everywhere.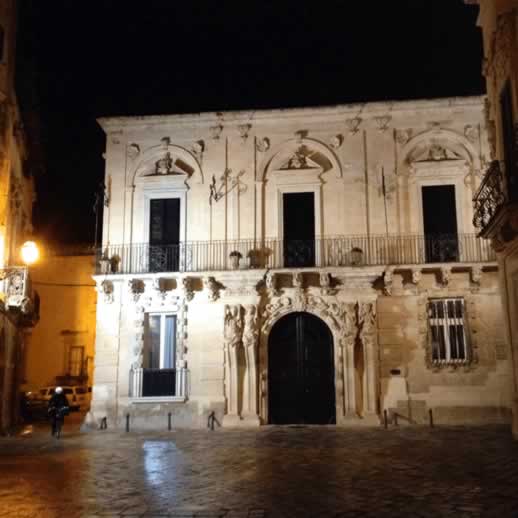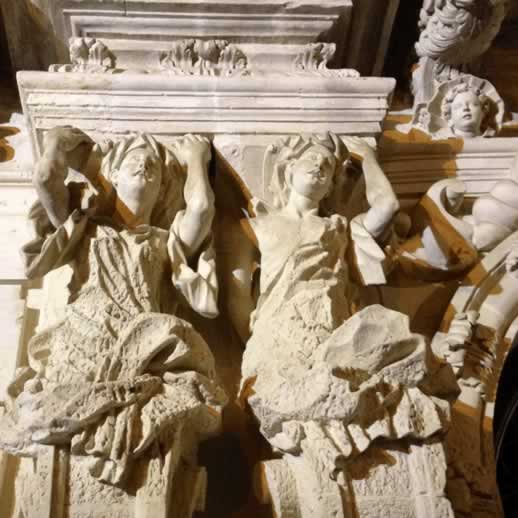 5. Piazza del Duomo
Piazza del Duomo with the catherdal is unusual because it's only got one entrance and exit.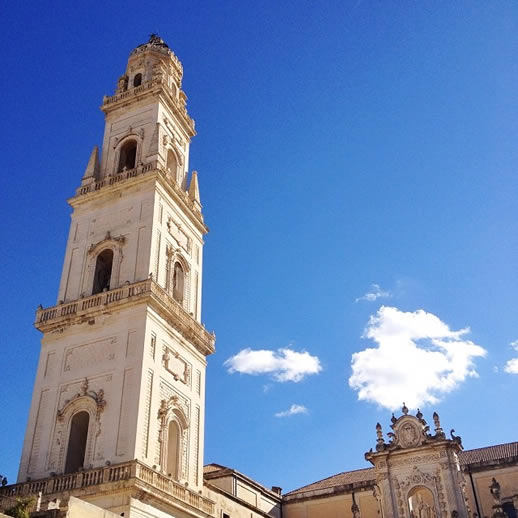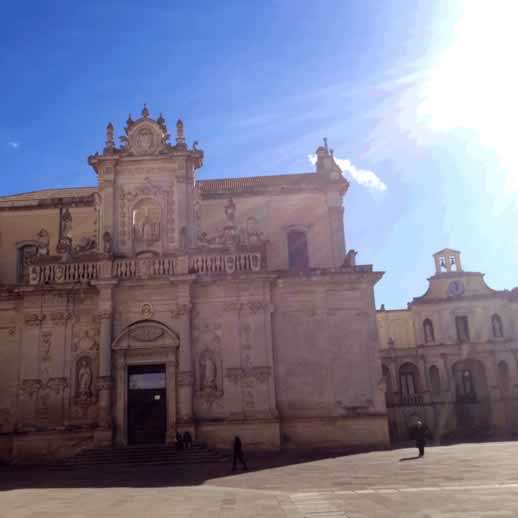 6. Visit the castle
Charles V Castle was built by its namesake at the beginning of the 16th century. There are art exhibitions held inside, along with a display of papier mache figures and a huge underground area where the animals were kept and food stored.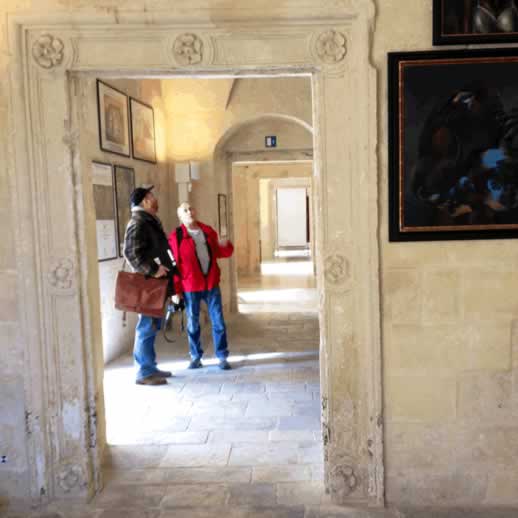 Street sellers congregate with the pigeons around a fountain behind the castle walls.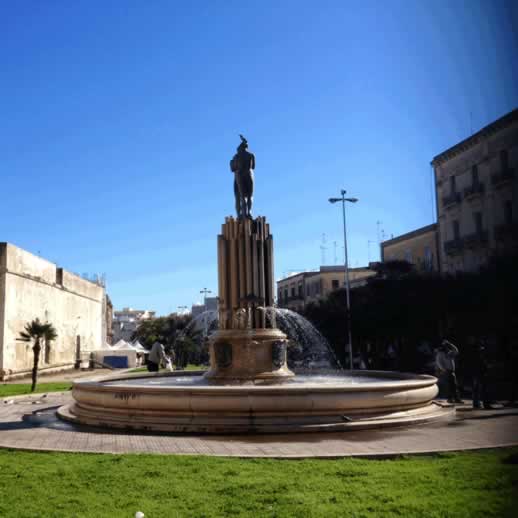 7. Eating and Drinking
The effervescent Gianna at Lezioni di Cucina Salentina will teach you how to cook local dishes from the Salento area and you can feast on it together afterwards.
If you don't feel like cooking your own lunch or dinner there are excellent restaurants all over Lecce serving traditional local dishes, many of which are vegetarian. Just ask for Antipasti del'oste to be served an array of local dishes such as cooked local greens, chicory, ricotta and breads.
You'll probably be full after that but try to make room for your first course of pasta and your second course of meat.
Finish the meal off with a local dolce of pastry stuffed with custard and an espresso coffee to perk you up afterwards. You'll need it if you've been drinking the lovely light pink sparkling spumante or red negromara wine with your meal, as you should.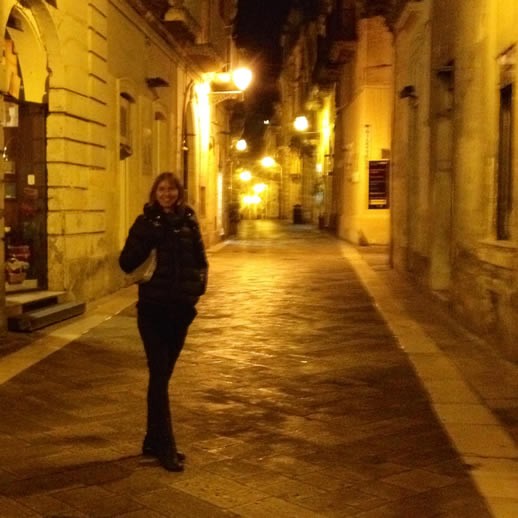 I was a guest of PromozionePuglia and Agrifeudi during my stay in Lecce and the Salento area of Puglia. You can find out more about visiting Lecce and experiencing the Salento region with local help with Agrifeudi.
I've got heaps more stories and photos to share with you about my experiences in Puglia so stay tuned.
Share This Story, Choose Your Platform!