Barcelona: My New Favorite City in the World!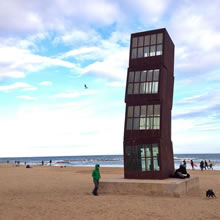 Filming the Catalunya Experience TV travel show was super fun but it was full on too. I was travelling with a film crew of 12 and working 12 hour days. Well, the presenter and crew were working, it was playtime for me, but still tiring.
So my solo time in Barcelona, the capital of Catalonia, when filming was over was a time to rest, recover and of course explore the city more.
I'm not huge city lover so I was surprised by how much I loved Barcelona. It's got a winning combination of history, culture, art architecture, shopping, beaches and food so you'll never be short of things to do in Barcelona. There's something for everyone and plenty of variety for someone like me who enjoys a bit of everything.
Most of my time in Barcelona was spent wandering free range around the city with no agenda. I literally walked 17km a day (my FitBit recorded it!) and explored as much of the city as I could.
But I didn't have a travel guide in Barcelona so I didn't learn any historical facts or cultural tidbits. If you're looking for that You Know You're in Barcelona When on the Wimdu blog is great.
If you're after a comprehensive guide to Barcelona you won't find that here either. I visited so many offbeat nooks and crannies in Barcelona and took hundreds of photos but it would be impossible to share them all here.
However, if you just want to get an idea about what there is to see and do in Barcelona to decide if you'd like to visit yourself I've got your back.
Things to do in Barcelona and Why It's My New Favorite City in the World
Architecture
Barcelona is most famous for buildings like Casa Mila, Park Güell and Casa Batlló designed by Spanish Catalan architect Antoni Gaudí who's the best known practitioner of Catalan Modernism.
Gaudí's magnum opus, the Sagrada Família is the most popular tourist attraction Barcelona and one of the most popular in Spain. If you're visiting in the summer or during peak visiting times make sure you buy tickets for Sagrada Família online to avoid the huge queues for entry.
Even though you'll be sharing the space with hundreds of other people Sagrada Família is definitely worth visiting as are Gaudí's other buildings. When you visit Sagrada Família it's also worth paying a bit extra to take a lift to the top of the Tour de la Passion (Passion Tower) where you can see the construction team still working away on the building and enjoy fabulous views over Barcelona city to the ocean.
There are endless other example of great architecture in Barcelona, from the medieval Gothic Quarter and gothic cathedral through to modern architecture both by Gaudi and newer buildings too.
Everywhere you look and everywhere you go in Barcelona there are interesting buildings to enjoy.
History
The Romans arrived in Barcelona in the 1st century B.C. and remains from this period can still be found in Barcelona, especially in the Plaza del Rei and in the Gothic quarter.
But the Gothic quarter feels steeped in history from the 13th to 15th centuries when the cathedral was built. With it's narrow winding lanes and ancient signs you feel as if you're taking a step back in time when you wander round its lanes. This area of Barcelona is best explored in the early morning before the crowds arrive and the shops open.
At the edge of Barcelona city on Montjuïc hill, Montjuïc Castle is an old military fortress, with roots dating back from 1640.
Art
Art is everywhere in Barcelona, from the incredible details of Antoni Gaudí's building to sculptures and street art. I loved the contrast of modern graffiti adorning ancient doors and walls in the Gothic quarter.
Scenery
Tucked into a valley between two hills and flanked by the Mediterranean Sea, Barcelona also has natural scenic beauty.
Shopping
Even for a non-shopper like me, Barcelona has amazing shopping from farmer's markets to department stores (Corte Ingles is the biggest and best), chain stores and quirky little shops.
La Boqueria market is the biggest and best food market and a great place to visit when you're hungry as eating opportunities abound.
Food
The food all over Catalonia is great with lots of fresh, local ingredients and healthy Mediterranean fare.
Catalans don't traditionally eat a big breakfast but I did while I was there. Room service breakfast at Hotel Barcelona Cathedral was one of my favourite things and a real feast.
Pictured below you can see a tortilla (omelette with potatoes), tomato bread, smoked salmon, salad, fruit salad, local cheeses and a cheese cake. Yes I did eat it all!
Every restaurant has a bottle of olive oil on the table and I soon got used to drizzling it on my salad.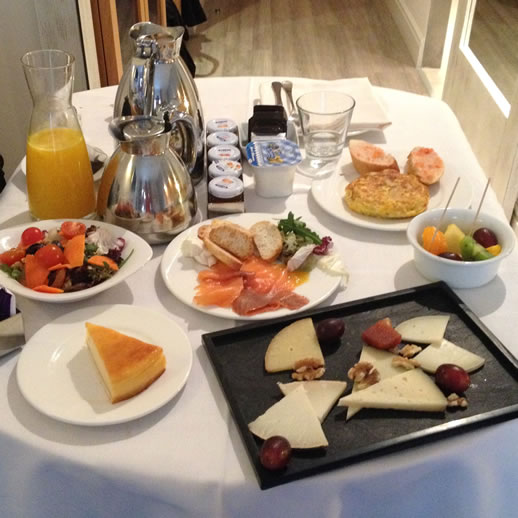 While you sit in a cafe people watching I recommend the local Cava (sparking white wine) with some anchovy-stuffed olives.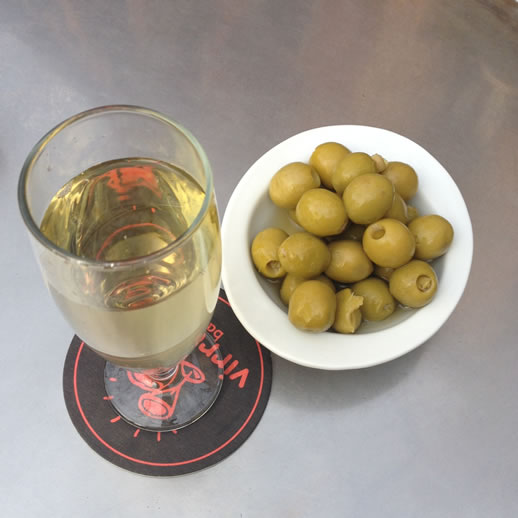 Travel and Transport
Getting to Barcelona and travelling around the city is easy. Barcelona has international flights, train transport from the rest of Europe and ferries to Mallorca, Menorca and Ibiza so it's very well connected.
Getting around Barcelona city is easy too. It's great for walking but the subway is also easy to use and taxis are quite cheap too.
Sleeping
I stayed at Hotel Barcelona Cathedral  which was was fantastically located, right by the cathedral and Gothic quarter, and within easy walking distance of Las Ramblas, the main pedestrian street leading to the ocean, and La Bocqueria food market.
I loved the location, the breakfast and my room. Not to mention the bed of course.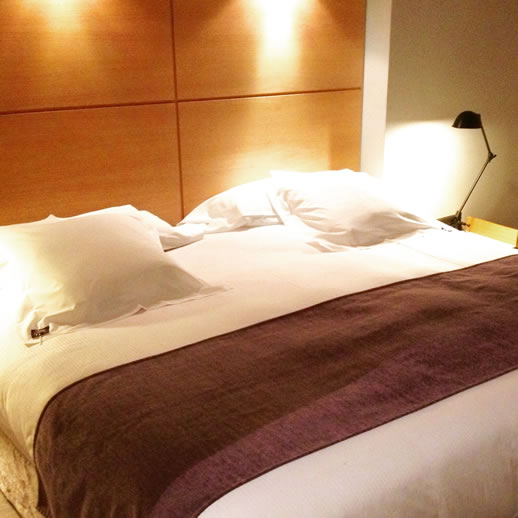 People
Finally, and most importantly Barcelonians are friendly, fun and welcoming.
Here I am (at the back) with the Catalunya Experience film crew which was made up of local Barcelona people. They were heaps of fun to travel with.
And I found all the Barcelonians I met friendly and helpful, including taxi drivers and random people who helped give me directions when I was feeling a bit lost!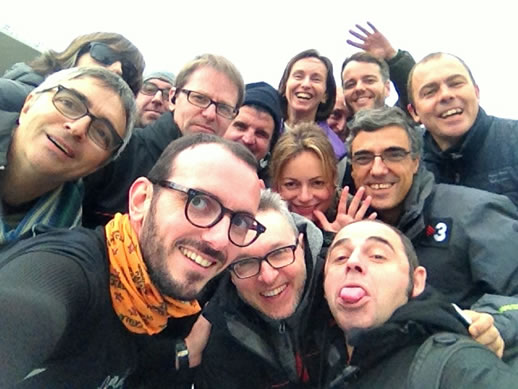 There are endless things to do in Barcelona so I promise you'll never get bored when you visit. But it's the winning combination of great people, art and food that make Barcelona my new favorite city in the world.
I was a guest of the Catalan Tourist Board during my visit to Catalonia.
Have you been to Barcelona? Can you recommend any great things to do in Barcelona?
Travel Well, Stay Well and Age Well! With Our Free Email Updates
Get In the Hot Spot's weekly newsletter is an injection of tips for midlife travel, wellbeing and adventure. Hit this link now so you never miss out on new stories.
Share This Story, Choose Your Platform!