Ladies Lunch at Sirocco in Noosa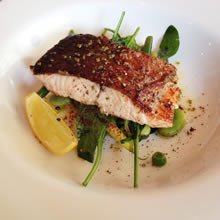 Sloping off work early on Friday sounded like a good plan so I eagerly accepted an invitation to lunch at Sirocco.
Sirocco's a small restaurant on Gympie Terrace with sparkling Noosa River views from the outside deck and inside. In the warmer months, when the French doors are open, you can sit inside and feel as if you're outside even though, technically you're not.
It's cloudy today but I know this because I went to Sirocco last month for coffee which it does well. Today the blackboard lists two different fresh muffins of the day so you can just come here for a snack or drink if you like.
But for me it's the ladies lunch so I will be having a three course meal from a set menu.
Ladies lunch at Sirocco is a popular event and the place is packed. I join a long skinny table by the entrance and settle in with a complimentary glass of bubbles. I don't drink much but thoroughly enjoy it when I do so I'm determined to have just the one drink and make it last.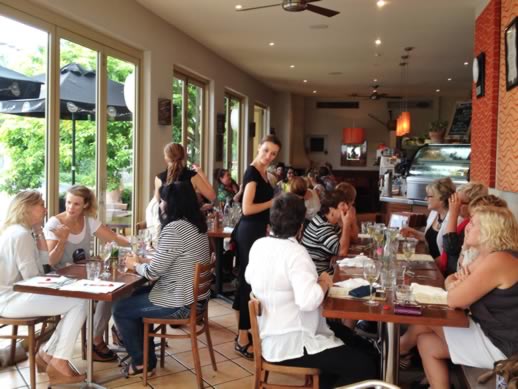 Because it's a set lunch menu the only choice is one of two options for the main course. This relieves me of my usual agonizing between dishes and, since I rarely eat meat, there is actually no choice for me to make. Luckily one of the mains is fish or I would be in trouble but I'm jumping ahead. Let's start at the beginning.
Our entree is a tartlet of braised leek, roasted butternut pumpkin and pine nuts with Persian feta and watercress.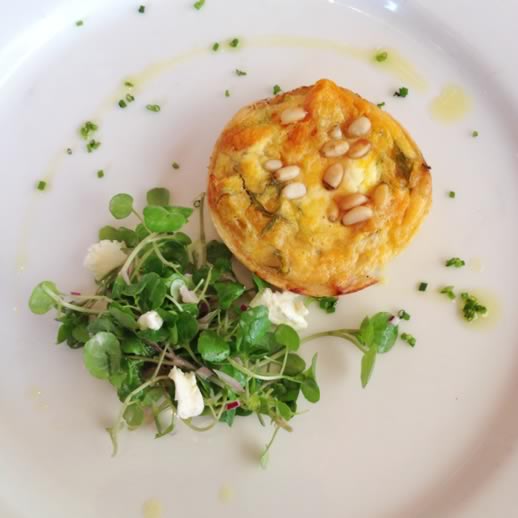 The mini tart is warm and delicious, the delightfully savory pastry and sweet creamy pumpkin a winning combination, with crunch and nuttiness added by the pine nuts. The Persian feta (which I've never heard of before, let alone tasted) is a creamy compliment to the peppery watercress which I love. There's some finely chopped red onion hidden underneath the cress which slightly overpowers the other flavors though; I eat if anyway then wish I hadn't.
Still I rate my entree highly and wonder if the main will be as good.
I chose the crispy skinned Atlantic salmon fillet on a warm mixed bean and garden pea salad with a citrus sumac butter. There's nothing more disappointing than fish skin that's advertised as crispy but turns out to be soggy but that's not the case today.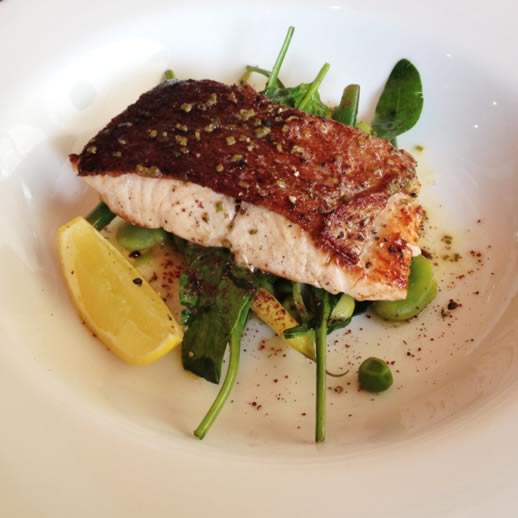 The skin is perfectly crisped and tasty. I eat it first. The salmon flesh is pale pink and well cooked just how I like it.
I'm a raw fish lover but I like raw fish raw and cooked fish cooked, not half raw or pink inside so this is perfect for me even though I wasn't asked how I like it.
The veggies underneath are skinned broad beans, yellow snake beans, green French beans and peas glistening in butter. They look fresh and delicious and the citrus flavour makes them taste fresh too.
My neighbor had the Kilcoy beef salad with crispy leeks, preserved lemon and fresh herbs. It's not my scene at all since I don't like beef but the crispy leeks are intriguing. She's happy too though, polishing it all off and commenting simply:
"Mmmm, this absolutely melts in the mouth."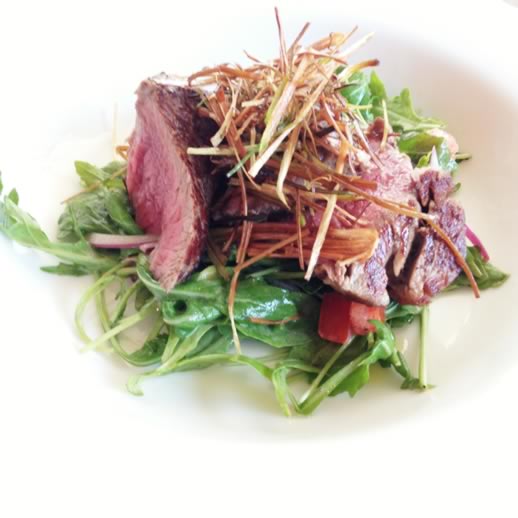 I've eked my bubbles out as long as I can and wash my salmon down with the final sip. So far so good. I have no complaints about my Sirocco lunch at all.
The food was healthy and tasty. I had a huge serve of protein and plenty of greens. If I were a stronger woman I'd stop eating now but I'm not. Desert is still to come and eat it I will.
It looks like every other woman at Sirocco's ladies lunch feels the same way.
Desert is my favorite part of any meal and 80% of the time I choose an option with chocolate in it. That's not happening today with the set menu and I'm okay with that because it means I'll be trying something I wouldn't normally eat.
The dark cherry and pistachio slice with white Belgian chocolate gelato looks beautiful with a scarlet coulis trailing around it.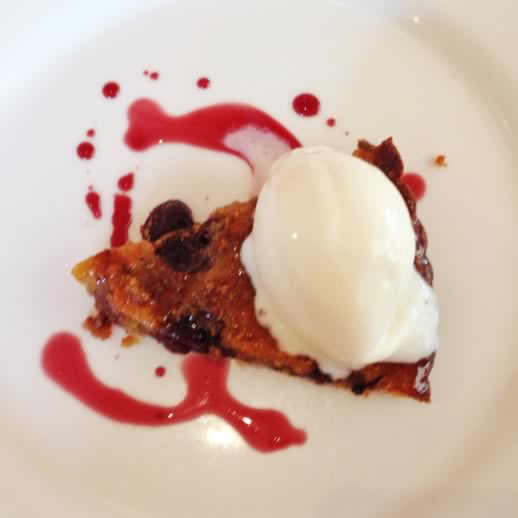 The cherries are tangy, the nuts add crunch and the base holds it all together perfectly. But I'm not really a gelato or ice cream person and although there's chocolate in the name it doesn't taste remotely chocolaty. I'd have preferred a dollop of cream.
Still I rate my Sirocco meal and experience highly. The Gympie Terrace location is great, the setting attractive, the staff friendly and the food was a pleasure to eat. For $40 for the three courses plus a glass of bubbles (or wine) it was excellent value too.
I can see why the ladies lunches are so popular and why Sirocco is a constant favorite with Noosa locals.
I pay the set price of $40 for the three courses and a glass of bubbles and get home ten minutes before the kids arrive from school. That's just time for a quick lie down on the sofa to digest and reflect on my lunch.
The outcome is obvious. Sloping off work early on a Friday is sweet and lunch at Sirocco sweeter still.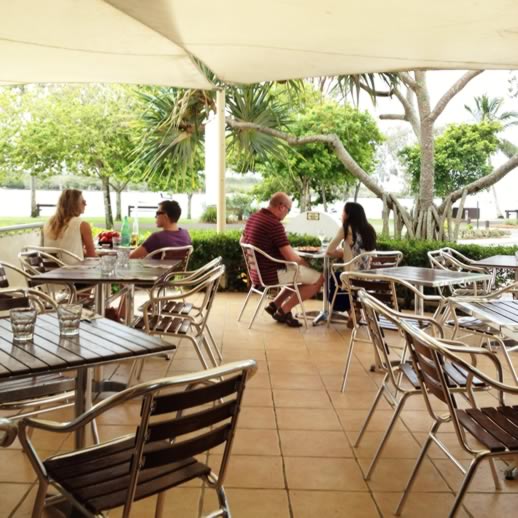 ——————————————————————-
Want to read more from my Noosa Travel Guide?
Get free email updates from Get In the Hot Spot – it's a weekly injection of tips to help you be more adventurous, have more fun and feel fabulous along with my up and coming Noosa travel and food tips too. Sounds good? Click here to get started now.
——————————————————————-
Does lunch Sirocco in Noosa tickle your fancy?
Share This Story, Choose Your Platform!