10 Hot Readers and Their Blogs: Part 2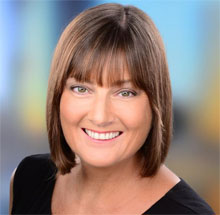 Following swiftly on from 10 Hot Readers and Their Blogs: Part 1 here are 10 more readers and their blogs. I can't mention every single reader, and senile moments mean I'll miss many of you who should be here and kick myself for that, but I wanted to give it a go.
It's a small way of giving back and saying thank you to my dear readers for all your comments and emails. Your support and presence has kept this blog alive and for that I'm ever grateful.
So if you'd like to connect with some more genuine, supportive and fun people online then these recommendations are a great place to start.
1. Debra Eve – Debra Eve started blooming later in life and I'd say she's in full flower now. Debra writes an inspiring blog about fellow late bloomers so if you think you can't do something because you're too old read Late Bloomer and you'll soon change your mind.
2. Desolie – Desolie is an editor and copywriter who blogs about writing and can help you sharpen your words if you need a hand with that. Desolie lives close to me in Brisbane so it's a bit sad that we still haven't met.
3. Deborah  – That's Deborah in the photo above managing to look fun, friendly and professional all at the same time. A fellow travel writer and blogger at Little Nomads Deborah will help you discover the best family holiday destinations and places to stay to keep you and the kiddies happy. Extra special thanks to Deborah for kindly letting me use her beautiful photo here.
4. Jenny – Jenny also loves travel but her blog A Taste of Travel has a special focus on food. If you too exploring markets, trying new tastes and finding fabulous restaurants on your travels hang with Jenny because you have a lot in common.
5. Jen – Here's another gem of a Jen but this time with a blog on careers and personal development which is where our points of interest cross. Jen has an amazing story to tell, she knows how to tell it and she has the best advice for people who are floundering in their jobs and looking for a fresh new start. Check out Everyday Bright if you'd like to reinvent your career and shine brighter.
6. Nancy Burcham  – Nancy's an amazing mum, real estate agent, interior designer and writer who I met in Costa Rica. Nancy hasn't got her own blog yet but if she ever does I'd love to read it.
7. Molly – Molly is a very old friend of mine. We met in France when we were both very young and shared many crazy travel adventures together in France, Tunisia, Spain and Portugal. Molly lives with her husband and daughters in Minneapolis and sporadically shares her latest thoughts on life at Seriously. Her writing's brilliant and she's helped me improve my writing over the years by leaving me blog comments and even editing my work when I was having a wee confidence crisis.
8. Karen – Karen's a romance writer with many romantic published books in her portfolio but I love her hilarious travel stories over at Life in the Expat Lane. Karen has a brilliant eye for  quirky, fun and plain old strange things that happen when you hit the road and, since she's been on the road a long time, that's a lot of great travel stories over there.
9. Mary Lou – Mary Lou's a musician, radio presenter and the author of Sex, Drugs and Meditation which I loved. You can read her blog here to help you stay grounded and real in a crazy world.
10. Sonia – Last but not definitely not least (you know these lists aren't in order don't you?) comes Sonia Marsh. She lives  in California and has written a book all about her family adventures moving to Belize. Sonia inspires people to be gutsy in their live on her blog Gutsy Living.
Stay tuned for part 3 (and maybe more) in the Hot Readers and Their Blogs over the coming weeks. You never know, it could be you.
Want Unique Content You Can't Find on the Blog?
I've started an email series for subscribers only called How to Embrace Change at Any Age. It's only being sent to email newsletter subscribers so sign up here now (it's free) if you'd like to read it.
Share This Story, Choose Your Platform!