10 Hot Readers and Their Blogs: Part 1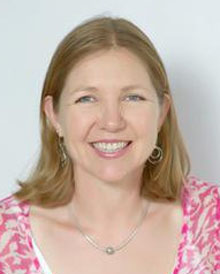 Get In the Hot Spot blog has been through many incarnations, starting with a single blog post in 2007 that declared I was going to:
"Stare fear in the face and over-come my fear of being read."
It took years for me to overcome that fear; it wasn't until three years later in 2010 that I started blogging more regularly, first at Blogspot, then at WordPress.com, before finally buying my own domain name then creating a hot logo and design later that year.
Get In the Hot Spot has always been a travel, lifestyle and personal development blog that started with the slogan Life Your Dream. I've changed the slogan a few times over the years, settling with Advanced Adventures for Body and Soul now, but the concept has always been the same; to help people aged 40+ be more adventurous, have more fun and feel fabulous.
There's no doubt I wouldn't be blogging here today if it wasn't for you amazing readers and subscribers. You're a beautifully diverse, global and dynamic group who've taught me a thing or two about adventure, fun and feeling good over the years.
I appreciate every single reader and subscriber and many of  you have become valued friends because of the relationship we've built here and the comments you've shared.
To begin with I was scared what people would think of me after reading what I wrote on this blog but now I know how precious it is to have readers, and especially to hear from those readers in the comments. Getting blog comments has been the single most important thing that's helped my writing improve, my confidence grow and, through that, created positive life and career changes.
So I wanted to take time to acknowledge all you readers and in particular those who've been with me for many years, who've left comments when I needed them most and who've supported me with kind emails, retweets, Facebook shares and so much more.
Many Get In the Hot Spot readers are also bloggers too with fantastic blogs of your own but others aren't. Either way I'll be listing a few readers over the coming weeks in the hope that you may find more readers for your own blogs, make stronger connections with each other and enjoy the warm glow of my appreciation over the Internet. Thank you, thank you, thank you.
1. Seana – Seana is another travel-mad mum who's hell bent on staying adventurous even though she has four kids to look after and a husband who works overseas. Seana has an amazingly youthful, vibrant energy and outlook which pops out of the screen at you from her blog at Seana Smith.
That's Seana in the photo above and you'd never guess she just turned 50. I love that she's proud of that (I never understand why people want to hide their age) and is celebrating her advanced years in style this year. Extra special thanks to Seana for kindly letting me use her gorgeous photo here and of course for hiring me to design her blog.
2. Cate – Cate doesn't have a blog so I know her only through her comments which have been stuffed with words of wisdom, encouragement and great personal stories. Cate's well traveled, smart, and a wise woman. I think all Get In the Hot Spot readers have that in common.
3. Frenchie – Like me Frenchie has a techie husband, kids and a lifelong passion for travel. Like me she's always plotting and scheming to fit in another trip and planning it carefully when she does. You can follow her adventures over at the Travelling Frenchies.
4. QwkDrw – Possibly one of the first commenters on my blog the mysterious QwkDrw has stuck around, gone quiet a few times and then chimed in again with comments just when I least expected it. He blogs at Give me a Moment which he writers for boomers, former preppies, gray singletons, empty-nesters, and others still living.
I love his sense of humor and the reminder that, although I mainly write for women, men read Get In the Hot Spot too.
5. Johanna – Johanna's kids have all grown up and moved out now, so she's got more time for writing and having fun than ever before. She's got heaps of great travel tips for the Western Australia area over on Zigazag and a new lifestyle blog for hot chicks aged 50+ over at  and Lifestyle Fifty. It makes me look forward to turning 50.
6. Sandra – Sandra is a very special and wise woman. I want to be just like her when I grow up and I wouldn't mind living in Hawaii where she lives too. Sandra shares simple wisdom for a happy life at Always Well Within and when I read her stuff I always feel better, calmer and more inspired to be the best me I can be.
7. Se7en – An incredible woman who homeschools eight (yes eight!) children from her home in South Africa. She's always got a crafty activity on the go, a travel adventure big or small to share or an inspiring story about her charity work to help get more books in South African schools. She's definitely in the running for best mum ever. You can check out her blog at Se7en.
8. Marcy – Marcy's blog tracks her progress to find out what happens when a timid, squeamish woman (her words, not mine!) decides to change. To that end Marcy set herself a major quest of doing 101 things in 1001 days. She's getting there too and you can track her progress at Too Timid and Squeamish.
9. Linda – Linda has been commenting on Get In the Hot Spot for years and I on hers. She even came to visit me this year which was amazing. As well as having a passion for travel, Linda's a gifted artist (yes I'm jealous) who creates and sells gorgeous maps which are for sale in cool shops all around Australia and from her blog Journey Jottings. Linda writes a great blog post too.
10. Barbara – I cannot remember how Barbara and I found each other but we've been circling each other on the Internet ever since. Barbara shares her incredible personal stories and memoir excerpts at Zero to Sixy and Beyond. She's written a few books, sells some great art and continually inspires me with her can do attitude, boldness and energy.
You, all the readers listed above and every single Get In the Hot Spot unite to make an incredible group of people. You inspire me to write, live and love more and better every day and for that I am truly grateful.
I can't see any end to this blogging journey and hope I'll be at it for many more years to come with you by my side.
Stay tuned for part 2 and 3 in the Hot Readers and Their Blogs over the coming weeks. You never know, it could be you.
Want Unique Content You Can't Find on the Blog?
I just started an email series for subscribers only called How to Embrace Change at Any Age. It's only being sent to email newsletter subscribers so sign up here now (it's free) if you'd like to read it.
Share This Story, Choose Your Platform!