What to do When Rain Ruins a Vacation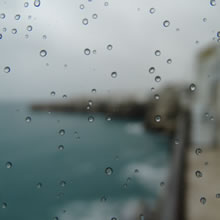 The roof of our campervan seemed to crackle in the rain. Outside, the windows streamed with rivulets of water and inside our breath steamed them up.
Damp had pervaded our clothes, tea towels and bedding. Everything was starting to smell dank, musty and stale. A vile odour followed us around like a wet dog.
We'd made friends with a young couple who were camping and invited them into the relatively dry luxury of our campervan to play cards, drink too much and spin long, improbable yarns.
We were staying in Te Anau just outside what is purported to be one of the most spectacularly scenic places in New Zealand, a country which is famed for its stunning scenery.
Yet we had seen nothing of it. We'd decided to wait out the rain so we could see Milford Sound on a pretty day.
A day passed, then another and finally a whole week slid by. We had fun with our new friends but still the rain poured down and still one of the world's most scenic destinations, although only a few hours away, remained unexplored.
We went for a few short walks in the nearby bush to pretty lakes. But we didn't venture into Milford Sound properly. Then finally, we could take it no more.
One morning, as the rain continued to pour down we started our engine, put the wipers on full speed and set off for the West Coast. We came so close to seeing the Milford Sound but never did which is one of my few travel regrets.
So what should you do when rain ruins your vacation?
I've lived in some of the wettest places on earth since then including New Zealand and Costa Rica. These days I don't let a little bit of rain, or even torrential downpours get me down.
Here's what to do if rain ruins your vacation.
Get out there and do things anyway
After leaving Milford Sound we settled in New Zealand permanently. It's one of the wettest countries in the world and it didn't take me long to realise that the best idea on a rainy day is to carry on doing things as if it was a beautiful day, even when it's pouring.
Nowadays I don't hesitate to walk, run or swim in the rain. My clothes, shoes and hair get wet. People think I'm mad. But it's worth it, because I need to get outside and explore no matter what the weather and, if you're on vacation, you'd better do that too.
It's better to see the sights in the rain and get wet than to have travelled all that way and never see them at all.
Appreciate the benefits of a rainy vacation
The rain has poured down on us in Noosa over the last few weeks. The sky's been grey, our normally clear blue seas have turned brown and the ground has been sodden.
I love it though because our new landscaping needs it. I can almost see these tropical heliconias growing. All the trees and plants are digging the rain because it's been a long dry summer here. Here's a quick snap taken in between showers!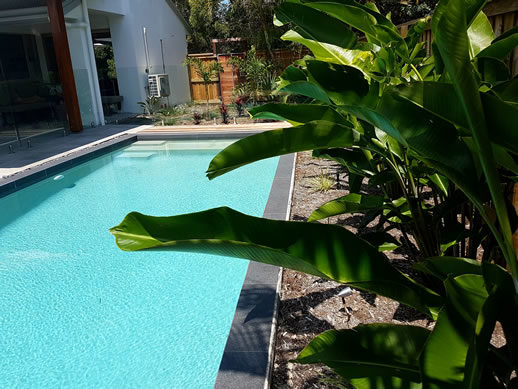 So I've been thinking about rain in a positive light and if you're on vacation you should try to do that too. Sure, you may have dreamed of sunny days with picture perfect weather and clear light for your vacation photos.
But if that's not happening, enjoy your vacation anyway. You'll get a different perspective on a place and will have fewer tourists to share it with.
Wear less
Unless you're travelling somewhere really cold, the less you wear on a rainy day the better. Being wet and cold is miserable but you'll be even wetter and colder if you've got layers of wet clothes on.
The less you wear, the quicker your clothes will dry and the quicker you will dry. Bare legs and arms dry far quicker than wet trousers or long sleeved shirts.
So take off that wet weather gear, get out there and explore and focus on the benefits of a rainy day. That way rain won't ruin your vacation.
I hope I get the chance to revisit the Milford Sound one day. If I ever do you can bet I'll explore every nook and cranny, no matter how much it rains!
Has rain every ruined your vacation? How did you cope?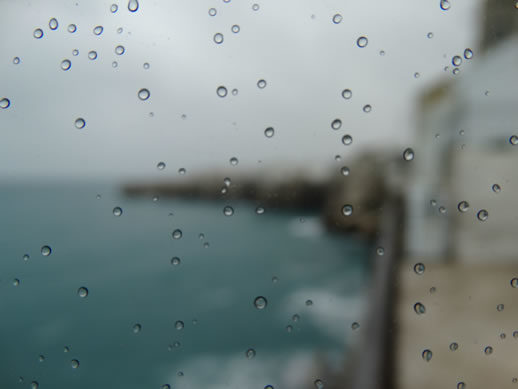 Join Thousands of Hot Readers
Get in the Hot Spot's newsletter is a weekly booster to help you be adventurous, have more fun and feel fabulous in your forties and beyond.
But don't just take our word for it. Click here to subscribe now (for free) and find out for yourself.
Share This Story, Choose Your Platform!