Photo Friday: What's a Smile Worth?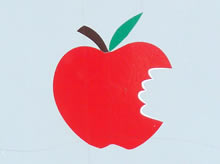 This sign was spotted in downtown Whitehorse, capital of the Yukon in Canada. Nailed on the side of one of the old wooden buildings that are common in the centre of town it was advertising a dentist and the message made me smile.
'A smile increases your face value' the sign proclaimed. It raised a smile and it made me think too.
Puns aside a smile really does increase your face value. Think about it. Who would you rather hire, hang out with or marry? Someone with a smile on their face or someone sporting a permanent frown?
So if we agree a smile is valuable how much is it worth?
Good eye contact and a smile from you will give a little pick up to your children, your friend and even total strangers. A beautiful smile lifts our spirits as much as a good coffee, a sunny day or even a bar of chocolate no matter who it comes from.
So a smile is surely worth paying for and yet they can't be bought.
A smile holds huge value yet it costs you nothing to give.
A smile may be priceless in the best possible way.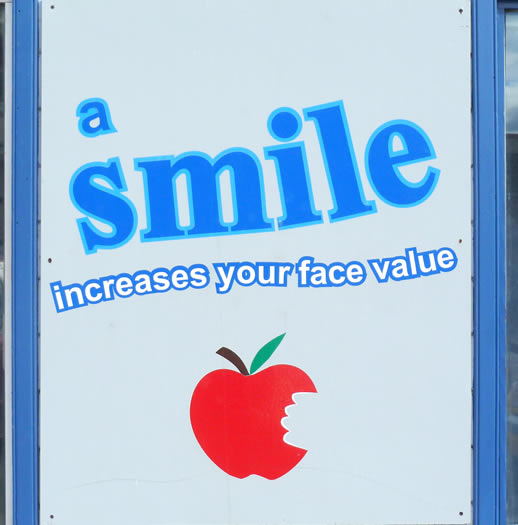 So tell me friends, what do you think? How much is a smile worth? 
Share This Story, Choose Your Platform!