Photo Friday: Mossman Gorge in Daintree National Park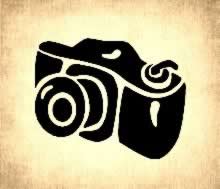 Have you ever crossed the wibbly wobbly suspension bridge high above Old Rex Creek in the Mossman Gorge?
As part of the Daintree National Park we visited the Mossman Gorge in Queensland, Australia 2004 when our boys were three and six years old. They loved crossing the Rex Creek Suspension Bridge then and they'd still enjoy it today.
This is a gentle 45 minute walk the whole family can enjoy and simple pleasures, like walking in the bush and crossing creeks on swinging bridges, are timeless.
Walking and nature are the best antidote for the stresses and strains of modern life too. I'd love to get back to the Mossman Gorge but even if we can't go there right now let's remember to get out in nature and enjoy it every opportunity we get.
This weekend I'll be going for a walk in my local national park, taking it slowly and letting the forest greenery work its magic.
How about you? Do you love walking?
Share This Story, Choose Your Platform!