Photo Friday: Fantastic Mr. Pheasant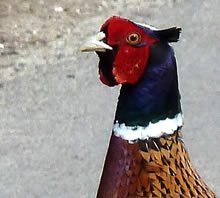 Sometimes I think the wildlife in industrial countries brings even more pleasure than it does in places you expect to see wildlife like Costa Rica and Zimbabwe.
Even the humble sparrow can bring so much pleasure as it flits around. So imagine my delight when this fancy pheasant walked right in front of our car  during a country drive in England.
He wasn't shy either – well why would you be if you were as finely turned out as he?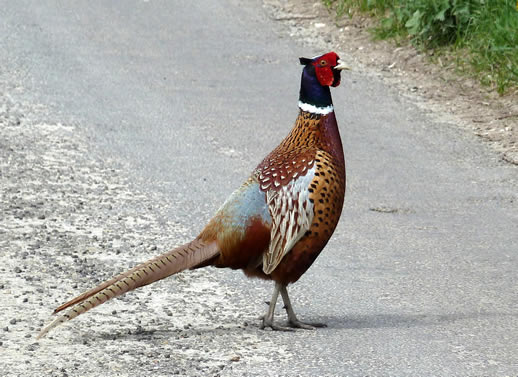 Have you had any unexpected wildlife encounters?
Share This Story, Choose Your Platform!