7 Top Personal Writing Themes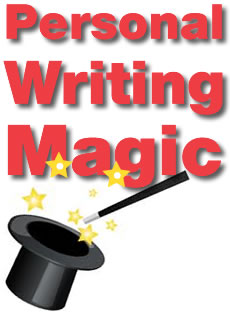 "Fill your paper with the breathings of your heart."
William Wordsworth
As a personal writer, your goal is to create a shared emotional experience with your audience.
Pathos describes your ability to evoke reader emotions but to do that you need to be aware of the wide range of emotions, decide which emotions to evoke, and practice evoking them in your readers.
Start with your emotion. What made you sad, angry, embarrassed, cringe, laugh, scared, proud, happy, jealous or worried?
Now choose a story people can relate to with universal experiences such as childhood pets, school, teachers or your first kiss.
For good storytelling every story must have a beginning, a middle and an end with a starting point, impact and end result.
Now think about how to convey that to your reader through the story without explicitly telling them how you felt.
7 Top Personal Writing Themes
Choose one of these to get you started:
a perfect place;
an embarrassing moment;
a proud moment;
exhilaration;
funny times;
someone who influenced you;
an obstacle overcome.
What makes a story feel real and brings it to life?
It's the details so if you can't remember them make them up. Exaggeration is part of the storytelling, don't underplay your story. Feel free to embellish it.
Personal Writing Challenge
Next week I'm going to publish a short example of my own personal writing. Will you join me?
Just write and post your story on your blog with a link to this post then I'll add it on my post as another example.
No need to write anything long, just have fun with it and see what you come up with.
Theme: a perfect place
What are your favorite themes for personal writing?

Share This Story, Choose Your Platform!