Storytelling Devices for Memorable Personal Writing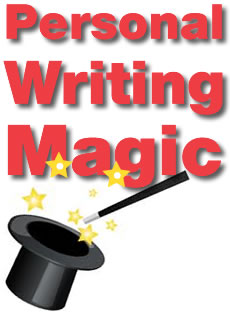 Oh my goodness, you are NEVER going to believe this! So starts many a true story.
But when telling interesting news have you ever said:
"Hang on a minute. Just let me start from the beginning will you?"
Like that story about your cousin's wedding when Uncle Harry ended up dancing on the table then running off with one of the bridesmaids?
Sometimes a story is just too good to share only the edited highlights. To help your listener enjoy and understand what really happened you need to get them clued up on the background details as well as the actual punchline and the final outcome.
We all know a story has a beginning, middle and end but sometimes, because we know it so well or are in a hurry to share it, a story spills out willy nilly. Then we have to backtrack because we forgot to mention an important detail or introduce an important new character properly.
Storytellers need to remember these personal writing tips and include them in every single story, whether we're telling it orally, or writing it to share on our blogs or elsewhere.
Memorable Personal Writing and Story-Telling Tips
1. Story Order
Every story needs a clear beginning, middle and end. As we get more confident and experienced in our writing we can play around with plot devices like flashbacks or starting our story at the end then writing about how we got to that point. But to begin with chronological order is unbeatable.
The opening and closing sentences are the most important sentences in your story. The first line gets the reader hooked and sets the tone for the story. The last sentence wraps things up and gives the reader closure. Try writing the first and last sentences of your story before you write the whole thing.
2. Writing tone
Will the tone be humorous, descriptive, serious, confidential or dramatic? Imagine who's going to read the story and what tone will appeal to them then stick with that tone throughout the story.
You may combine two tones but once you've chosen the tone it gets easier to choose the right words to use to tell your story.
3. Plotlines
Like other stories personal writing deals with these four elements:
Who – Even though you're writing your personal story you might be focusing on other characters. It's probably you but, if not, you need to decide who your main character is. They are your hero or heroine and need to be kept in the spotlight. Every story needs a main character, an obstacle that causes their transformation and an end result.
What – We usually start writing with a clear idea of what happened and what our story will cover. But often other ideas pop up and we can get distracted so you'll need to ask what really happened each time you edit the story. Can you explain what happens in one sentence?
Why – Why do you want to tell your personal story? What makes it important, memorable, interesting, funny or poignant? How do you want your readers to feel at the end of the story? Maybe you want to inspire them, share a moral message or make them laugh.
Choose your words to evoke feelings without telling your readers how you want them to feel. To help your reader experience what you experienced you have to give them clues about how you felt without making it obvious. Remember to show, not tell your readers how you felt.
When – Some stories are set in a timeless era and an anonyomous place and they work. But usually it's best to set a clear scene and time to help your readers transport themselves there.
4. Rewriting
In the essential personal writing tips I mentioned:
"You'll need to write something to discover what your story is. Then you'll have to rewrite it to work out why your story's important, and rewrite it again to make the story clear to your readers."
Rewriting and editing is key. Even if you can tell a good story in the first writing it will always improve the  more you work on. Great stories and books have been carefully constructed, revised and improved and it's worth spending time on. I don't know about you but I'd prefer to write one great story than several so so books.
But put limits on rewrites. Don't be a perfectionist and do quash your inner critic. Set a time line for finishing your story or publishing it on your blog. None of us are going to be great writers unless we practice and keep churning out new writing.
Remember no story is ever perfect and writers are often their own worst critics, but your story needs to be told so writing it down is a great starting point. Before you start writing ask:
What's the most important point you want to make?
What's the effect you want to have on the reader?
Then keep reminding yourself of those points are you write, revise and edit.
5. Use dialogue
Dialogue creates immediacy and give other characters a voice that makes them real. Use dialogue to change the tone or pace of your story and give readers candid insights.
6. Embellish where needed
Don't be afraid to embelish  your story or exaggerate a bit. In real life we often underplay stories but personal writing is not the time for that.
Embellished stories are still true, so don't just write that someone looked like a wierdo. Tell us they had google eyes, a festering pustule on the end of their nose and a snow drift of dandruff on their shoulder.
Creative embellishment is your job as a story-teller so play up your personal story – have fun with it your readers will too.
Making Personal Writing Memorable
We might say "you'll never believe this," but a good storyteller makes people suspend their disbelief and captivates them completely. A good storyteller writes stories that are so memorable other people tell them too.
What do you think are the most important elements about personal writing and telling your story? It might be one of these points, or something completely different. Let us know in the comments!
Subscribe Now
This is part two in the new Personal Writing Magic Series. Subscribe free by email or RSS feed so you don't miss the rest of the series.
In the weeks ahead we'll cover showing not telling, themes and self-discovery. We'd love you to join our hot personal writing team!
Share This Story, Choose Your Platform!