Top 10 Countries for Outdoor Adventure Travel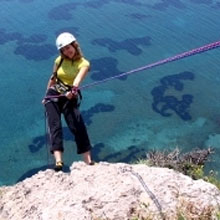 You can experience great outdoor adventures in many countries but there are some countries that outdoor enthusiasts and adventurers should definitely travel to.
Top 10 Countries for Outdoor Adventure Travel (In No Particular Order)
1. Australia
The land down under is not only one of our world's continents but also a country that's stuffed with activities for any outdoor adventure traveler. In Australia water sports are king. Try surfing, kayaking, windsurfing, jet skiing, speed boating and sailing. There are plenty of surf schools so it's perfect for new surfers.
No trip to Australia would be complete without visiting the Great Barrier Reef, climb Ayer's Rock or the Blue Mountains, taking a drive down the Great Ocean Road or heading to Tasmania.
If you want to venture inland try trekking in the Outback, biking, spelunking, hiking, balloon rides and eco-camping. You can take in the aboriginal culture by visiting Tjapukai Aboriginal Cultural Park. There are so many outdoor adventure activities in Australia many travelers make it their second home.
2. Nepal
Nepal is the home to the Himalayas. Featuring the tallest mountain peaks in the world including Mt. Everest, Nepal boasts mountain sports and a rich culture.
Popular adventure travel activities include trekking, mountain biking, rafting and paragliding. Or you might like to try hot air ballooning.  The wildlife is extraordinary with national parks and game reserves that offer 4×4 safaris and elephant rides to see Bengal tigers, rhinos, crocodiles and an array of birds and butterflies.
Treks such as Tamang Heritage Trail, Indigenous Peoples Trail, the Numbur Cheese Circuit and many others will allow you to experience the Nepalese and Tibetan culture.
3. South Africa
Travel to South Africa for safaris where you can spot lions, elephants, zebras, giraffes, cheetahs, and rhinos. The world's highest bungee jump at an exhilarating 216 meter drop off Bloukrans Bridge brings adventure seekers from around the globe. Then there's the highest abseil on Table Mountain at 112 meters. There are many other outdoor adventures such as horseback riding, hiking and mountain biking.
If you're more into water sports try scuba diving, snorkeling, white water rafting, shark diving, fishing, surfing and water ski-ing. There are also boat tours to see right whales and great white sharks.
4. Switzerland
Switzerland is one of the most beautiful countries in the world. You can find every mountain sport imaginable in the Swiss Alps. This country is a mountaineers' and skiers' dream. While traveling in Switzerland is expensive, the experiences you have here make it worth while.
This winter sports haven includes but is not limited to ski-ing, snowboarding, tobogganing, ice climbing and ice diving.
The summer also gives travelers a plethora of activities such as hiking, Nordic walking, rafting, spelunking, hang gliding and fishing. With medieval castles galore, Switzerland comes to life with outdoor beauty that adventure travelers love.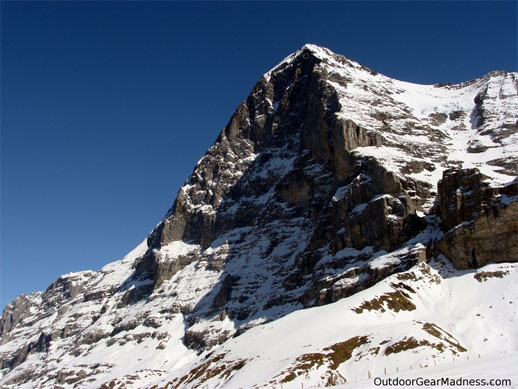 5. New Zealand
Deemed one of the most beautiful countries in the world, New Zealand is a fantastic destination for any adventure lover. New Zealand is a small but it has majestic mountains, volcanoes, rivers, and beaches. The coastline offers kayaking, surfing, jet boating, scuba diving, wake boarding and white water rafting.
Drier activities include trekking, climbing, bungee jumping, biking, skydiving and mountaineering. There is also heli-skiing, snowmobiling, snowboarding and ice climbing.
A special treat awaits visitors by way of spelunking or black water rafting through the glowworm-lit caverns and underground rivers of the Waitomo Caves.
New Zealand is also considered one of the world's best diving spots with places such as The Poor Knights, Bay of Islands, Fiordland and Stewart Island excellent for new or experienced divers.
6. British Columbia
The province of British Columbia in Canada is a hot spot for outdoor adventure and activities. Known as the adventurer's Eden, British Columbia has spectacular views and multicultural charm.
British Columbia is best known for its winter sports and the energy you get as soon as you exit the plane. With ski-ing, snowboarding, heli-skiing, snowmobiling, and snowshoeing available who wouldn't want to travel here?
Whistler Blackcomb ski resort hosted the 2010 Olympics along with Vancouver. For an added thrill many skiers can go to the back-country, however, if you plan to do this take an introductory class and carry a beacon.
Winter sports aren't the only type of outdoor experience you can have. During the summer mountaineering, mountain biking, hiking, horseback riding, backpacking, fishing, white water rafting, camping and heli-tours are popular choices. Whale watching, kayaking, canoeing, fly fishing, sailing, diving and surfing are also options on the coast and in the lakes of the Shuswap.
7. Madagascar
An island that sits off the coast off of Africa's mainland, Madagascar is full of things to do for outdoor adventure travelers with mountains, rain forests, coral reefs, beaches and unique wildlife. Being an island there are plenty of water sports including surfing, white water rafting, snorkeling, kayaking, sailing and even diving with sharks.
Inland Madagascar offers mountain biking, hang gliding, trekking, climbing, spelunking, camping and much more. Aside from the many activities there is an awesome ecosystem. You can see elephant birds, chameleons, fossa, lemurs and the hissing cockroach or go  whale watching.
8. Norway
Close to the Arctic Circle, Norway is the place to travel to for winter sports. Known for the gorgeous mountains, fjords, and coastline and home to the infamous Vikings, Norway has the perfect outdoor adventure  experiences.
In Norway you can try downhill and cross-country skiing, snowboarding, dog sledding, ice skating, tobogganing, ice fishing, snow kiting, and ice climbing.
In the summer the mountains provide fishing, hunting, rafting, cycling, mountaineering, trekking, and climbing.
Norway's fjords are perfect for water sports including, but not limited to, sailing, canoeing, diving and kayaking. Nature lovers will enjoy a safari to see reindeer, king crab, musk ox and diverse bird-life. Or go on a whale watching tour or, for the really adventurous try swimming with killer whales.
9. Costa Rica
Costa Rica is an oasis of wildlife. Horseback riding, 4×4 driving, bungee jumping, waterfall rappelling , whitewater rafting, and zip-lining through the rain forest await you.
The base of Arenal volcano is an outdoor playground. You can take a guided evening tour through the rain forest ending with a night-time view of active lava boiling at the top of the volcano. There are tons of water sports and it's a real treat for surfers with waves of 4 to 10 feet during the wet season and 3 to 8 feet in the dry season.
10. Patagonia
If you like outdoor adventure travel you'll love Patagonia. From dinosaur discoveries to whale watching, hanging on a traditional ranch to ice climbing, Patagonia has an array of activities to tickle anyone's fancy.
Patagonia adventure activities include horseback, rock climbing, hiking, ice climbing, ice treks, whale watching, penguin watching, and even a barbecue on a ranch. Also, if it interests you, watching one of the largest glaciers (Glacier Grey) is possible as it moves about two meters per day dropping building size icebergs as it goes. There are many national parks and a series of maintained trails throughout Patagonia to suit all fitness levels.
With so many countries for outdoor adventure lovers to travel to the hardest part is deciding where to go next.
Guest post by Nick Sotos. Nick is a a rock-climber, a hiker and a traveler. His outdoor adventure travel blog has discount coupons like the Rock Creek Coupon and the latest Sierra Trading Post Coupon along with product reviews and outdoor tips and tricks for the adventurous traveler.
What are your favourite countries for outdoor adventure travel?
Share This Story, Choose Your Platform!