It's a long, steep, windy road up to O'Reilly's Rainforest Retreat in Lamington National Park but it's worth the trip.
These school holidays my oldest son went to visit family and friends in New Zealand while the rest of the Candy family hung out in Australia and visited the Gold Coast or the Goldie as everyone calls it.
I'd been wanting to visit O'Reilly's Rainforest Retreat and when Gold Coast Tourism invited us to stay there we were excited.
There's no rest for the wicked though and rather than a retreat we had an action-packed 24 hours.
10 am – Check in, settle in and take in the scenery
O'Reilly's is an old family business and a classic old building. We had a huge room with cosy beds and mountain views.
10.30 am – Rainforest Tree Top Walk
1 pm – Bird of Prey Show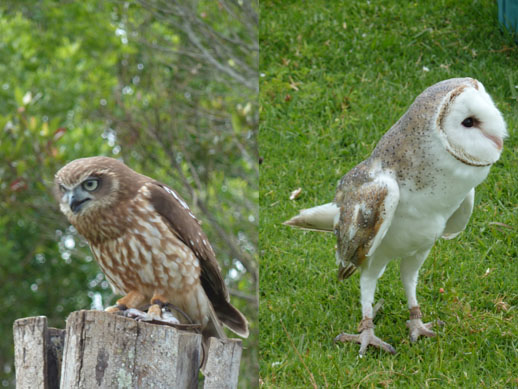 3 pm – Flying Fox
 5 pm – Spa Time
 5.30 pm – Happy Hour in the Bar while the kids go to the Eco-Rangers for supper and games!
6.30 pm – Supper
8 pm – Glow Worm Tour
In which I learn it's impossible to take photos of glow worms. The kids were very tired by this time as we got up at 4am to get our oldest son Luke on the plane to New Zealand but the glow worms were beautiful and we all slept super soundly that night.
6.45 am – Bird Walk
Because the early bird catches the worm we had an early start with expert nature guide Duncan who recognizes all the bird of the forest by sight and sound. The cat bird sounds just like a cat but we couldn't see it as cat birds are green and well disguised in the rainforest.

So is O'Reilly's worth the trip up the mountain?
Definitely, I'd love to go back and stay longer next time so we can do some retreating as well as adventuring.
O'Reilly's Rainforest Retreat has a spa too and gorgeous walks in Lamingtom National Park we didn't have time to take with wishing trees and waterfalls so I'd make the trip up the mountain again any day and stay longer next time too.
O'Reilly's Rainforest Retreat is an utter treat for all the senses.
Many thanks to Gold Coast Tourism and O'Reilly's Rainforest Retreat for kindly hosting the Candy family for stay and all our adventures.