Announcing the NEW One Health Move Wellbeing Series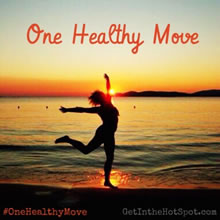 When asked what we miss from our childhood most people in their midlife and beyond mention being active and spending time in nature doing things like climbing trees, splashing in the sea or even just sitting round a campfire.
If you want a life sprinkled with fun, travel and adventure you owe it to yourself to stay fit as you age. Consider this:
How can you enjoy travel and active adventures if you haven't got reasonable strength and stamina?
How can you go on a long walk or bike ride if you're unfit?
How can you drop everything to do something like hike in the Himalayas if you're not confident that you can keep up with your travel companions?
Health, fitness and wellbeing isn't something you get gifted as a baby and keep forever. It's something we have to work on every day. Or almost everyday.
The more you put in your health and wellbeing the greater the rewards and the more you want to keep pushing yourself to maintain that upward spiral. That's been my experience anyway and, although I still think of myself as non-sporty and clumsy I've never been fitter than I am now in  my late forties.
Sounds good? The new One Healthy Move blog series is for you
Add your email address to subscribe to the free series.
You can also follow the #OneHealthyMove hashtag on Instagram, Facebook and Twitter and add your own updates. Just tell us what your #OneHealthyMove is for the day or upload a photo. It could be of your walk, a healthy snack or a moment of selfcare. Whatever it is share it to show your commitment to #OneHealthMove and a new, healthier, happier you.
Want to know more about One Healthy Move?
One Healthy Move is a new series to help you stay fit and active in midlife and beyond.
The aim is to help you reach and maintain a reasonable level of fitness so you can enjoy new activities, take active breaks or plan travel adventures knowing that you'll be able to keep up and enjoy them.
We're not aiming to train you for a marathon, but we do want to help you improve your fitness level no matter what it is.
We're not here to set high flying goals like climbing Mount Kilimanjaro or hiking in Nepal. Those happen to be two of my personal dream travel adventures but you'll be encouraged to choose your own.
The One Healthy Move series will help you:
Take care of your physical, emotional and spiritual health because you're a person, not a machine.
Remember that just One Healthy Move every day will make a big difference in the long term.
Stay motivated and adopt healthy habits that stick.
Make getting fit fun, fresh and easy.
Why we need to stay healthy
The more you move your ageing body the longer you'll be able to move it. When we were younger our bodies could suffer all kinds of abuse and neglect but now they need to be treated more kindly and trained to be active, not sedentary.
Use it or lose it holds true for aerobic fitness, muscle strength and flexibility.
You may be stressed out and short on time now but when the time comes for you to enjoy a break from work and take an active adventure you want to be ready for it. If you maintain your fitness and health constantly then, when opportunities for adventure arise, you'll seize them, not shrink from them.
More motivation to stay healthy as we age:
Keeping fit improves your physical, mental and emotional health.
Staying active will help you avoid or fight middle-aged spread, keep you fitting your old clothes and boost you'd confidence and self esteem.
Signs you might be in need of healthy change:
You've put on weight and it's not shifting.
There are activities you'd like to join and adventures you'd like to go on that you know you're not fit enough for right now.
You dream of spending more time being active and enjoying the great outdoors but it hardly ever happens.
You've tried joining gyms in the past or signing up for weight loss programs but you never stuck with it and wasted hundreds of dollars.
You're fed up with feeling unhealthy.
You'd like to treat your body and soul with the love and attention they deserve.
You're ready to make One Healthy Move every day and take the first step on a wellbeing habit that will bring you a more positive attitude, outlook and life.
Add your email address so you don't miss a single thing in our new free series.
Follow the #OneHealthyMove hashtag on Instagram, Facebook and Twitter and feel free to add your own updates. Share your #OneHealthyMove for the day or upload a photo to show your commitment to #OneHealthMove and a new, healthier, happier you.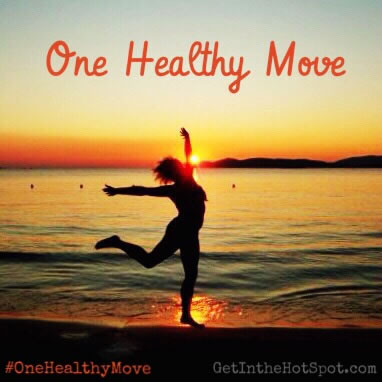 Is health and wellbeing a bigger priority for you as you age? Would you like to take One Healthy Move a day to improve your health and wellbeing?
Join our #OneHealthyMove revolution today to create a fitter, happier, healthier you tomorrow.
Subscribe now by email so you don't miss out – it's free, your details will be kept private and never sold and you can opt out anytime.
Share This Story, Choose Your Platform!