Eating Out at One of Noosa Best Restaurants: Thomas Corner Eatery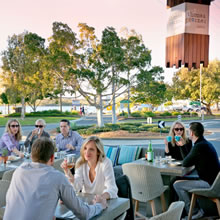 Noosa is packed with excellent restaurants. It's a magnet for celebrity chefs, and lesser known chefs who create and serve equally tasty dishes, without any big name fanfare.
Foodies flock here and, while Hastings Street tends to hog the limelight, some of Noosa's best restaurants are on Gympie Terrace along the Noosa River.
While it's always hard to pick a favourite, there's no doubt that Thomas Corner Eatery on the river in Noosaville is one of the best restaurants in town. My main considerations when picking a restaurant are always a balance between the quality of the food and value for money.
But lately I'm starting to recommend Thomas Corner Eatery to more and more people, for more and more reasons. Here's why I love eating out at Thomas Corner Eatery and recommend it to anyone who wants to eat at one of Noosa's best restaurants.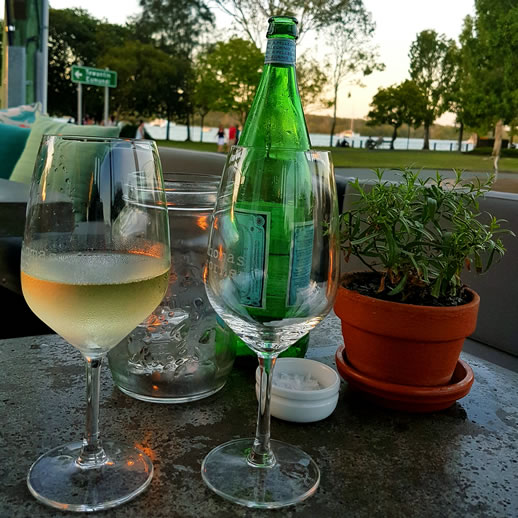 1. Food
The food is light, fresh and based around local produce. I love seafood and there's heaps of that on the menu, so seafood lovers aren't limited to one option as can be the case in many restaurants.
The way the food is flavoured, garnished and presented speaks to me too. Most dishes are pretty simple when it comes to the number of ingredients used, but special sauces and surprise pairings elevate them to something very special.
One of my favourite dishes, the spanner crab salad, is a good example. The garnishes and dressing may change according the season, but this summer the combination of chilled peach, ruby grapefruit, mint and lemongrass dressing was irresistably sweet and tangy.
Both the quality of the produce and the flavours created are sublime. It's the kind of food, like this raw fish dish, that I'd like to live on.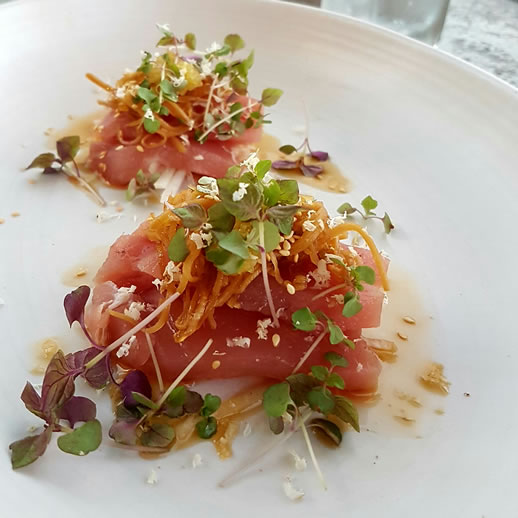 2. Value for money
Thomas Corner Eatery certainly isn't a cheap café but, although the food makes your mouth water, the prices don't make your eyes water.
Generously-sized entrees, like the pork pictured below, hover around the $20 mark, main courses are from $30-40, with desserts from $5-17. The courses are generous, so two entrees are plenty for a meal out and that's what I usually chose. Last time I was there I couldn't resist ordering a side salad and creamed potatoes too to share but I certainly didn't need them.
Next time I go I'll probably have two entrees and a dessert. I like that there are some small desserts available too so you can satifsy a sweet craving without over-eating.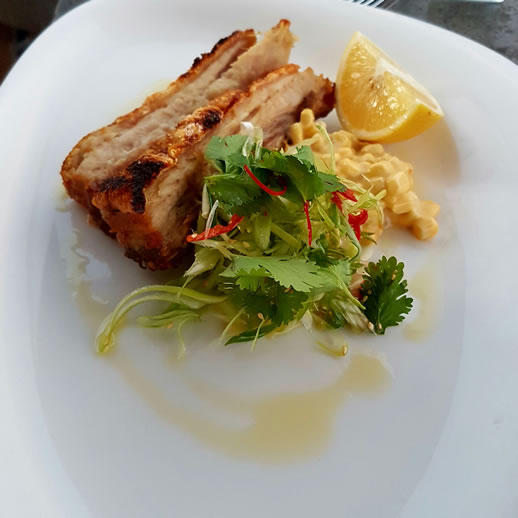 3. Location
We're surrounded by stunning beaches here on the Sunshine Coast, but the Noosa River is gorgeous too. There are always plenty of people around, lots of cool shops to poke around in and heaps of parking which, for anyone who's ever sat in a queue near Hastings Street, or driven round endlessly looking for a park near Main Beach, is a huge draw card in Noosa.
The restauarant has river views so if you eat outside you can watch the people and boats go by. In the early evening, just before sunset, you'll be treated to an arial and aural display of swooping and tweeting from the rainbow lorikeets that roost in trees along the riverfront.
As darkness falls the lorikeets fall quiet and then you can see the odd bat flying overhead. The wildlife is always a talking point when we have guests, and especially for European visitors who've never seen anything like it.
4. Open 7 days a week and all day long
Another great thing about Thomas Corner Eatery is that it's always open and, while other restaurants may close in the afternoon, it's open all day long. They serve breakfast (on the weekends), lunch and dinner, as well as drinks and bar snacks all day long. So if you want to have a cheeky glass of wine in the afternoon or early evening you can.
5. Informal, friendly but stylish
Like Noosa, Thomas Corner Eatery has a laid back feel to it with plenty of tables outside. The staff are friendly and easy to talk to, and won't mind if you take a selfie. But the design and interior decorations have a modern, industrial feel that's stylish without feeling stuck up.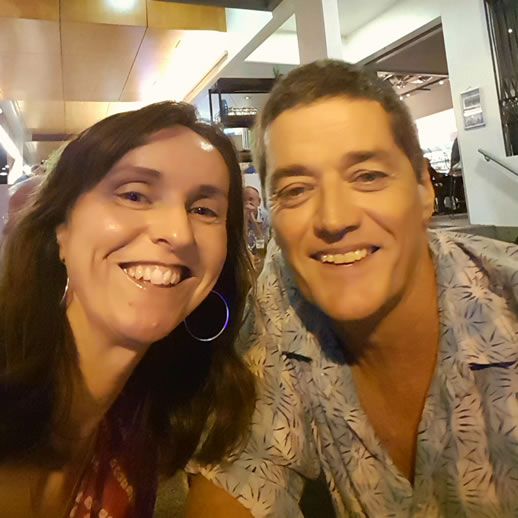 It works well, whether you just want to grab a bite to eat or get dressed up for a special meal out.
If you want to eat out in Noosa, Thomas Corner Eatery is a always good idea.
What do you think are Noosa's best restaurants?
Interested in our Noosa Local's Guide?
For a weekly injection of travel stories that includes the Noosa Local's Guide with Noosa travel and food tips click here for free updates now.
Share This Story, Choose Your Platform!