How to Accelerate Your Learning Curve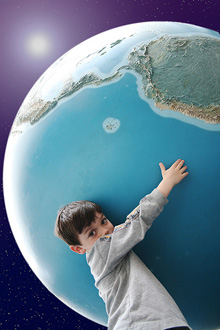 Guest post by Eduard Ezeanu
I'm fortunate enough to know a lot of people whom you might call 'high achievers'. You know: the kind of people who make a tone of money, manage 5 successful businesses or they're top professionals in their fields while still in their 20's.
One think I've noticed they all have in common is a very fast learning curve. They were able to learn things faster, better and at a younger age than 99% of human beings. Thus, they can get at a young age results most people need two lifetimes to achieve.
Here's the best news: although it also has an innate part, a fast learning curve is for the most part something you develop. Following certain principles, you can accelerate your learning curve and maximize your results. There are 4 principles which I believe are the most important.
1. Build on your strengths. Counter-intuitively, the fastest way to grow as a person is not fixing your flaws; it's further strengthening your strengths. This means that you identify the things you're naturally good at and you continue to learn in the same direction.
So if you're good with numbers, you learn finances, if you're good with words, you learn public speaking. This way, you reinforce natural abilities with connected learned abilities and you become exceptionally good in a certain area. This is great because exceptional skills create exceptional results.
2. Dedicate huge blocks of time to learning. I find that past high-school, college or the first years of work, most people don't learn much. Their work becomes repetitive; their free time no longer involves stimulating activities, their brains become kind of like chewing gum.
If you wanna accelerate your learning curve, you want to do the exact opposite. You want to set bold personal development goals for yourself and dedicate a big piece of your time to achieving them. You want to practice life-long learning and you want to commit to it.
3. Get great mentors. A lot of our learning happens naturally if we interact with people who are true role models for us. We naturally tend to model and imitate them. If on top of this, we add conscious, analytic modeling, then the learning process skyrockets.
This is where great mentors come in. They are people who possess extraordinary skills in certain areas and can greatly help us grow. One of the best pieces of advice I can give you is to be very sociable and seek to meet these kinds of people, and then build quality relationships with them. It will be one of the best investments you'll ever make.
4. Believe in your power to learn. There are a lot of limiting, disempowering messages we hear about learning, which have little to do with reality. For example, the common talk about the fact that adults learn harder than children. Guess what? That's a bunch of baloney.
There are some serious studies which indicate the exact opposite: since adults are more capable to organize their learning process, they are actually better at learning many things than children are. Be willing to doubt the things you hear about learning around you and learn to believe in your ability to learn.
5. Structure your learning. Speaking of adults and organizing the learning process, this is one of those things which the more you apply, the more benefits you get. As an adult, you will naturally tend to structure your learning, but it's best to also do it consciously.
Organizing your learning can include many things:
Chunking the material into small pieces,
Ordering the material using a criteria;
Taking breaks and varying your tasks;
Learning at the best times during the day.
The fundamental idea is to use your head to manage the learning process. Logic, creativity and a good understanding of how human learning works can make a huge difference.
I remember that many years ago, I heard a trainer say something I found truly inspirational about learning and change: there are only two types of people who don't learn and don't change. The first type is in mental hospitals, the other type is six feet under.
Apply the four principles above and not only that you will learn, but you will do so in an accelerated way. You will see this manifest in the most practical way possible: the real-world results you can produce.
Eduard Ezeanu is a communication coach with an attitude-based approach. He has recently launched the site Conversation Starters and he also writes on his blog, People Skills Decoded.
Share This Story, Choose Your Platform!