Happy Holidays to Our Hot Readers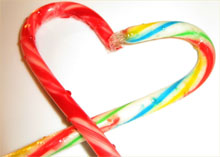 Many thanks for reading Get in the Hot Spot this year. Every visit, tweet, comment, Facebook share and email has motivated me to keep sharing blogging tips here.
Thank you also to all of you who've supported me by buying my book and/or hiring me for your web design, blog design or copywriting.
If you're thinking of getting a blog redesign or setting up a new blog in 2012 I'd love to help you. You can find more information on my blog design page but I can also work out a bespoke package to suit your budget. Just email me to find out more.
I love working with other writers and small business owners like me.
If you'd like to support me by buying my book Successful Blogging in 12 Simple Steps please use the discount code "35off" which will give you, you guessed it, a 35% discount.
For new bloggers it's a great way to make sure your blog gets off to a flying start and, for more experienced bloggers, it's a great way to give yourself a refresher course and make sure you're on track to achieving your blogging goals in 2012.
If you haven't got it already you should get my free ebook on personal writing – feel free to share it with anyone else who'd enjoy it.
I'll be taking a short break until my kids go back to school in January. We have a loooooong summer holiday here in Australia and I want to spend time with them and enjoy it. But I've got some hot posts planned for you so stay tuned. I'll be dropping in to read your comments.
I hope you have a great holiday season and look forward to seeing you again refreshed, rejuvenated and back to blogging with renewed energy next year.
Many thanks again for all your support and encouragement in 2011. I couldn't have done it without you on our Get In the Hot Spot team.
Happy holidays and happy travels!
xox Annabel
Share This Story, Choose Your Platform!