Is the Granite Belt Queensland's Best Kept Secret?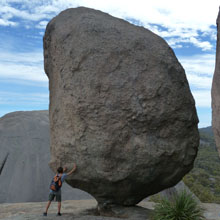 Who knew that a three hour drive from Brisbane there was a region of farming, fruit growing and wine-making?
Not me, but when we got to the Granite Belt we discovered it's chock-a-block with vineyards producing both white and red wines. It seems that stony soil makes the Granite Belt ideal for grape growing but that's not why we went there.
We wanted to visit Giraween National Park which boasts not just stony earth but also vast mountainous rocks and massive balancing boulders which create awe-inspiring natural sculptures.
The small creek at Giraween National Park offers plenty of opportunities for exploring, walking and cooling off.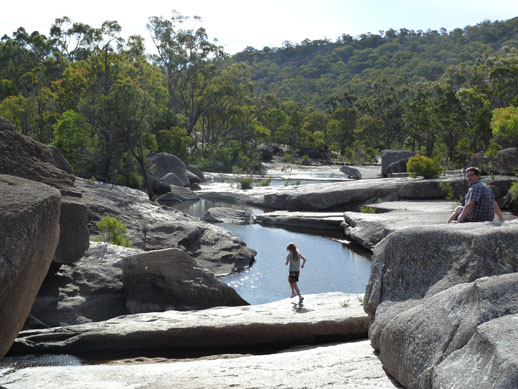 Wildlife is rampant – there were wallabies to greet us when we arrived at Giraween and Max and Kiara enjoy bug spotting on the many walks I dragged them on.
The Archway walk is an easy one hour walk through scrub land and past balancing rocks which the kids scrambled all over, exploring caves to a sound track of my reminders that they: "watching out for snakes!"
We didn't spot a single serpent just some rather fine lizards, birds and insects.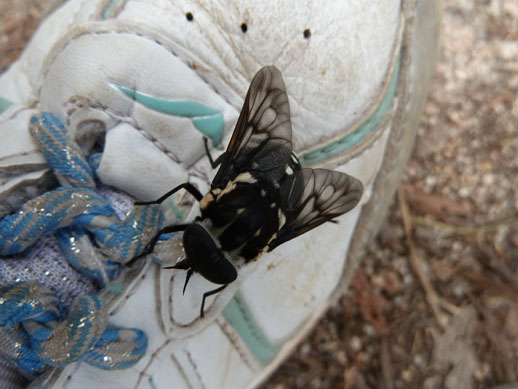 Walking to the top of the Pyramids is a two hour outing. We set off early on a cool morning and I kept reminding myself not to look down.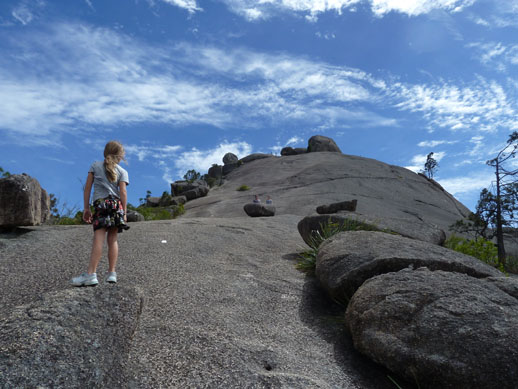 A well deserved rest taking time to soak up the views from the tippy top of the Pyramids.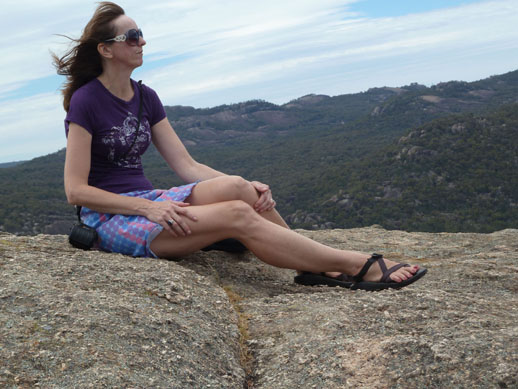 It was scary on top with the Candy kids running around while I shouted on repeat: "Walk! Stay away from the edge! Sit down!" No one took any notice though.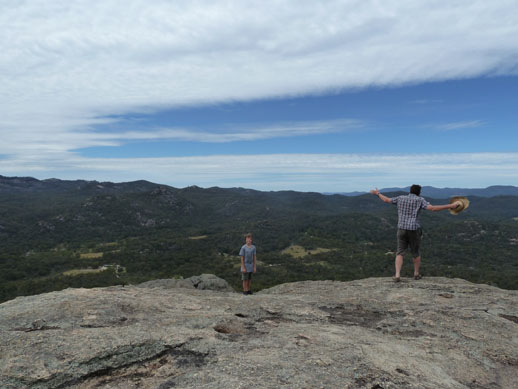 Sliding down the slippery moss-covered rocks is fun but getting out of the pools is tricky. The kids slithered around like seals while a cormorant flew overhead.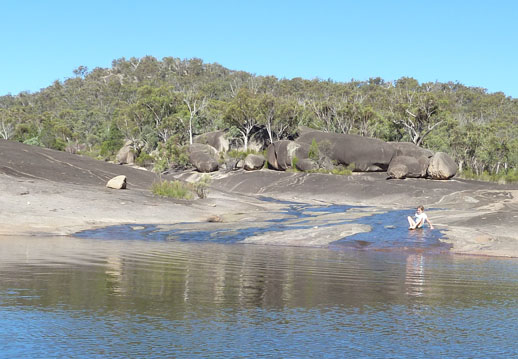 The cute cottage at Windswept Country Retreat where we stayed in country style enjoying the fresh air, scenic setting and farm experience.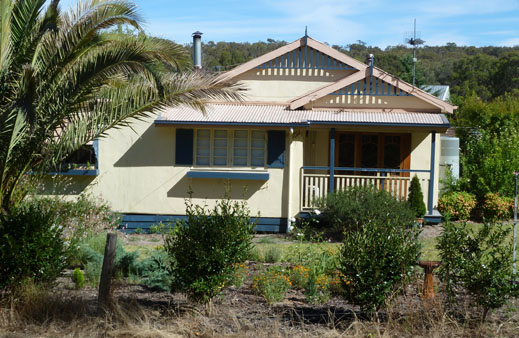 The petrol station and store at the nearby village of Ballandean. There are so many vineyards round here all with tastings or wine sales and many with restaurants so the Granite Belt is perfect for a foodie getaway.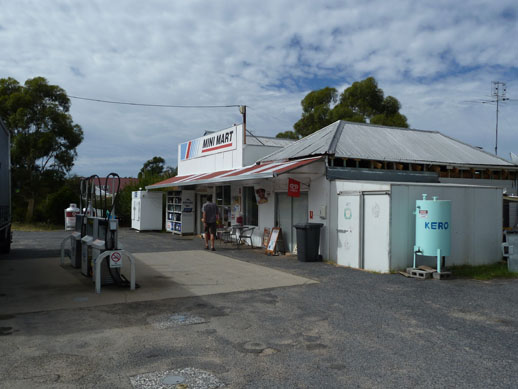 Feeding the animals at our holiday house on the Windswept Country Retreat. The cows, goats and alpacas got up to some hilarious animal antics and much fun was had by all.
We all found out what it feels like to have a large nanny goat stand on your toe and Kiara is still bragging about how she got spat at by an alpaca.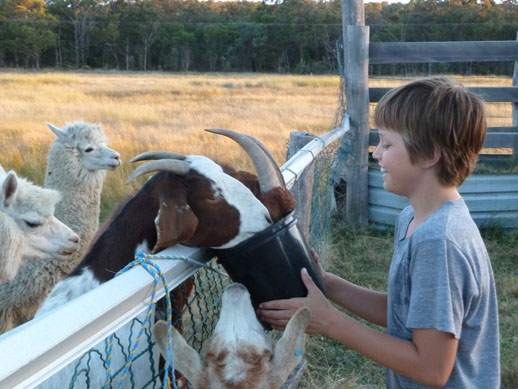 The Granite Belt rocks for a weekend away from Brisbane, either for an Aussie outback, foodie or wine-tasting experience. Now the secret's out and we know what the Granite Belt is like we'll definitely be up for a return visit anytime.
What's your favorite place for a weekend getaway close to your home?
Share This Story, Choose Your Platform!