Getting Things Done Vs. Getting Results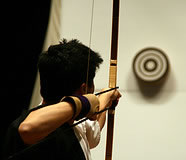 I'm a great believer in planning because it's a key step for creating a successful outcome and achieving your goals. I've achieved many of my life goals including living and travelling in Europe, the USA, South East Asia, Africa, the Middle East and Australasia.
[tweetmeme]In 2007 we shut down our successful business in New Zealand and relaxed in the jungle and on the beaches of
Central America
for 18 months without doing a jot of work. Since then we moved to
Australia
to set up a new business and settle down to give our kids a strong and stable environment for their education.
I've worked hard to make my dreams come true by focusing on them and taking steps to make them happen.
I love planning and it helps me stay focused so 10 weeks ago I created a 10 week plan for my blog and published it in a post called 5 Simple Steps to Planning for Success. I want to share results of that planning with you because I've learnt some invaluable lessons from this process that should help you achieve your goals and work out how to create your own success. This plan was focused on my blog so there should be some good lessons for bloggers here too.
9 Reasons For Planning
To get more done.
To anticipate problems and work out how to solve them before they happen.
To work out your priorities.
To commit to your plan.
To motivate you – I love crossing things off lists!
To create a visual tool that keeps you on track.
To consider all the possible steps you need to take.
To create a schedule of activities.
To create a sense of urgency.
Why 10 Weeks?
10 weeks works for me because Australian school terms are 10 weeks long and when my three kids are at school I can get more done. I like the way I can divide my tasks into four ten week chunks because staying focused on something for a year can be hard but this makes it more manageable plus it frees up the school holidays for family time. You may have a different time schedule that suits your needs better.
The Plan Followed Up
Weekly Tasks
Every week I planned to write two posts for Get In the Hot Spot and one guest post for another blog. It sounds easy but I have my web design business Mucho to run, copy writing clients with deadlines, three kids and a household to manage too.
I stuck to my weekly blogging tasks well, posting 2 posts here without fail. I was also supposed to write one guest post a week and although I didn't do that regularly I've probably sent out about 15 guest posts over the last 10 weeks and 5 of them have been published:
Copyblogger – The 8 Habits of Highly Effective Bloggers
Change Your Thoughts – Learn How to Love Yourself
The Skool of Life – Struggling to Keep Motivated and Keep Blogging?
Problogger – 7 Signs of an A-list Blogger In the Making
Illuminated Mind –  How to Stop Being a Perfectionist
What happened to the other 10 guest posts?
Two were rejected, some are pending review and some people never wrote back to me which means either they didn't want them, didn't see them or the blog owner is waiting until I least expect it to publish them. It's the most frustrating thing about guest posting.
Lessons Learned
If I want a guest post and an influx of new traffic from that every week I need to write and send out more than one guest post each week. I need to step my guest posting up and start sending out at least 2 guests posts a week (3 would be better) then follow up on them quicker to make the process more efficient. If my guest post hasn't been accepted a fortnight after being sent off I need to rewrite it and send it out to another blog.
Extra Tasks For the 10 Week Plan
What I did here was set an ambitious schedule because I thought it would help me get more done. Here's the list I made and how things panned out.
1. Work out a plan of action to reach my blogging goals. Done!
2. Redesign Get In the Hot Spot. Done!
3. Incorporate video or audio. Done!
4. Complete my 12 step blog program – it's a course I'm developing to help people learn to blog by giving them only the most important information. I've started writing it and am testing it out on two budding bloggers to see make improvements to it and make sure it makes sense. Done! I've finished the first draft, still lots more to be done but I've completed the first step which was the goal.
5. Create a free product (probably an ebook) to encourage email subscriptions. Not done!
6. Find a sponsor. Not done!
7. Open a store and sell two select affiliate products that I believe in 100%. Done! I earned money from my blog for the first time, a total of $529.46. Not much for 10 weeks work and totally disproportionate to the amount of time I put into my blog but it was an experiment to see if I could earn money from my blog and eventually turn it into a viable business. The experiment shows the potential's there but only if I can continue to grow my blog and get more new targeted subscribers.
8. Create a survey to poll readers on what type of product they'd buy from me – I'm thinking of an ebook but want to see which topic interests readers most. Not done! Coming next week I hope. But the school holidays are upon me and my main priority for that is to hang out with the kids and have some family fun.
9. Create a product and get it ready to launch in September. In progress… The blogging course will probably be the product. It makes sense to use that but I need to complete my survey to see what the demand is or if my readers would prefer a book or course on another topic.
10. Design and lead some blogging seminars for small business owners or writers in my local area – the Sunshine Coast, Queensland, Australia. In progress… I can use my blogging course and I'll be leading my first seminar on July 24th as part of the Reality Bites Non-Fiction Literary Festival. I'd love to see you there if you're in the 'hood. It's free for budding writers and bloggers.
Total Tasks Completed Looks Good

6 Done!
2 in progress…
2 not Done!
Other Things I've Done Over the Past 10 Weeks

Been whisked off to Shanghai once and Sydney twice. Read more about it in How I Got Headhunted For a Vacation.
Been featured in the local press three times and on the radio once.
Been interviewed or mentioned on several other blogs.
Sorted out my Facebook page. I'd love it if you join me there!
Results of Getting Things Done
Writing this I'm impressed. It looks as if I've been a veritable productivity machine even though at many times I've been hard on myself for spending too much time reading or hanging out on Twitter.
But what I'm trying to do here is grow my blog by getting new subscribers and the results of that are very disappointing.
My blog has grown but progress is slow. In the last 10 weeks I've gone from 1,200 subscribers to 1,400 and I need to improve on that.
Yes, I made some money but if I could swap those 529 dollars for 529 subscribers I would.
Getting things done is good but only if you do the right things.
I'll be making another 10 week plan when the kids go back to school and focusing on growing the blog first and foremost. I know what I need to work on and will be focusing on these three areas:
Getting more guest posts on big blogs that my target audience read.
Sorting out me search engine optimisation so I can find new targeted readers that way.
Making it easier for my existing readers to spread the word about Get In the Hot Spot on

Facebook

, Twitter and by email. I have the buttons at the bottom of every post but I need to make them more noticeable and more user-friendly.
I can see now that getting things done is great getting results is better.
Stay Tuned
[tweetmeme]I'll keep writing and posting new posts over the school vacation and will be back on board with a vengeance when my little lambs so back to school in July. I still love blogging and I'm still excited about the opportunities it's bringing me.
Have you been making progress with your goals over the last 10 weeks? What can you do to get results faster? And of course, if you've got any advice or questions for me leave a comment below, I'd love to hear them.
Thanks for reading!
Share This Story, Choose Your Platform!