Come Fly With Me to Zimbabwe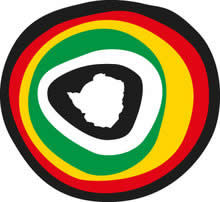 Going back to Zimbabwe has been my dream for decades so when the Zimbabwean Tourism Authority invited me on a press trip it felt like I'd be going home.
I was quietly ecstatic. I've been turning down press trips all year waiting for the right one and Zimbabwe is my ultimate travel dream, an impossible dream that's somehow coming true. I still can't believe it.
But I almost didn't get to Zimbabwe because my tickets were only booked at the very last minute. I blame myself because I was hanging out to fly with Qantas which is a 20 hour journey from Brisbane and wanted to avoid the 40 hour trip through Dubai with Emirates at all costs.
But I didn't get what I wanted so I'm currently writing this from Dubai airport where I'm in transit for four hours. I'm going to Zimbabwe the long way but I know it will be worth it and this has been a good exercise in letting go, in handing control over to higher powers.
I've never flown Emirates before but I love it. I'm carrying heaps of kids clothes and books for Sunwell's kids and a laptop for him. You can find out all about Sunwell and see a photo of him here. I was English teacher in 1992 when he was about ten so I'm thrilled to be able to see him again.
When I got to Brisbane airport disaster struck. The check in woman told me my bags were  six kilos overweight  (12lb) and I'd have to take some stuff out. I mentioned that I was carrying books and clothes as a charitable donation for children in Zimbabwe and she said Emirates do allow 10kg extra baggage for people who are donating items to developing countries but it needs to be organised in advance.
I had a lot of stuff with me because the baggage allowance  with Emirates is a massive 30kg anyway and I knew it was my bad. So I went round the corner to a table and scales where I joined two other people as we unpacked, repacked and reweighed our bags.
I took out all the books and two carrier bags of clothes. It was sad but all my fault because I'd tried to weigh my bags at home but obviously hadn't done a good job.
But there were still eight big bags of clothes left in my baggage for Sunwell and I tied a few shirts round my shoulders to take as much as possible. Then I went back to the same check in woman,  showed her the plastic bags I'd taken out and asked where I could leave them so as not to cause a security problem.
She looked at the bags, overflowing as they were with kids clothes and books, and she looked back at me.
"Haven't you got someone to leave that with?" She asked.
"No," I said, "I came to the airport on my own. It's okay, I'll just leave it here. Maybe someone can take it to a charity shop."
"Hold on a moment, I've just got to go and speak to someone," she said.
I wasn't sure if this was good news or bad. Part of me was ready to burst into tears because it is demoralising to start a 40 hour journey by unpacking your bags at the airport for all to see and I wanted to get as much stuff to Sunwell as possible. But I didn't want to pay hundreds of dollars for excess baggage.
She was gone for ages. I breathed, I looked across the counter at the baggage shop and the departure signs. My chest felt tight and my throat hurt. I blinked slowly three times. I breathed some more. Then she came back and said:
"Look I've just explained the situation to someone and the supervisor says it's okay, we'll let you take it. So just open up your bag and pop that stuff back in."
I was so happy. At that moment I thought she was the nicest, kindest person I'd ever met. I quickly stuffed everything back in my bags and waved goodbye to them. I'd see them again in Harare but I was glad I didn't have to carry them around with me anymore.
Then I overheard the man at the checkout next to me asking for seat 68A with extra leg room and I asked if my seat was good one.
"Hold on," she said, "I'll just have a look."
Then she stared at her computer screen, pressed a few buttons and looked back at me.
"It is," she said "because the two seats next to you are empty."
"I can't believe it," I said, "I haven't been on a flight with any empty seats for years."
"I know,"she said "it's very rare, but for some reason this flight is very empty. Tomorrow the flight is full but today there are heaps of empty seats."
I thanked her and then I went over to the supervisor to thank her too.
I've come across a few mean, grumpy airline staff before (El Al gets the award for rudest air hostesses ever) and I've had to unpack and repack my bags at the airport many times because my luggage was overweight. Yes, I'm a repeat offender. Just last year on the way back from Canada I had to do the unpack of shame and put some things in the bin at the airport because I'd picked up so many goodies.
But the Emirates people who helped me in Brisbane were lovely.  I still can't believe my luck.
I celebrated by sitting down to eat the banana and golden kiwi I'd brought with me to the airport. This unexpected kindness had made me a bit teary and I thought low bloody sugar could be part of the problem. It was 7.30pm now and I usually eat at 6pm with the kids.
Feeling better I went to talk to the currency converter Noel at Travelex. Because it was a bank holiday and my plane tickets came at the last minute I didn't have any US dollars and I needed to take cash with me.
No one else was changing money and I wondered if people ever use the airport currency exchange because the exchange rate is terrible.
I need US dollars since Zimbawbe doesn't have its own currency any more. Travelex were buying for 1.038 and selling for 0.85 which sucks.
So I had a wee chat with Noel. I'm a good negotiator but Noel was Asian so I reckoned he'd have the best of me. I'm sure he did but he called in his colleague Robert and by hook and by crook they change my Aussie dollars into US dollars for a rate of 0.89.  Negotiations took half an hour so by the end of it all we were good mates and having such a lovely chat I almost missed my flight.
But I boarded in the nick of time, sunk into my seat and was promptly handed a hot towel by a smiley air hostess.
I love flying.
Then I ate my Asian vegetarian meal, watched a silly movie and stretched out across three seats. A 14 hour plane journey doesn't get better than that – in economy class anyway.
So I'm travelling to Zimbabwe the long way round but so far it's been a great experience with Emirates because I'd never have been able to take that much stuff with any other airline and they even fed my my favourite dish palak paneer (an Indian dish of spinach and cheese).
Still, I wouldn't have minded if they'd stuffed me in the hold  and starved me on the way to Zimbabwe because this is a travel dream come true. I'm finally going back to Zimbabwe after 21 years and that's all that really matters.
Find Out More About Zimbabwe
If you love Zimbabwe too and are ready to book that flight I recommend Emirates – and thank you  team Emirates for flying me here with my excess baggage. You're amazing.
I'm honoured to be a guest of the Zimbabwe Tourism Authority during my travels in Zimbabwe and can't wait to share my adventures with you. I'll be attending and speaking at the Sanganai Travel and Tourism Fair in Harare for three days then flying to Mana Pools to experience the real Africa and spend three days wildlife spotting. It's going to be mind blowing.
Stay tuned by subscribing to the free weekly Get In the Hot Spot newsletter then check out the ZTA website for their beautiful photos and more travel inspiration.
Share This Story, Choose Your Platform!